No Comments
Enter the Darkness | Six Dark Beers Perfect for November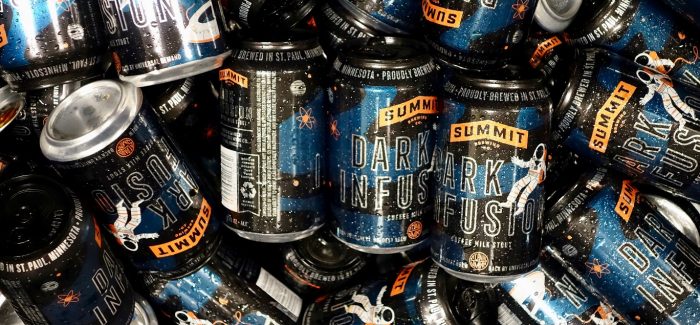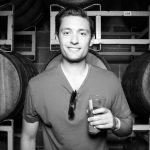 The twilight of fall is the best time of the year for beer people. Yes, I love my sweet fruited ales and lightly sour goses, but there's something hearty about a viscous, dark brown porter or stout that warms your heart…and your stomach on a cold day. Now that November has officially arrived and the sight of Halloween and pumpkin ales are behind us, I wanted to highlight six crucial beers that effortlessly bridge the gap between the sweet malts of September and the boozy heat of December. I below that the below six beers fit that mold and can be reasonably located throughout the country – some more than others.
While many November releases go heavy on chocolate and coffee, the always adventurous Allagash decided to go in a different direction with their Ganache Dark Ale. The best word for this ale is decadent, as it weaves heavy doses of tart raspberries with an underlying current of dark cocoa and coffee. With the world obsessed with pastry stouts, Allagash decided to throw a whole cake in this beer – yet it drinks lighter than it feels.
Once, there was a cake. A decadent, raspberry-filled dark chocolate cake. And it was good. So good that we thought, "we should brew a beer inspired by this cake." And we did. Here it is: Ganache. Releases today at the brewery. Then ships to all the states we sell beer in. pic.twitter.com/Xr9P0DrwiE

— Allagash Brewing Co (@AllagashBrewing) September 29, 2018
---
The California-based brewing behemoth is most known for their aggressive usage of hops, but one of my favorites is their seasonal Brown Shugga Special Ale. Released for Winter, this Strong Ale is deliciously odd, infusing huge notes of brown sugar cane with a richly boozy backbone that provides a slow burn on the way down. At 10%, this beer is best used as a way to help warm up after a cold day outside.
https://www.instagram.com/p/BpU8dDRHKhm/?hl=en&taken-by=lagunitasbeer
---
Winter spice and everything nice. I can wax poetic on Winter Ales for hours, but one of the varieties I can get my hands on first every season is Deschutes' Jubelale, which was actually the first beer they ever bottled. This seasonal ale is made with five different types of hops, malted barley, Christmas spices, and a bit extra, creating a complex sip that offers notes of dried fruit and a bit of toffee-goodness. After the main flavors set in, my favorite part of this beer is the bit of spice you get at the back end.
https://www.instagram.com/p/BosXz37jkm4/?hl=en&taken-by=deschutesbeer
---
Coffee! Chocolate! Porter! Three brewing staples of colder temperatures come together in perfect harmony thanks to this Revolution creation. The brewers decided to expand on their popular Eugene porter by adding a huge hit of three whole bean coffees from local coffee purveyor Dark Matter. The result is a complex beer that keeps you both guessing and intrigued after each sip thanks to the even notes of coffee and chocolate that seem to take their turn turning up on your palette.
https://www.instagram.com/p/BnpS_Dzl2FK/?hl=en&taken-by=revbrewchicago
---
Back for a second year straight, Great Divide's most ambitious version of their popular Yeti stout is sure to wake up your hibernating taste buds. Brewed with a hefty dose of Chai spices like cinnamon, green cardamom, black pepper and nutmeg, Chai Yeti offers a bit more punch than the typical Yeti variant. As a huge fan of tea in my beers, the addition of Chai spices to the rich malt body of this popular stout makes it a must have for any dark beer lover.
https://www.instagram.com/p/BouCE2UFu9C/?hl=en&taken-by=greatdividebrew
---
The Minnesotan stalwart fittingly knows how to create a great beer for winter with a great malt backbone – who knew. Summit's "newish" coffee milk stout (first introduced in 2016) is back after a brief hiatus based on customer outcry when they couldn't find the delightfully creamy goodness of Dark Infusion on shelves last year. With the addition of lactose, cold-brew coffee and a bit of Pilgrim and Fuggle hops for balance, this stout is decadent yet crisp enough to hold up on a cold winter's night as you curl up next to your pup and a nice Yuletide fire.
https://www.instagram.com/p/Bpc0WJnlpK9/?hl=en&taken-by=summitbeer
Disclosure: I did receive samples of some the beer included on this list
Feature image courtesy of Summit Brewing
---