No Comments
Ultimate 6er | Georgia Beers for Earning Your Green Thumb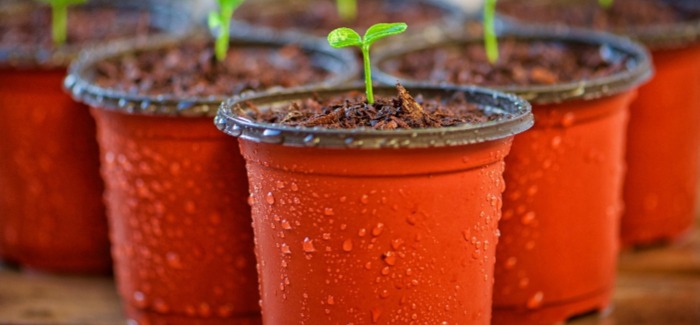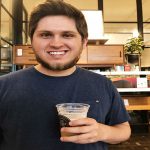 To combat the amount of time spent at home lately, many people have started new hobbies, or found a DIY Project or two to do around the house. Have you redecorated the living room two or three times lately just for a change of scenery? We won't blame you if so. Most of the furniture has stayed put around here, but a new hobby has sprouted nonetheless. Greenery! There has been an influx of new plants in our home, all interior for now, that have cycled from room to room and brought little buds of amazement and joy with them as we're working on our green thumb.
Many of the plants around the house have gotten too cozy or grown out of their pots, so some remodeling of their potted home was in order. What better way to reward yourself as you're working on earning your green thumb than with a beer? Six beers to be exact. If you're going to pot plants in the Georgia heat, then these are the six-best Georgia beers for doing so!
(Decatur, Georgia)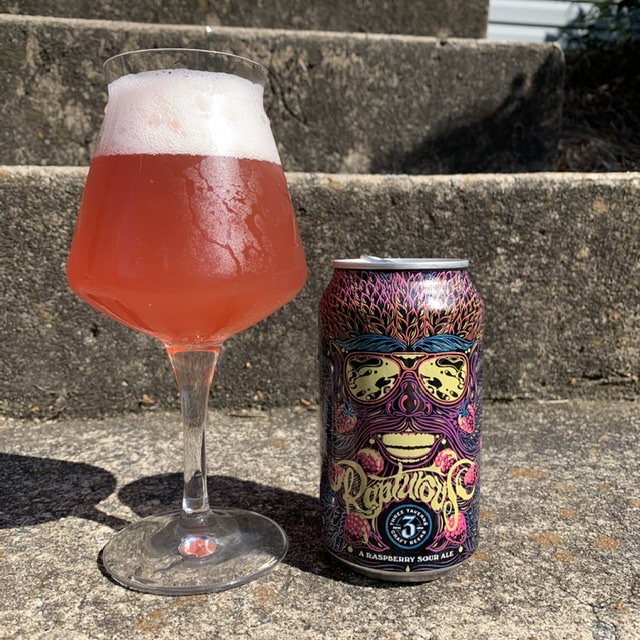 Georgia craft beer drinkers know that Three Taverns absolutely kills the sour game here. Rapturous was the starting piece of the Sour Series, and it's their only sour you can get year round. The raspberry puree used in the grain bill is heavily present throughout. Initially the aroma is dominated by notes of a raspberry tartness, and the flavor profile follows up as raspberries seem to burst throughout your mouth. The finish is a mouth-puckering tartness that lingers until your next sip. I recommend to drink this beer when you're still deciding if you want to actually pot the plants or not.
---
(Atlanta, Georgia)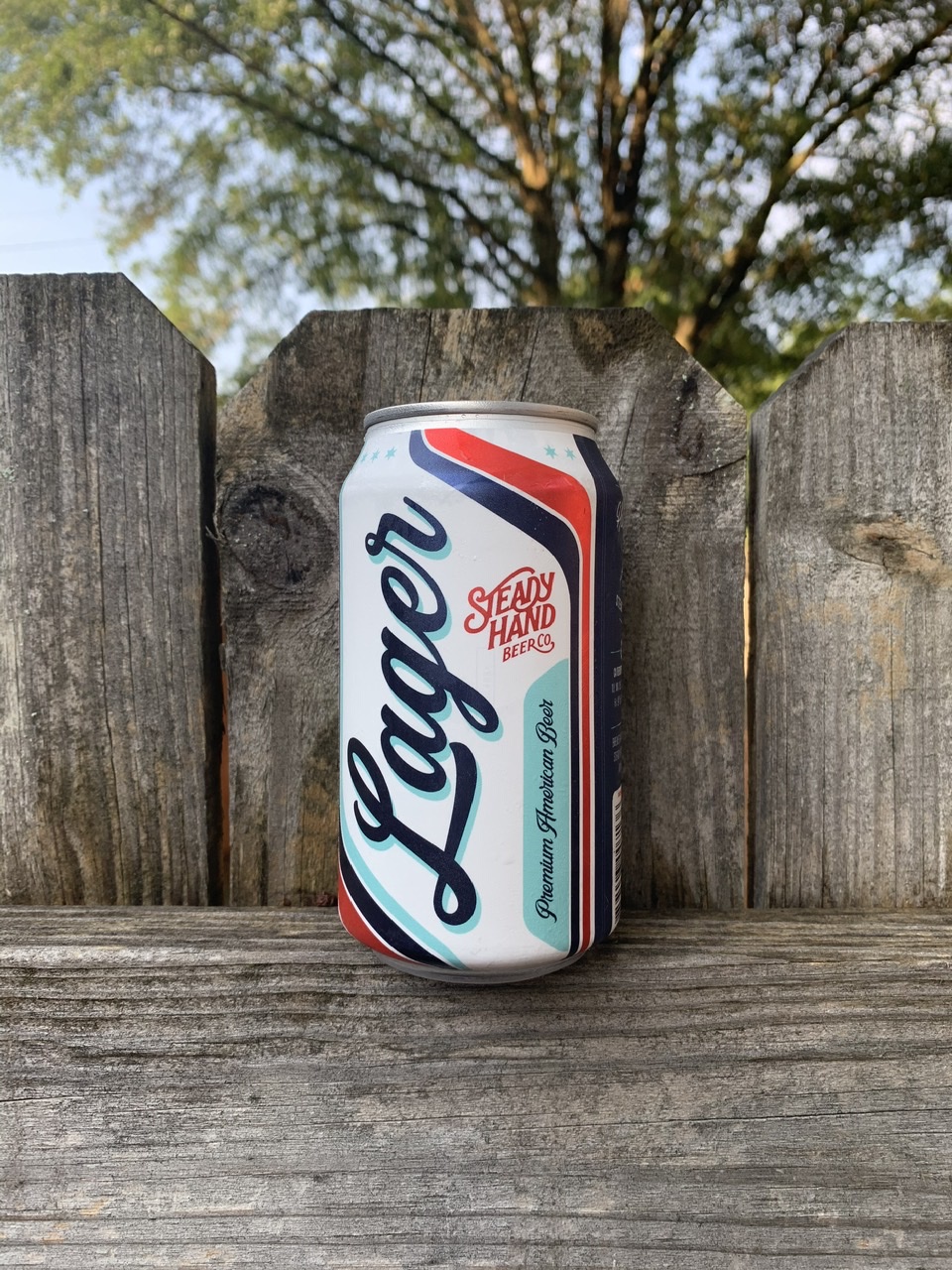 Once you decide to pot those plants, this Lager from Steady Hand Beer Co. is the perfect beer for drinking while gathering all of the supplies. The body of this beer is very light, but it has a surprising hop bite to it that helps to ease the heat on hot summer days. In the finish, there is a slight floral note that is welcomed before the dryness of the swallow sets in. This one won't last long at all with all of the moving around that you will be doing.
---
(Athens, Georgia)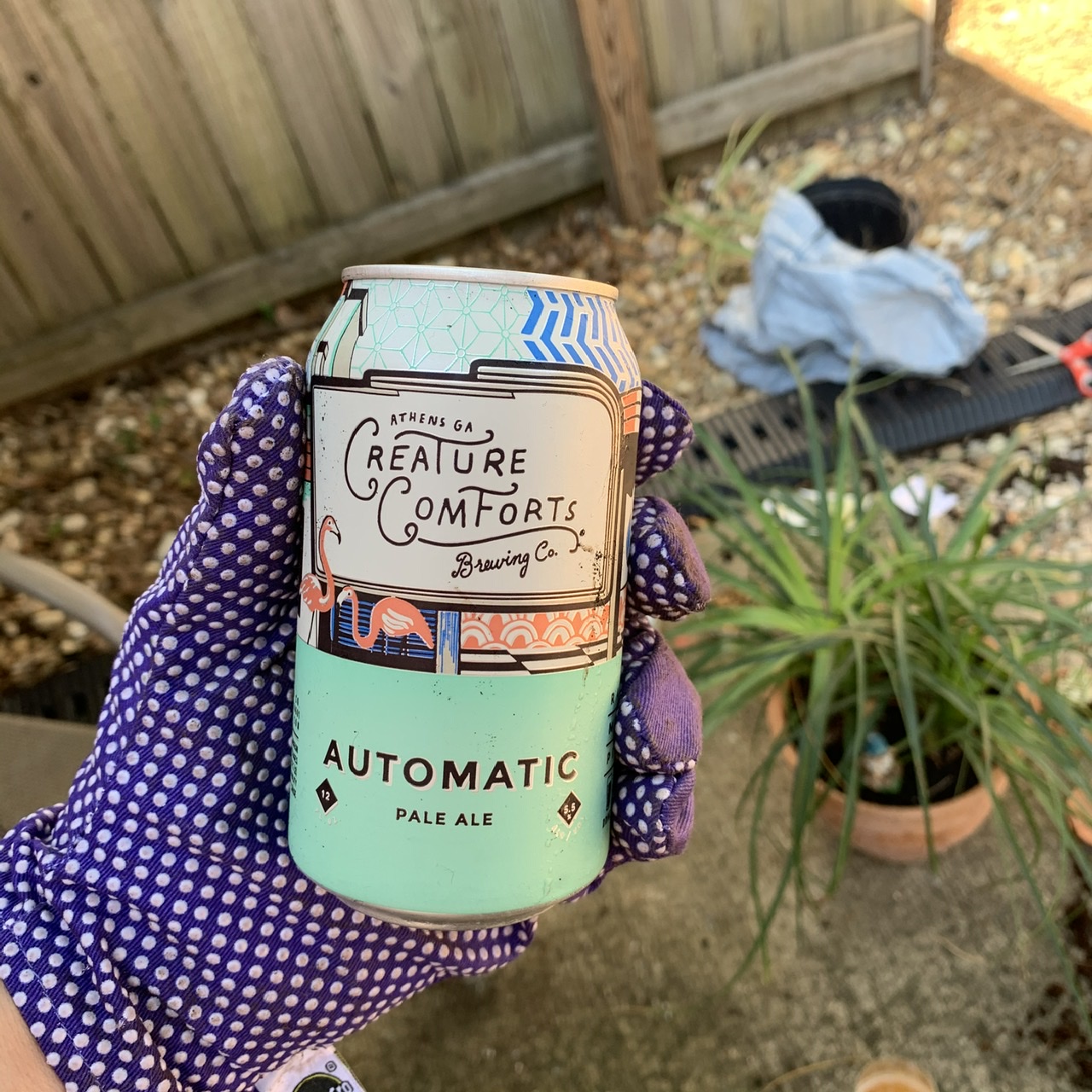 Halfway through potting some familiar friends and the new arrivals, you'll need a third beer to kick back with for a minute. Automatic, the newest year-round option from Creature Comforts, is a solid companion for the first few plants. The Mosaic hops help to highlight the great herbal and fruity notes in this 5.5% Pale Ale. The medium body and slight hoppy bite won't distract you from the plants, but it certainly will draw you in for more sips due to the light citrus and spicy flavors that will bloom in your mouth.
---
(Athens, Georgia)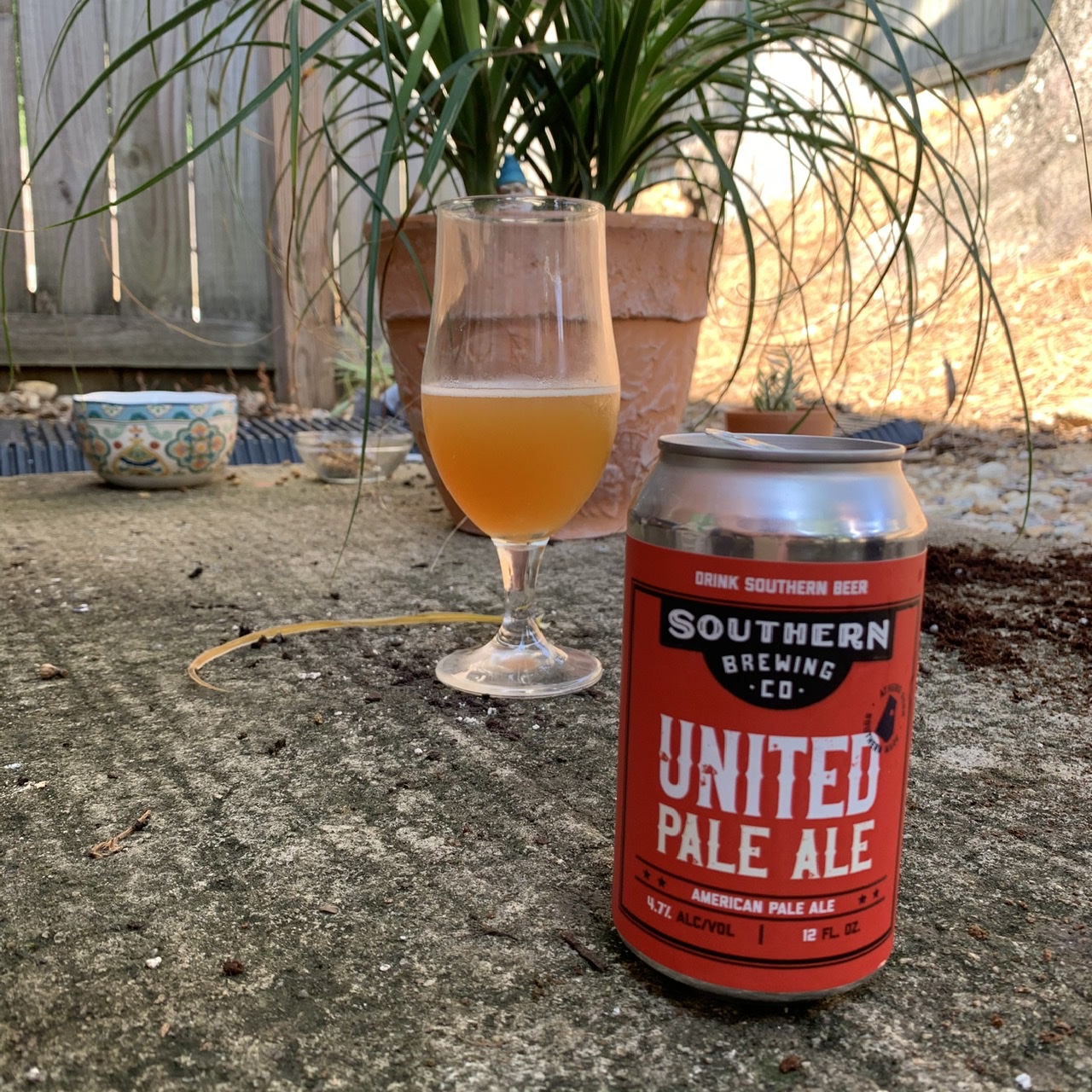 Your hands are filthy, you most likely have dropped soil all over your shoes and you realize that there are still two of the big plants left to pot. They're heavy and bulky, but you also have earned a break by now. It's time to grab a glass and pour another Pale Ale to sit back for a minute and relax. The Citra hops are highlighted by the citrus aroma and flavor notes that come through strong despite the 4.7% ABV. Enjoy those shaded sips to take a break from the Georgia heat. Once United Pale Ale is gone, it's time to get those hands dirty again so you can run back to the comfort of your couch.
---
Pineapple Habanero Hop Dang | Jekyll Brewing
(Alpharetta, Georgia)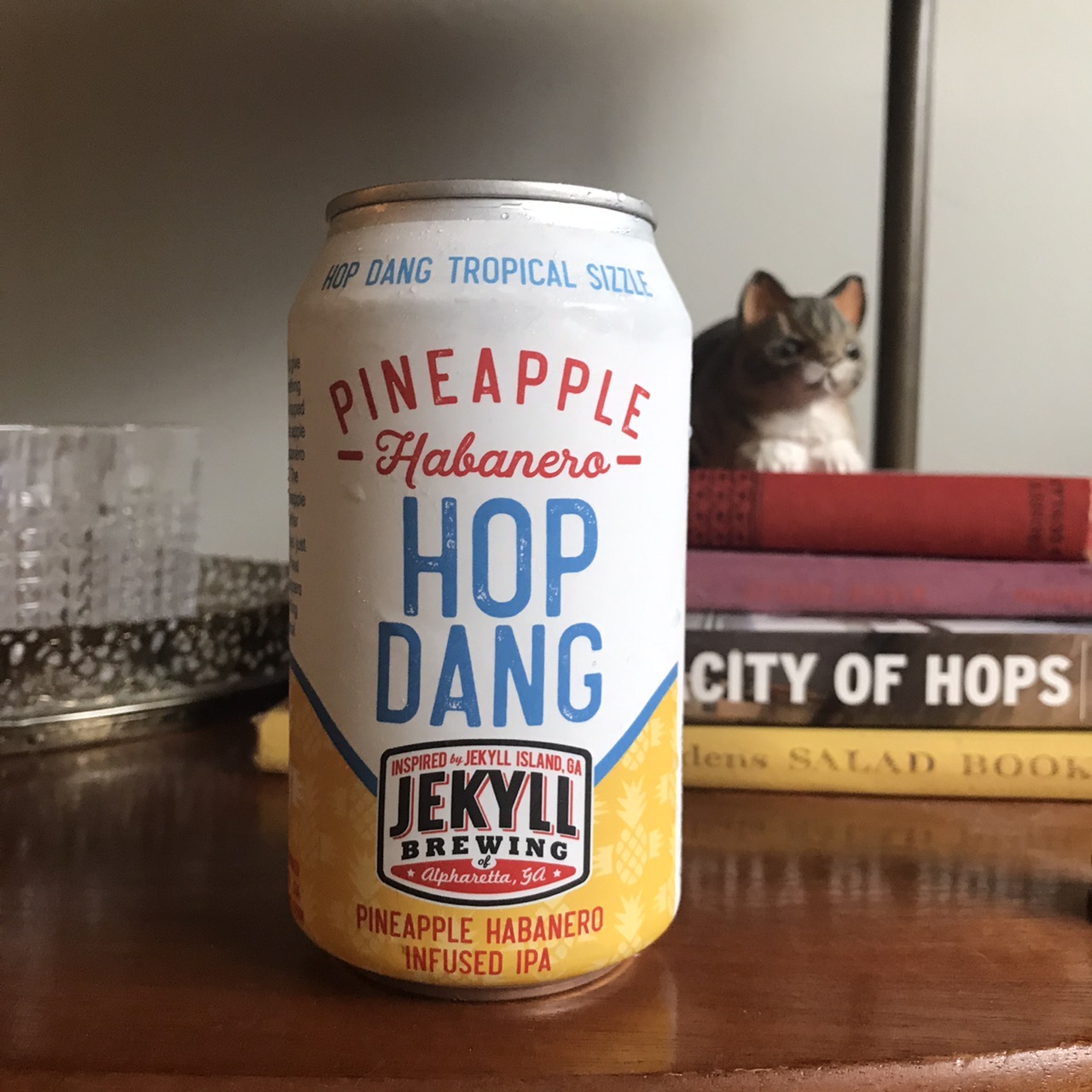 The couch feels as cozy as it ever has, and the plants are all gleaming with joy in their new homes. It's easy to choose Jekyll Brewing's Pineapple Habanero Hop Dang IPA for a treat. This summer seasonal offering is a variation of their base Hop Dang Diggity IPA, but fruited and it packs some heat. The pineapple comes through heavy in the aroma as the sweetness permeates from the can before ever hitting a glass. Once poured, and it's obvious how much pineapple stars in the show. The initial taste is incredibly sweet and tropical, and about halfway through the heat from the peppers rockets into your mouth. It is not overwhelming, but it is unmistakably there and it resonates for a while until quenched by the next pineapple rush. There is a balance in the sweet heat flavor profile that keeps me coming back each summer.
---
(LaGrange, Georgia)
View this post on Instagram
The last beer of the night is certainly not going to be the least of the bunch. Wild Leap's Chance IPA is the perfect night cap to your plant potting day as its smooth and melon-like fruit body will cleanse your palate of all the beers before, while lasting on your tongue after each sip. Fruit shines in the aroma, but the most entrancing aspect of this beer to me is the body that feels substantial yet light and juicy. Chance allows some time to sit back and appreciate your hard and dirty work as you're developing your green thumb because it is a beer that you will want to savor.
---