No Comments
Spice Trade Brewing | Sun Temple IPA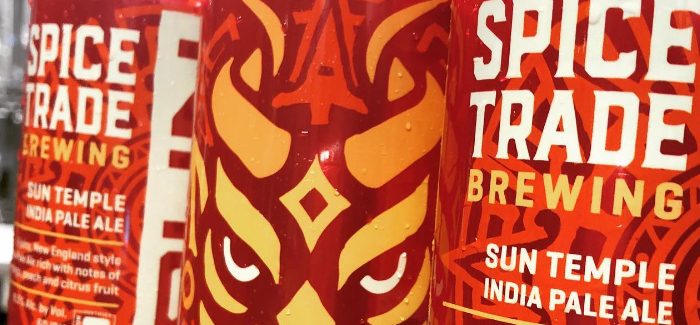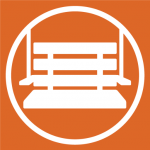 Spice Trade Brewing has undergone an incredible transformation since its unexpected beginnings as Yak and Yeti Brewpub, which grew as an extension of a Nepalese restaurant in Arvada, Colorado. The beer program, which opened in 2008, six years after the restaurant side, likely convinced many who came seeking authentic Nepalese fare to try a few delicious beers as well. This past spring the brewery opened its own location in the DTC, bringing much-needed variety to the area—and the tech nerds rejoiced!
And what do programmers choose to drink at Spice Trade after a long day at the computer? Sun Temple New England-style IPA, of course. Full of pineapple, grapefruit, and mango, this beer is a tropical sunset in a pint glass. In fact, combined with the spacious patio and Hawaiian pattern tabletops at the brewery, you may forget C++ long enough to feel as if you have been swept away to the Big Island, or at least a tropical screensaver of your own design. Simcoe, Eldorado, and Citra hops create a citrus bite that demands attention on first sip. Throughout the course of a pint, the beer opens to a freshness that's akin to diving into a remote waterfall plunge pool, a far cry from your office desk fan that keeps breaking.
Rocking headphones and listening to A-Punk by Vampire Weekend would be a great pairing with this IPA. Both the beer and the song are lively, crisp, and savvy, and appeal to a variety of people, including cubicle dwellers and your college-age, Hawaiian-shirted nephew. After a long day, you've earned this moment to have fun in the Sun Temple. No coding required.
https://www.instagram.com/p/CDFChR6FZ4J/
Feature image photo credit: Spice Trade Brewing's Facebook page.
---