One Comment
Molly's Spirits Collaboration Program Elevates Colorado Craft Beer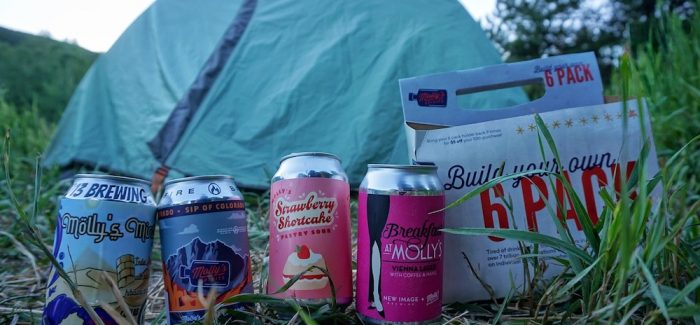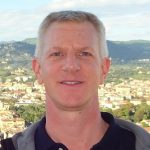 In a world where brewery collaborations are commonplace, Denver-area liquor store Molly's Spirits has pioneered a new form of collaboration between their store and local craft breweries. The program helps raise the profile of newer, smaller local breweries while offering Molly's customers a pipeline of unique and interesting beers.
Pairing Molly's knowledge of consumer trends with local breweries' expertise in crafting flavorful, enticing beers is a boon for the industry as a whole. Every couple of months, Molly's connects with a Colorado brewery to develop a beer that is then packaged. Molly's handles the exclusive distribution of the co-branded beer.
Empty Barrels Meet Beer Trend
Launched in late 2015, the program initially provided a way to utilize empty whiskey barrels from Molly's proprietary whiskey series. At the time, barrel-aging beer was trending, and breweries were looking far and wide to source quality barrels.
Grant Kleinwachter, former beer manager and now Molly's COO, realized that this situation had untapped potential. He and his team scouted around for local breweries to approach for a barrel collaboration. According to Kleinwachter, the guiding principle was –  and still is –  "What are the smaller, great-producing local breweries?"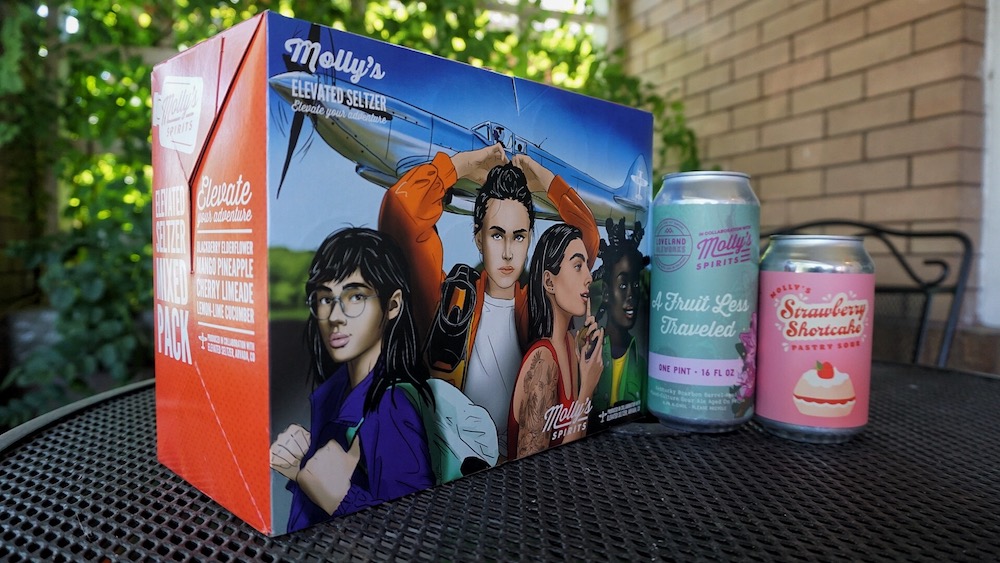 Collaboration Happens Organically
After careful consideration, Molly's approached Odd 13 Brewing in Lafayette, just outside of Boulder. At the time the two-year-old brewery was still relatively unknown, but it was steadily garnering a reputation for IPAs and, to a lesser extent, for barrel-aged beer. Odd 13 bought in to the project and the result was Sentimental Johnny, a Bière de Garde-style ale. "It worked organically," said Kleinwachter of the project. The program was off and running.
After initial success with barrel-aged beers, the Molly's team realized they could broaden the program's reach by eliminating the barrel requirement and including a wider variety of styles. "Our thought was to have a Molly's easy-drinking, Montucky-type beer that would be marketable to a wide variety of beer drinkers," explained Kleinwachter.
Picking Winners
Aspen Brewing Company of Aspen, Colo., became the first to brew a non-barrel-aged collaboration with Molly's, and the resulting beer turned into the store's top seller. Kleinwachter and his team realized they had a winning formula on their hands and decided to expand the program. "We said this is super-cool, and we started reaching out to other breweries."
To date, Molly's has worked on over 85 collaboration projects with several dozen breweries. Styles have expanded beyond simple, easy-drinking lagers to IPAs, fruited beers, sours and even a line of hard seltzers.
Great Collaborations Take Hard Work
Molly's applies rigorous standards when deciding which breweries to approach. "We reach out to a brewery because we built a great partnership with them and we see the quality of product they're putting out there," explained Kleinwachter. Molly's often looks for smaller, up-and-coming breweries to help give them exposure.
Once a brewery signs on, Molly's beer team meets with the brewers for a roundtable brainstorming discussion. The key is finding a concept that will appeal to consumers in a rapidly-changing market AND be a successful offering for the brewery from a production and a financial standpoint.
The Molly's team uses their first-hand knowledge of customer preferences to try to stay ahead of the curve. "We want to stay innovative in what we're doing and be ahead of or on track with the trends to get our consumers what they want rather than trying to force something on the consumer," said Kleinwachter.
Molly's involvement continues through the entire process. Staff members often join the brewers for brew day and sometimes assist in packaging. The marketing teams also get in on the action by collaborating on branding and labeling. "From start to finish it's a very collaborative process. It's a lot of fun,"said Kleinwachter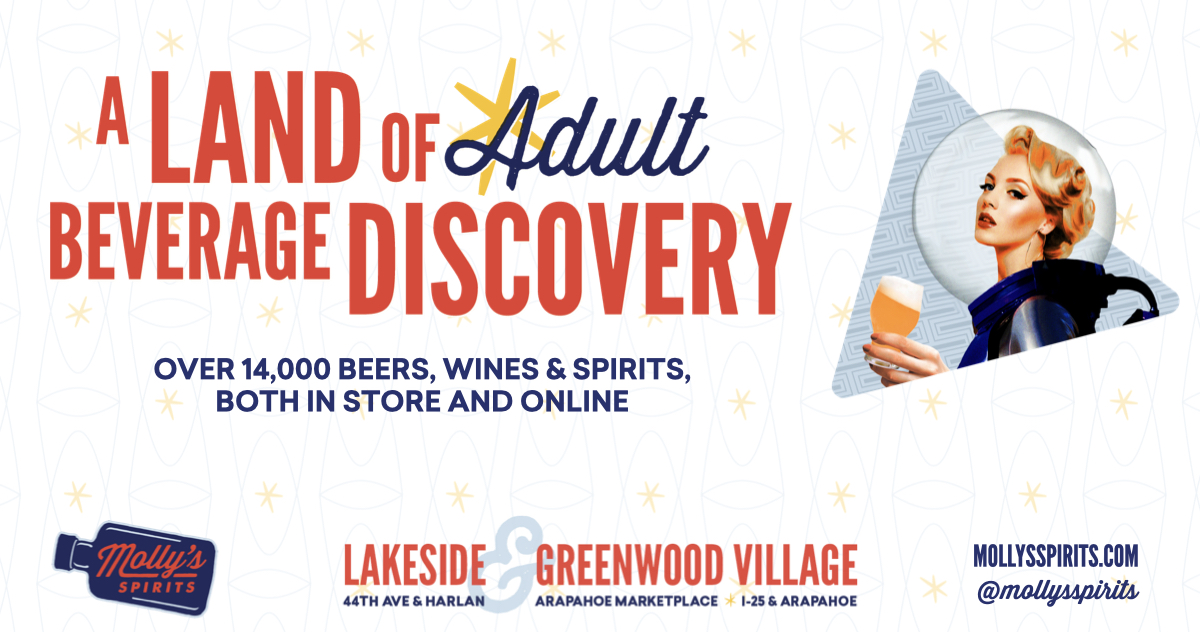 Breweries Build Brand
For those breweries tapped to participate, the program brings a number of advantages. First and foremost, the breweries get exposure to Molly's broad customer base of educated craft beer consumers. "This gets their name out there and their product out there and people see what a quality product it is, said Kleinwachter. "It builds their brand." He added, "We really pride ourselves in supporting local but especially building people's brands. We know how hard it is to build a brand."
Additionally, participation brings a brewery some financial security. A collaboration with Molly's insures a guaranteed, large order, and the resulting cash flow.
Consumers Enjoy Options
The program also benefits Molly's and its customers. Aside from a higher profile within the beer-drinking community, Molly's sets itself apart from chain stores. "These are the kinds of programs they just cannot do," said Kleinwachter. "It lets us give beer consumers something new and something exclusive that they can only get at Molly's." Customers know they're purchasing an innovative, quality product and can confidently try out beers from new breweries.
In some cases, the collaborations also have a charitable goal. For example, Molly's and New Image Brewing created Better Together for Pride Week. A portion of the proceeds from each case benefited the Jefferson Center for Mental Health in Denver.
From all angles, Molly's collaboration program looks to be a success. Releases for the summer of 2020 include plenty of light, easy-drinking options and lots of fruit flavors.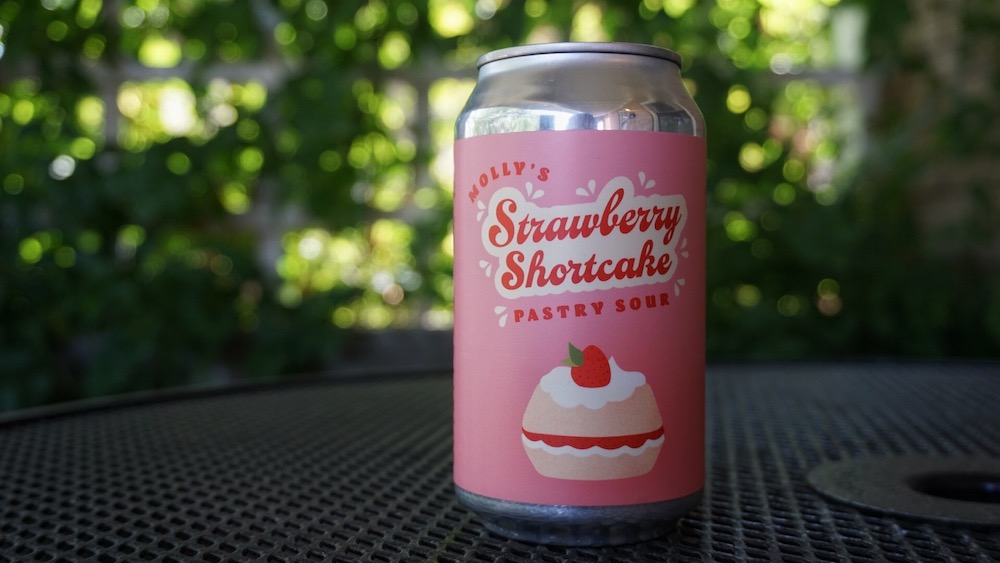 2020 Release Sampling
Sip of Colorado | Bonfire Brewing | Lager – A light, easy-drinking porch-pounder with a delicate balance of malt and hops.
A Fruit Less Traveled | Loveland Aleworks | Mixed Culture Sour Barrel Aged on Feiijoa Fruit – Sour and tart flavors form the foundation upon which wood and oak notes build structure. Fruity notes begin to open as the beer warms.
Breakfast at Molly's | New Image Brewing | Vienna Lager with Coffee & Maple – Light color and body give no indication of the rich malt and maple syrup flavors that dominate each sip of this beer. A touch of coffee bitterness completes the breakfast theme.
Strawberry Shortcake | Crooked Stave | Pastry Sour – A light-bodied beer with a vivid tangerine color that belies the burst of strawberry in the nose and mouth. Light tartness and a hint of vanilla round out each sip.
Molly's Mirage | Odd 13 | IPA with Passionfruit, Hibiscus & Vanilla – A hazy IPA bursting with tangy orange and fresh grapefruit flavors.
Elevated Seltzers | Elevated Seltzer | Various Flavors – Moderate sweetness and carbonation infuse all of these sugar- and gluten-free seltzers with energetic refreshment. Natural-tasting fruit flavors blend seamlessly for clean and vibrant thirst-quenchers.
This was a sponsored post on behalf of our partners at Molly's Spirits
---