No Comments
Last Wave Brewing | Dawn Patrol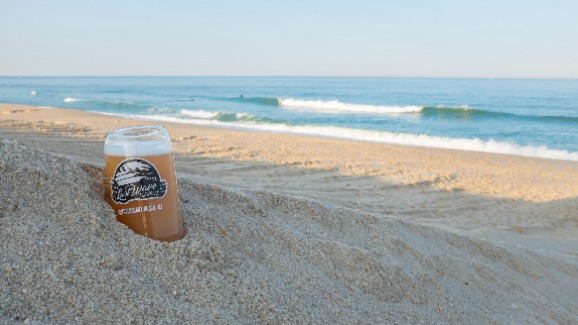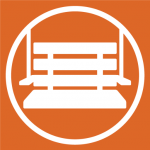 Calm winds, the rising sun and a glass like ocean…this is the allure of being part of the Dawn Patrol. For surfers, the attraction is undeniable. They forego the extra sleep while others lay tucked in their beds knowing that getting the goods early is an opportunity too good to pass up. For these dedicated few, the day's first waves are worth it. They're exhilarating!
The First Wave Gets You Out There, The Last Wave Brings You Back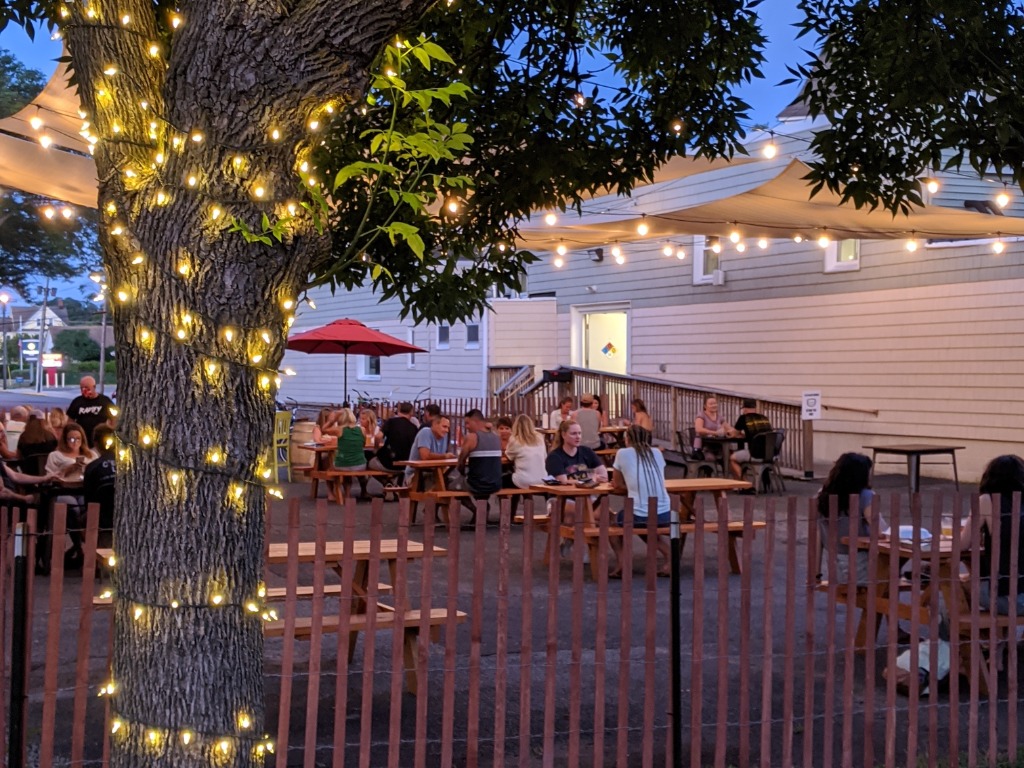 Being part of the Dawn Patrol and riding the day's first waves may get you out of bed, but surfers know that it is the last wave that always brings you back. It is the tie that binds. The one wave that holds you over until you can paddle out again. True surfers know this better than anyone — surfers like long-time best friends Bert Rolling and Nick Jiorle, who parlayed their passion for surfing and their love of brewing beer into Last Wave Brewing.
"From the moment Nick and I talked about opening a brewery, we knew it was going to be surf themed," says Rolling. "Hang out with your friends, catch some good waves, tell stories, it's just like drinking beer."
Last Wave Brewing Dawn Patrol Reminiscent of the Jersey Shore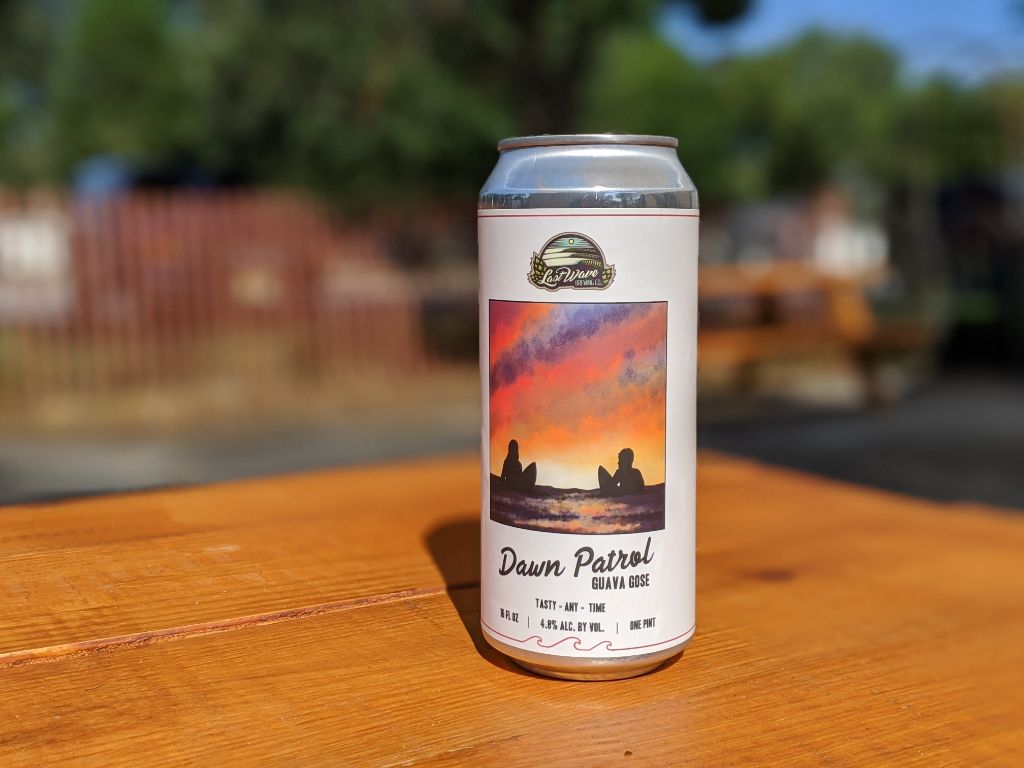 The Jersey Shore beach vibe is well represented at Last Wave Brewing. Ocean and surf decor adorn the walls of the tap room. It should come as no surprise that the beers are also surf themed. A-Frame, Paddle out, Surfer's Blood; they will all turn the stoke meter up to high. However, if you're truly looking to get the goods early, go with their Dawn Patrol.
Dawn Patrol Guava Gose is like all good things Jersey Shore: Sweet, funky and a little salty. It is filled with layers upon layers of flavor. The hazy, light pink pour is a product of the pureed guava juice. Making up the backbone of this tasty beer, the guava creates a sweetness that shines on the nose to be amplified with a touch of funkiness from the light souring process.
When Dawn Patrol hits your lips, the layers of flavor break like waves on the beach. The initial sweetness of the guava comes crashing over your tongue first followed by a mild tartness as it cascades further down your taste buds. It is, however, the touch of sea salt that really makes this beer special. Present on the finish, the Jersey-made sea salt rounds everything out, bringing every layer of flavor together like the perfect ride on a wave.
Sharing Stories and Craft Beer Post Surf
For surfers in the know, catching the day's first waves is intoxicating. Being part of the Dawn Patrol is unquestionably alluring. Though these early morning waves may get you out there, it is always the last one that brings you back. Last Wave Brewing was founded on the very notion that every good surf session is like drinking beer. It should be shared with friends après surf.
"Surfing is a communal thing to us," says Jiorle. "Something that's best enjoyed with friends. Sharing waves and stories go hand-in-hand, so having some beers afterwards is a natural progression. Dawn Patrol is crafted to be light and refreshing, which is nice after a little fun in the water."
This mantra is evident in Last Wave's many surf-themed beers, especially Dawn Patrol Guava Gose. Light, refreshing and full of flavor, it's the beer that you'll reach for early and often. Most importantly, that last sip will always have you coming back for more.
*All Photos: Last Wave Brewing