No Comments
Ultimate 6er | Goses & Other Lip Puckering Treats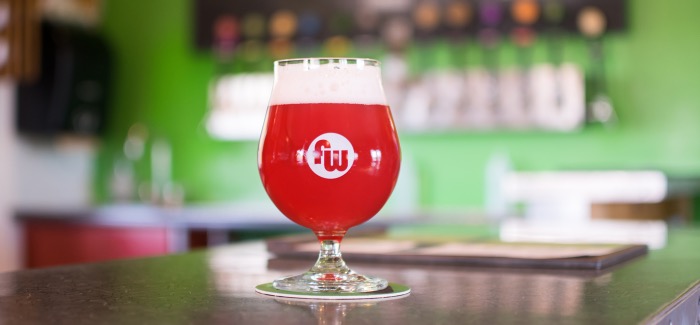 While searching the aisles of my local beer store, I thought about what types of beers do people want to hear about? Stout season is coming, and so is porters, browns and the big guns like barleywines and barrel-aged everything. But, not everyone likes those types of beers. So what are some easy drinkers that many people will enjoy but don't see this time of year? The selection of sours I tried was on point, and I quickly realized how many interesting smaller sours are not that tart, but people will set it aside for the simple reason of what section it is. So here's a list of delicious brews that only have a little acidic bite, but pack a great amount of flavor!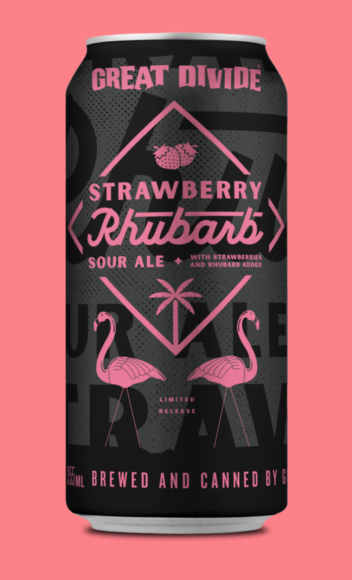 This beer is a great mix of fruit and tartness. It comes off with a natural hint of almost minty flavor on the tail end from the strawberries, with a hint of vanilla. The rhubarb is a great complement to the strawberries and slight acidity, and adds a rounding sweetness to balance it out. We are at the tail end of their release dates for this brew so grab one while you can!
---
Raspberry Provincial | Funkwerks
https://www.instagram.com/p/B2Jx4Yalpxn/?utm_source=ig_web_copy_link
This beer is light and refreshing and the 2014 GABF Gold Medal winner for Belgian style fruit ale. The beautiful pink color and carbonic bite on the tongue lend to the experience that this beer gives you. Tart and citrusy, with the flavor of the raspberries clear but not over the top, and almost comes off a bit more on the earthy side.
---
https://www.instagram.com/p/Bw8NCOVgw93/?utm_source=ig_web_copy_link
A gose styled ale with syrah grapes. This beer reminded me of drinking the adult version of Welch's Grape juice. A great combination of grapes with light salt that's solidified by the firm tartness of the base beer. A fast dissipating head with a slight carbonic bite and a hint of blueberry flavor rounds out the beer.
---
https://www.instagram.com/p/B0rkyril12E/?utm_source=ig_web_copy_link
"Margarita Gose" brewed with citrus, coriander, ginger and sea salt. This a great twist on a German classic gose, with the perfect balance of salt and lime. This beer was made to be like drinking a margarita while floating on the river in an easy to-go can. They succeeded. The ginger and coriander help the beer to be better well-rounded and adds a nice touch. Of the list, this was my favorite, with the surprising amount of balance, acidity, salt and overall flavor.
---
https://www.instagram.com/p/B2uorQgF2Hy/?utm_source=ig_web_copy_link
A gose made with hand picked salt from Newport Yaquina Bay. This traditional Gose is light on acidity with just enough salt. Full of citrus flavor and aroma, hints of coriander, and even a faint reminiscence of fennel greens. The floral aroma reminds me of a meadow of wildflowers. Phenomenal beer!
---
Fruit Tramp Series: Grapefruit & Blood Orange | Dust Bowl Brewing
https://www.instagram.com/p/BzjZuBWJeIl/?utm_source=ig_web_copy_link
The Fruit Tramp series, is a nice kettle sour ale with different adjuncts each time. In this case, they used grapefruit and blood orange! This beer is tart, but not overly, extremely citrusy, and the combination of the grapefruit and blood orange mixed with the lactic acidity comes off almost like biting into a kumquat. There's a nice carbonic bite, a slight sweetness and beautiful floral tones. The front comes in with honeysuckle and the back cleanses with a light minerality. Overall a very complex little beer!
Although there are so many more sours, goses and tart beers we could cover, we hope you enjoy these six before it gets too cold and you reach for those stouts! Cheers!
Feature image courtesy of Funkwerks.
---