No Comments
Revolution Brewing Announces 2021-2022 Deep Wood Lineup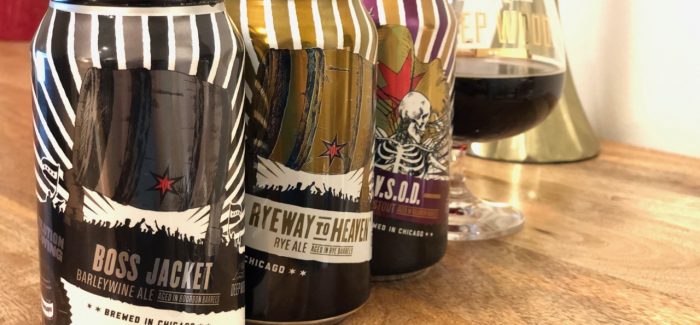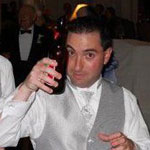 It seems as if Revolution Brewing's Deep Wood release in July was a tease for the announcement of the full 2021-2022 lineup that happened less than a week later. In typical Revolution fashion, the releases will happen once a month staring in October and concluding in January.
This year's lineup includes 11 beers all being released in 12-ounce cans but also a new 19.2 ounce version of Deth's Tar.

There will be some familiar beers that return in cans as well as a couple of debuts that have been released in draft-only before, but will get the full release treatment this time around. 
Revolution hasn't announced whether the releases will be done online like the V.S.O.J. release, and the 2020-2021 Deep Wood lineup, or if they will go back to the line-up that was the norm prior to the pandemic.
Here's a quick look at this year's lineup.
October 15 – 17
The first release for the Deep Wood lineup features two well-known beers and a new version of the fruited Deth By that has never been canned before. 
Deth's Tar 14.8% ABV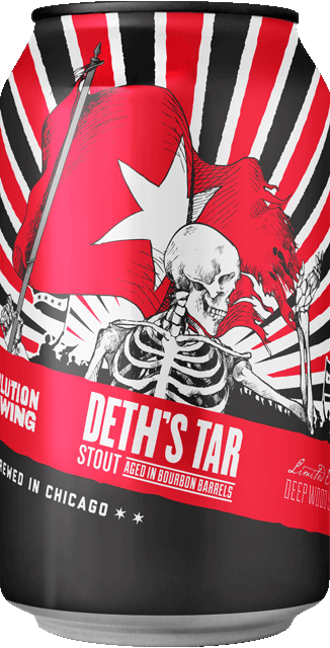 Deth's Tar, the brewery's classic Oatmeal Stout returns this year to no surprise. This classic barrel-aged Stout typically features big notes of chocolate along with the accompanying flavors you get from the barrel, like vanilla and molasses. This beer will also be released in 19.2 ounce cans this year.
Café Deth 14.8% ABV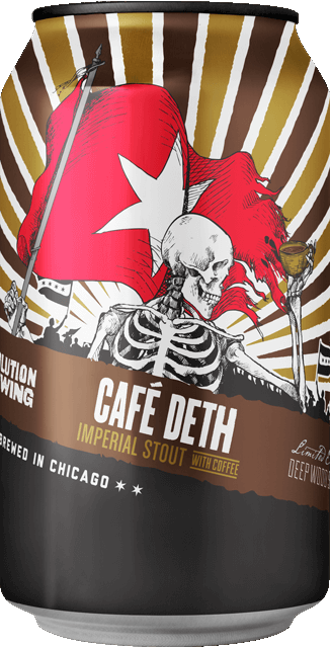 Revolution has their Coffee Stouts dialed in from each release of Café Deth over the years to the last two releases of Supermassive Café Deth. This year's version features Dark Matter coffee. As always, Revolution is not shy about saying to drink these fresh. With that much coffee in the beer, you're only missing out by waiting.
Deth by Raspberries 11% ABV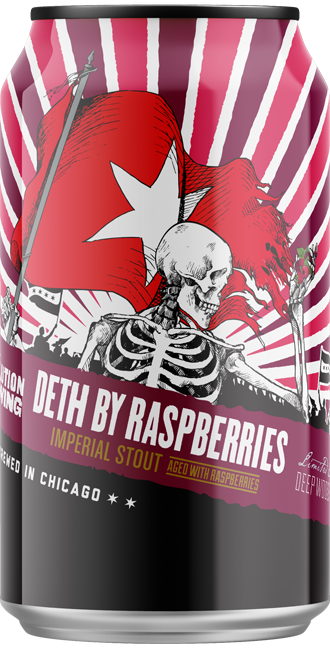 We've seen cherries, currants, and plums, but for 2021 Revolution is giving us a new fruit in the popular variant – welcome Deth by Raspberries. This has always been one of my personal favorites in the lineup as each one gives you a chocolate-covered sensation of whichever fruit is added in. Chocolate and raspberries go so well together; I'm hoping this one will be fantastic.
---
November 19 – 21
Straight Jacket 15% ABV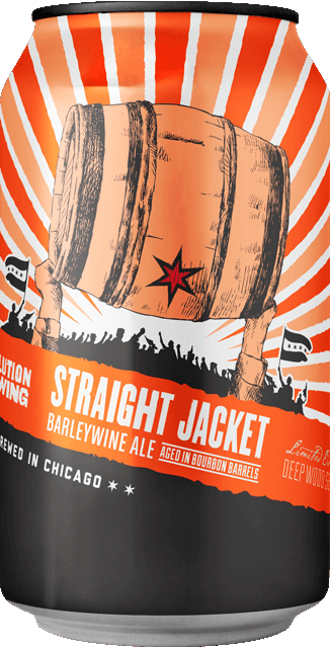 The base for Revolution's Barleywines will be released just before Thanksgiving, and that's perfect timing. This is a great beer to sip on after a big meal and pairs great with a lot of desserts. With notes of molasses, coconut, and toffee, it's sweet, but that barrel helps balance everything out.
Vanilla Deth 13.6%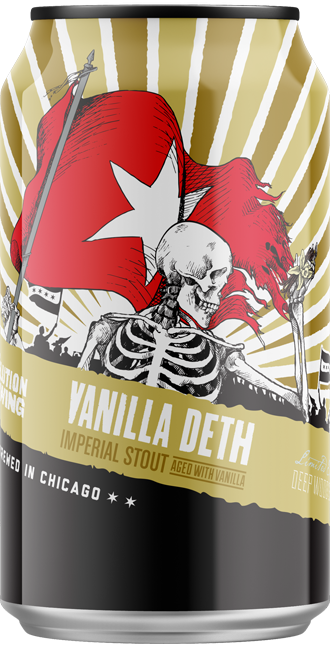 After taking 2019 and 2020 off (lucky), Vanilla Deth is back in cans. During the 2018 release this one showed great restraint by the brewers to make sure it wasn't a vanilla bomb and overly sweet. You'll get your notes of marshmallow and vanilla, but the base Deth's Tar came through so well a few years ago, I'm looking forward to see how 2021's version turns out. Remember to let this one sit at room temperature for 10-15 minutes before drinking. The flavor explodes.
Blackberry Finn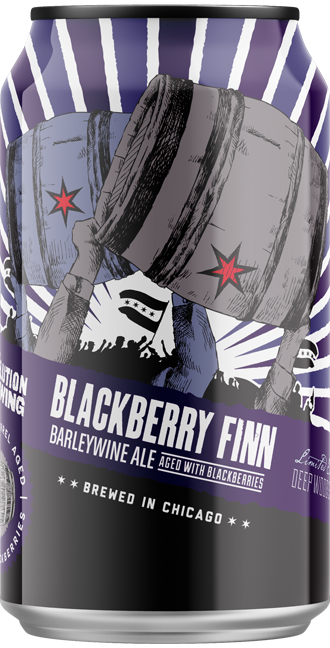 I'm very intrigued and excited to try this new addition to the lineup. Blackberry Finn is a Barleywine aged in bourbon barrels with blackberries added to it. You're already going to have the sweetness from the Barleywine, so if Revolution can balance out the tartness of the blackberries, we might be in for the quiet all-star in the lineup. 
---
December 10 -12
Ryeway to Heaven 15% ABV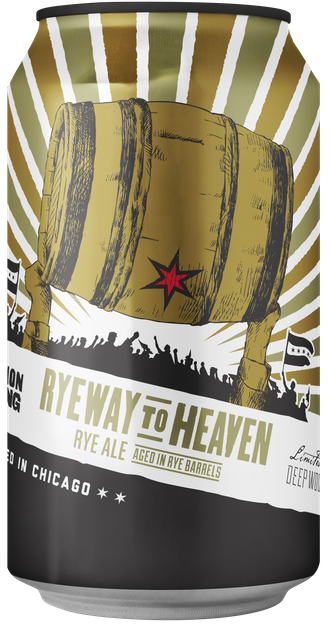 Always a polarizing beer, Revolution likes to go big with their Rye ales aged in a combination of bourbon and rye barrels. Look for a little extra spice and pop in these beers where the booziness usually shines through a bit more than the other beers. 
Maple Jacket 14.4% ABV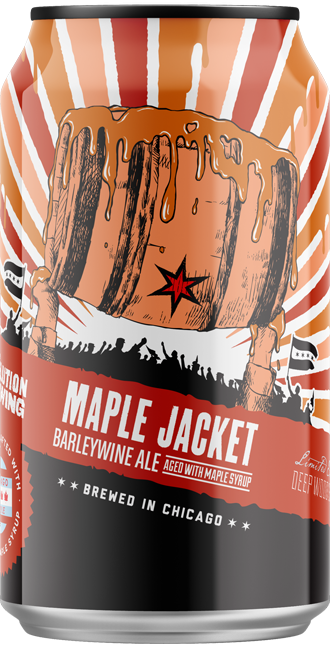 Another Barleywine in the lineup but this one with a new twist – maple syrup. Hopefully you got that from the name. Maple Deth came out last year and was the brewery's Deth's Tar with maple syrup, so now they're trying syrup with the Barleywine. While Maple Deth was balanced beautifully, Maple Jacket will present a new challenge because Barleywines are naturally sweet already. How the maple will go together with the Barleywine is the mystery for this beer, but if there's one thing Revolution has been known for with their Deep Wood lineups, it's the balance they get in their beers.
Dark Mode 13.8% ABV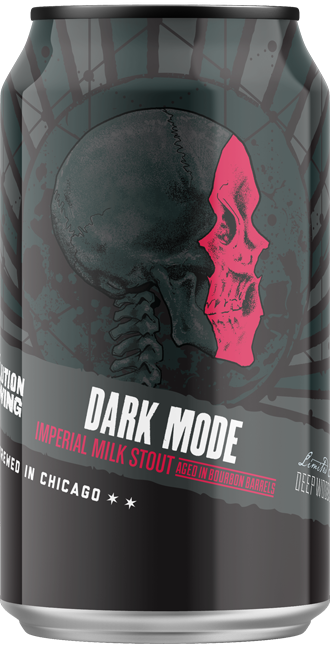 While Deth's Tar and its fellow Stouts are Oatmeal Stouts, Revolution is changing things up and giving us a Milk Stout aged in bourbon barrels to round out the December release. I'm expecting a thinner body than Deth's Tar and potentially more barrel in this beer over the Oatmeal Stout releases. While I don't want Chicago's summer to end, I'm ready to try this beer.
---
January 28 – 30
Gravedigger Billy 14.2% ABV
Celebrate the end of Dry January with the final two beers in the lineup. Gravedigger Billy returns in 2022 and this Scotch Ale aged in bourbon barrels features a smokey flavor that, along with the barrel notes, usually goes together very well. If you're looking for a fruity or sweet beer, you might want to make sure you still have a can of Deth by Raspberries to enjoy. 
V.S.O.R. 15.4% ABV
I want it. I want it. I want it.  Very Special Old Ryeway makes another return to cans and after spending two years in rye barrels I cannot wait to drink this beer again. I loved this beer in 2019 and I expected it to return this year, and I was very happy to get confirmation when the brewery announced it. At this point, I'm expecting to drink this beer while watching Justin Fields lead the Bears into the playoffs. I'm not getting ahead of myself, right?
---