No Comments
Maplewood Brewery & Distillery | Sidewalk Surfer Double IPA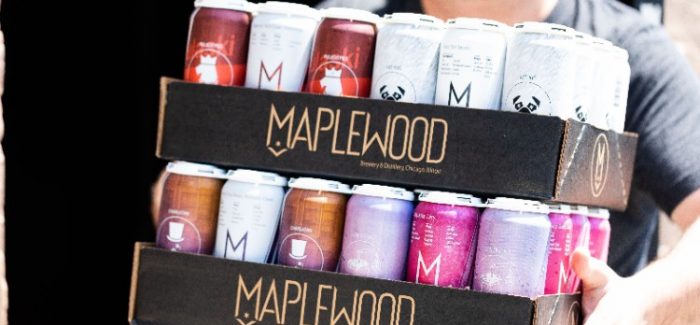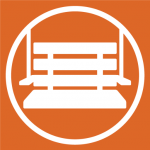 Maplewood Brewery & Distillery has quickly become one of the best places in Chicago to find delicious beers and spirits. And they have continued to show that they can make any style of beer and make them really well.
One of their newest beers, Sidewalk Surfer, is no exception. This West Coast Double IPA takes it back to the days when IPAs weren't all hazy and infiltrated with lactose and fruits.
Sidewalk Surfer
Sidewalk Surfer was brewed with Chinook, Mosaic, and Strata hops and is packed with an 8% ABV. A four-pack of 16-ounce cans cost $17. This batch was released on March 10th and can still be found sporadically around the Chicagoland area.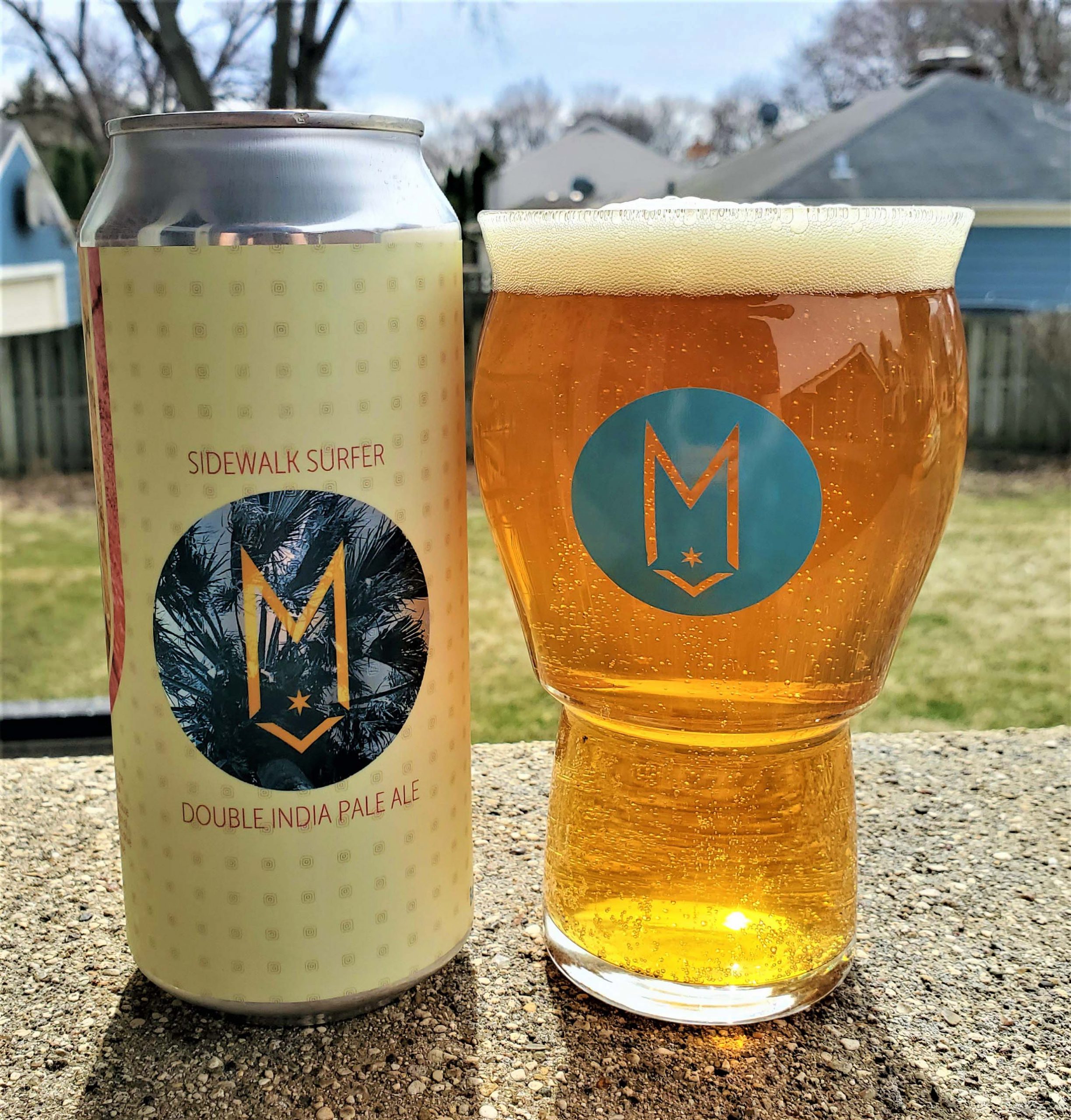 The beer poured a bright and clear copper color and was almost completely translucent. A thin layer of eggshell white head topped the beer but never reached more than half a finger high.
On the nose, Sidewalk Surfer is packed with notes of hoppy stone fruits and has a bit of sweetness. Leading the way was a huge peach aroma with some apricot and grapefruit underneath.
Starting off each sip is a moderate fizzle of carbonation and a slight hoppy bite. The bitterness hums for a few moments before slowly disappearing. Leading the flavor profile was a massive peach characteristic with the apricot sitting just underneath. There was also a slightly resinous feeling and a grapefruit rind flavor that began to creep forward. Some other tropical flavors began to appear as well. Notes of lemon, tangerine, and papaya add some juiciness to the beer and manage to quell the initial hop bite.
As the sip progresses, the pithy grapefruit brings a bitter twinge forward and a small resinous feeling begins to build. This leads to the back half of the beer being slightly sticky when it finishes. However, the beer is actually better the longer it sits. As the beer warms up the flavors mellow out some and the tangerine and grapefruit begin to appear more and more.
Maplewood continues to show that they can brew every style with finesse and this West Coast DIPA is another example of that.
If you're looking for a throwback IPA, this is the perfect one. It manages to have juicy/tropical flavors while still showing off the hops and not using any additives.
About Maplewood
Maplewood Brewing & Distillery opened in Chicago's Logan Square neighborhood in 2014 under the name Mercenary Brewing. After Odell sent them a cease and desist (because their DIPA is also named mercenary, although spelled Myrcenary), they changed their name to Maplewood – the street they're located on.
Their Charlatan Pale Ale was one of their first brews and remains one of their biggest hits. But, since their inception, they have become well-known for their juicy/hazy IPAs and especially for their Juice Pants and Son of Juice.
However, they also make amazing sours and stouts, with Fat Pug (oatmeal milk stout) and their Cuppa series (Imperial Stouts with additives) being massive hits over the winter months.
Feature image courtesy of Maplewood Brewing & Distilling.
---