No Comments
Maplewood Brewing & Distilling | Festbier & Fest Whiskey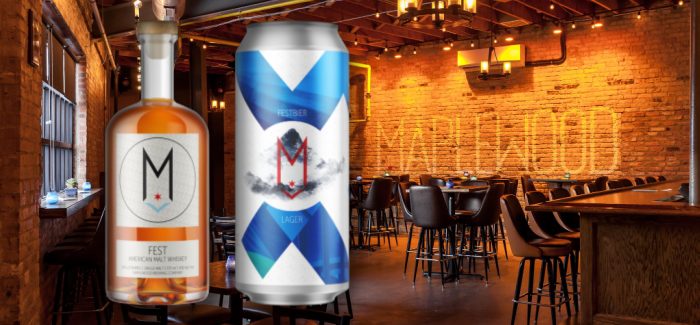 Maplewood Brewing & Distilling in Chicago, IL offered a dual homage to Bavaria this year with Festbier and Fest Whiskey, demonstrating its prowess in both realms of the imbibe world. Though Maplewood may have added distilling to its repertoire after opening its lauded brewery, creating spirits has always been part of the plan. Indeed, in 2016, Ari Megalis, co-founder and distiller, commented to PorchDrinking.com: "When we started, we almost considered only distilling, but it obviously takes some time before you can get your product on the market. But we love beer, and we ended up doing that, too. It worked out great because now we can do a lot of things with it."
One of the things Maplewood can do is develop beer-inspired spirits, such as its medal-winning Fat Pug American Malt Whiskey, inspired by the grain bill of the brewery's popular Fat Pug Oatmeal Stout. (Speaking of which, October 26 is Maplewood Pug Day at Chicago's Park & Field.) Maplewood's latest beer-related whiskey is Fest Whiskey, which complemented the 2020 Festbier release. Similar to the relationship between the two Pugs, the Fest Bier and Whiskey share the same grain bill.
Note: If you can't find either the beer or whiskey, don't fret. Maplewood is a well-renowned brewery with a host of options and can boast of several award-winning spirits. One can also drink cocktails at its quaint Maplewood Lounge taproom (almost literally a corner bar). Think of this review as an introduction into what Maplewood creates.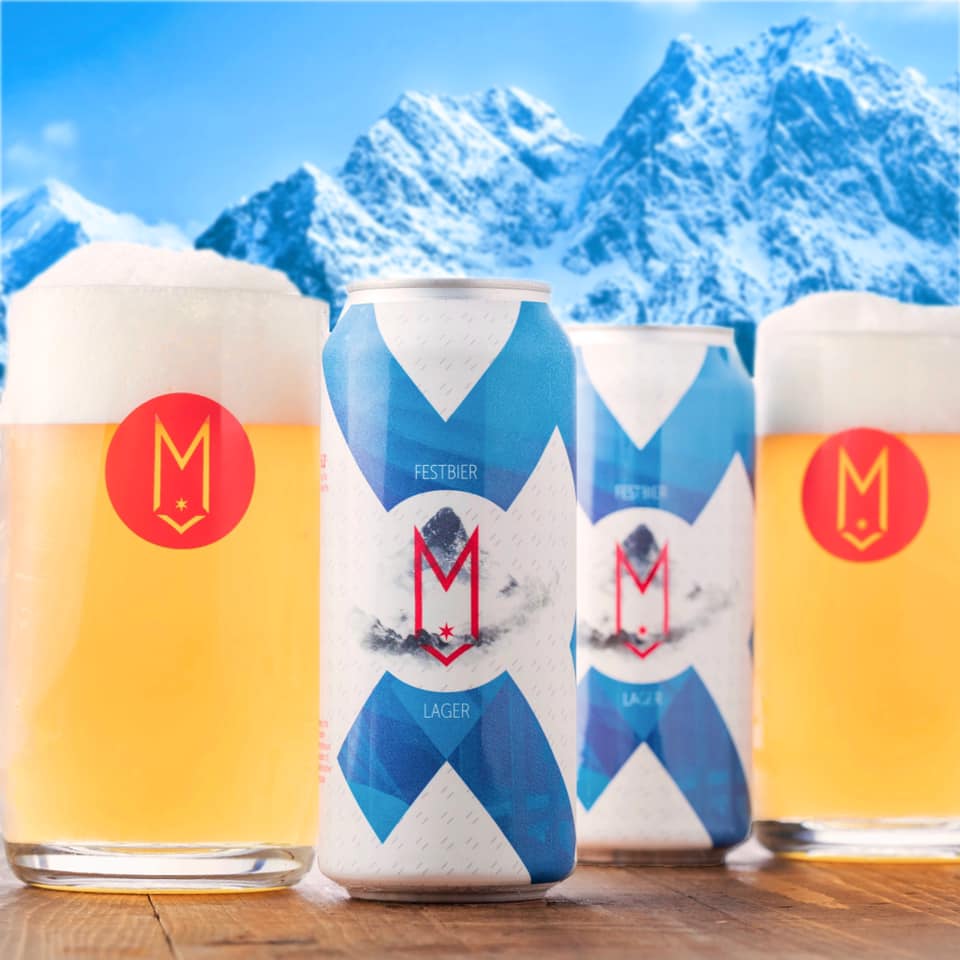 Maplewood Festbier | 4.5% ABV
While the bready and spiced amber-colored Märzen serves as the traditional celebration beer of the famous Bavarian festival and remains a staple at American Oktoberfest-style celebrations, the golden Festbier has been the only beer served at the fest for the last 50 years.
The brewery's salute to Munich exemplifies Maplewood's knack for drawing upon familiar flavors and then elevating them, demonstrated by its other lager hits — Pulaski "Chicago" Pilsner and its Kellerbier. The punch of malt aroma in the Maplewood Festbier screams "malt-lover's dream." The slight hop presence is not slight in the American sense, where we have all become numb to hop abundance; it's truly a minor, supporting player that's appealing to a city whose corner-tavern legacy was built on malty beers. Heck, it's appealing to anyone who loves malty beer. The Festbier includes that touch of hops along with lovely bready/cracker notes, and the carbonation effectively cuts through the malt sweetness. It's a light-bodied beer perfect for pairing with rich German foods. The final verdict: good luck pouring this in a mug and sipping on it. Forget it. Embrace the mug chug.
Maplewood Fest Whiskey — 2020 American Craft Spirits Awards Silver Medal
As Maplewood describes the whiskey, Fest Whiskey began its lengthy slumber during our annual Festbier brewing season in 2017.  The same bottom fermenting lager yeast and grains inspired by Festbier are used."
This is no gimmick. The Fest Whiskey is a good whiskey. There's a reason it took silver at the 2020 American Craft Spirits Awards. The small-batch, single barrel whiskey emerges from its three-year aging with plenty of flavor. (For the geeks, the barrel used is New American White Oak, light char.) Don't cheat yourself with this whiskey; pour it in a proper whiskey glass (for this writer, the glass was a Denver & Liely Whisky Glass); a shot glass just won't do. The aroma will entice, seduce, draw you into the whiskey. Flavors consist of some typical notes including dried fruit, caramel and a little oak – subtle, but present with every sip. The fruit plays more than the wood in this one, but nothing too sweet. If Goldilocks grew up to drink whiskey…she'd like the balance. One will notice a little cracker or bready notes. Maybe knowing it shares traits with the Oktoberfest brew lends itself to that perceived taste, but the breadiness — perceived or real — is pleasant and serves as a nice touch. The booziness is not harsh or abrasive; it's smooth on the way down and gives a little warmth that's perfect for those chilly autumn nights. There's an elegance to the Fest Whiskey. So, let it sit in the glass a bit. Enjoy it.
Cocktail Question
A natural question when examining any spirits is to ask, "What type of cocktail would one make with it?" Always a tough question, but keep it simple. Fest Whiskey is beautiful on its own, and to overpower it would simply be a sin. A Highball or Whiskey Sour would work well!
Better yet, go with the side-by-side boilermaker. Pour the beer, pour the whiskey, and enjoy — Prost!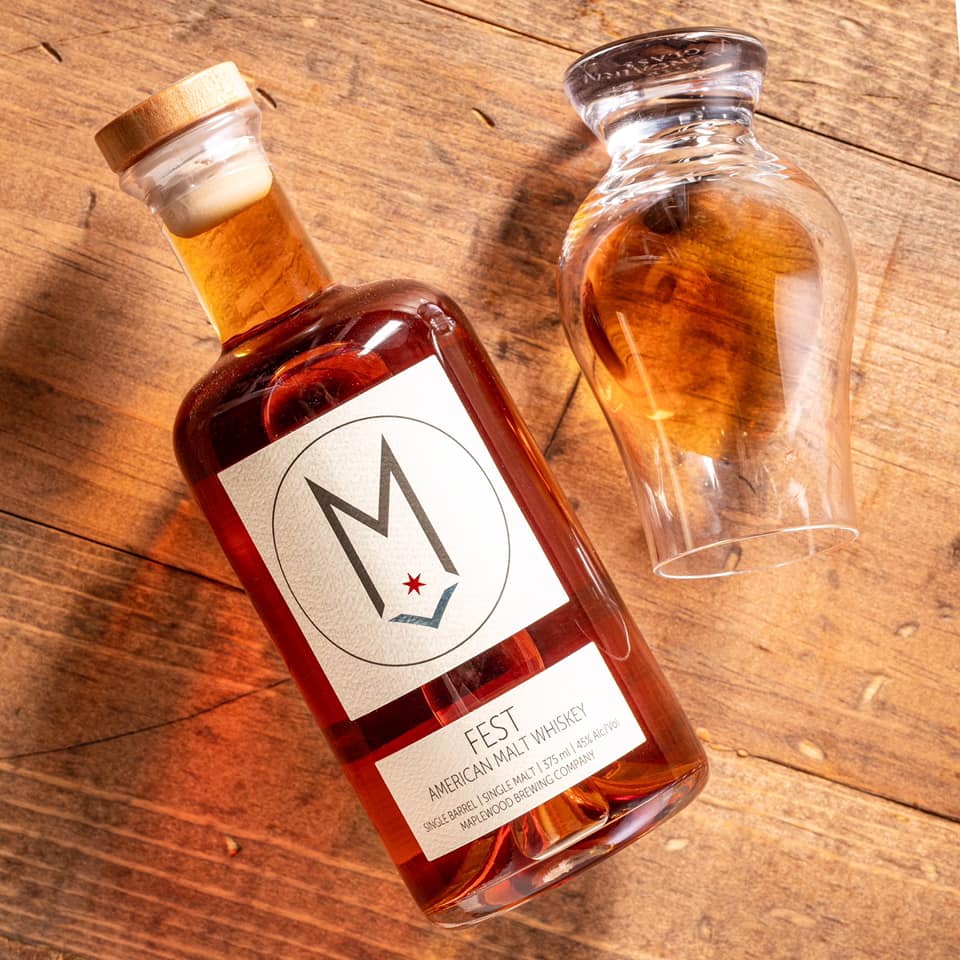 ---