No Comments
First Street Brewing Company | Popular Blonde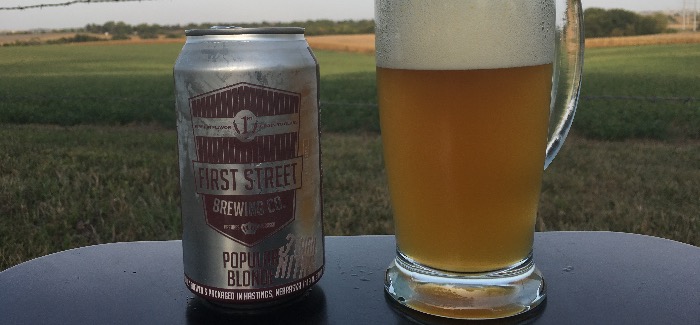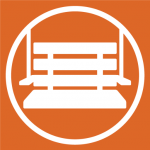 First Street Brewing Company of Hastings, Nebraska opened its doors in 2016. One of their most popular beers is named, rightfully so, "Popular Blonde." Brewer and Owner Nathan wanted to make a beer to be served at his friend's coffee shop. The Art Bar is located a couple blocks from the First Street taproom.
Inspired by one of The Art Bar's coffee blends, Nathan brewed a coffee beer that became so popular, it has been a mainstay in the taproom since 2017.
Unlike most coffee beers that are dark and heavy, Popular Blonde is "an easy-drinking, creamy, blonde ale with a touch of roasted coffee." Pale in color and smooth in taste, this is an accessible coffee beer that is great for year-round enjoyment, ringing in at 5.2% ABV and 26 IBUs.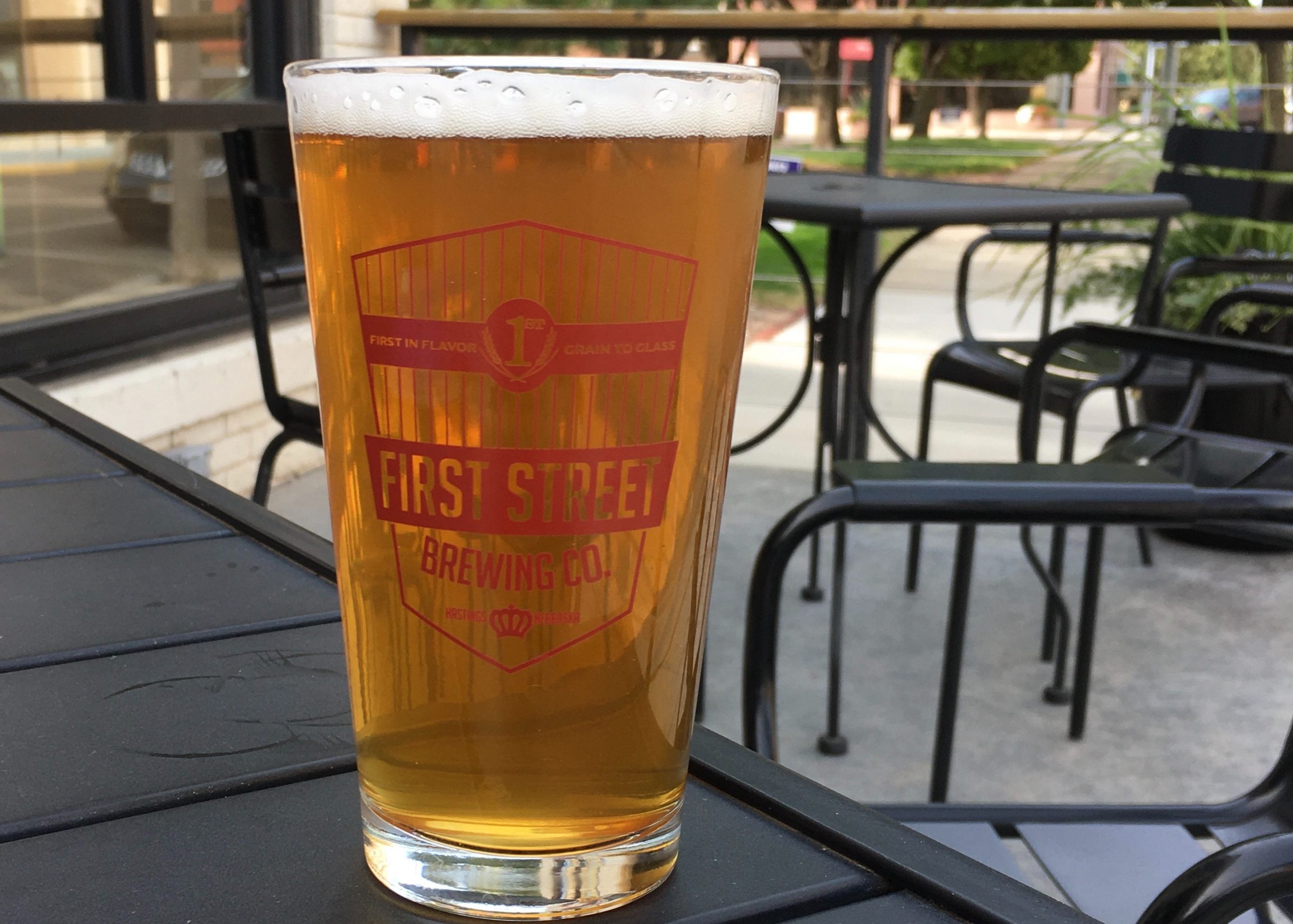 First Street is proud to be the first brewery in Nebraska to offer canned nitro beer.  So you can enjoy Popular Blonde on nitro, in the comfort of your own home. But if you find yourselves in Hastings, stop by the taproom.  It's a cozy spot with large garage doors that open onto the outdoor patio.  Relax and listen to the trains as you sip on some lovely pints.
---