2 Comments
Breaking Down America's Top 50 Largest Breweries By Volume in 2020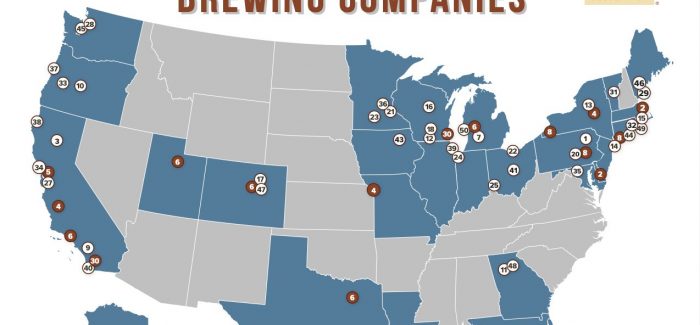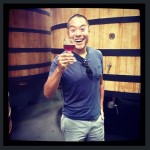 Every year the Brewers Association releases their list of the top 50 breweries by volume based on overall craft beer sales for the previous year.

We took a quick look at last year's list to compare the growth of some of our favorite craft breweries in the country and broke down some of the major changes. As a reminder, the Brewers Association defines craft breweries as having produced less than 6 million barrels of beer each year and being controlled by or having less than 25% ownership by an outside entity that is not itself a craft brewer.
Firstly, due to ownership changes last year, New Belgium no longer falls under the craft designation as they are now owned by Kirin's subsidiary.
Dogfish Head also no longer appears as its own entity after its merger with Boston Beer Company
Because of those two omissions in this year's list, there were several breweries near the top that rose in the rankings last year as compared to 2019 including SweetWater who rose three spots to #11, New Glarus, who is up to 12 from 15, Abita who rose five spots to #19, and Georgetown Brewing who continues their meteoric rise up five spots to #28 following up their momentum from the previous year where they rose eight spots from #33 in 2018.
That said, CANarchy did leapfrog Bell's Brewery by one spot. When considering the amount of volume being cranked out at those top spots, that's a significant shift.
Two significant risers came from Troegs, who rose 7 spots to #20 on the list.
3 Floyds Brewing also rose 7 spots last year to #24 which is interesting for multiple reasons. First, they continued their momentum from the previous year, where they rose eight spots. Secondly, 3 Floyds decided to close their brewpub during the pandemic, choosing to focus solely on distribution, which clearly did well.
Karl Strauss saw the largest ranking decline, dropping from the list completely after last year's #39 ranking.
Meanwhile, rising breweries Brewdog (#41), Toppling Goliath (#43), Fremont (#45), and Creature Comforts (#48) immediately become regional players to watch (if you weren't already watching) after their debuts on the list.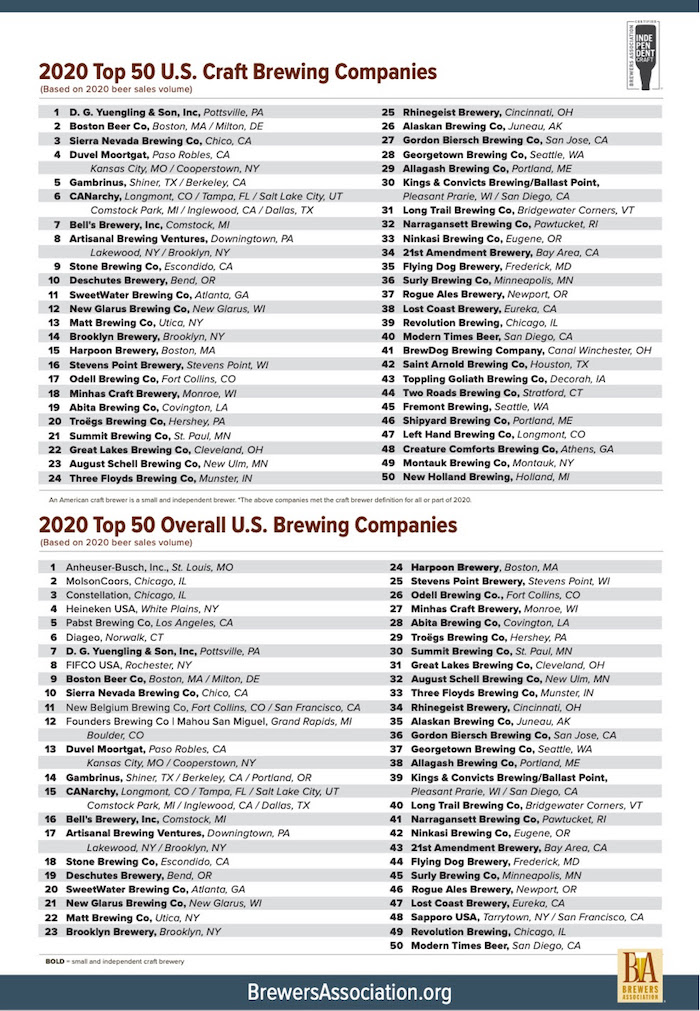 ---