No Comments
Ultimate 6er | Top Chef Winners & Beer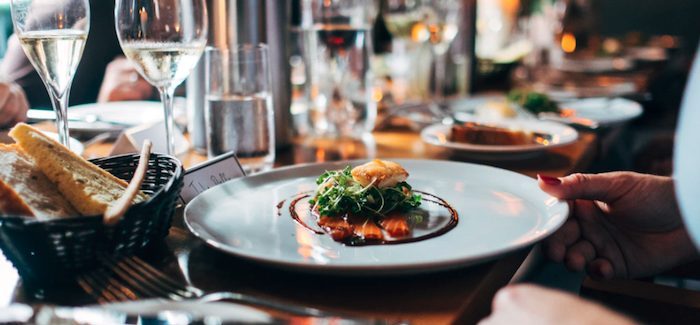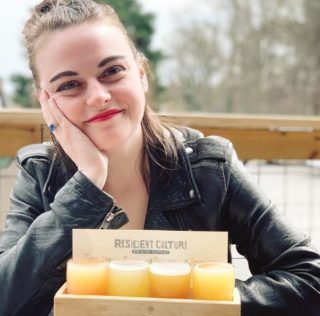 In honor of the Top Chef Season 18 premiere tomorrow, I thought I'd pair my top six winners with some craft beer. While always a fan of Top Chef, it has grown into a bit of an obsession during quarantine. Picking six winners of seventeen was hard enough, so other contestants are not included in the sixer, mainly because there would be no way to choose. If you love food and haven't watched Top Chef, start watching now instead of reading this article because there are definitely spoilers (even if the spoilers are between one to thirteen years old).
Stephanie Izard
Paired with: Haymarket Brewing | Don't Stop the Presses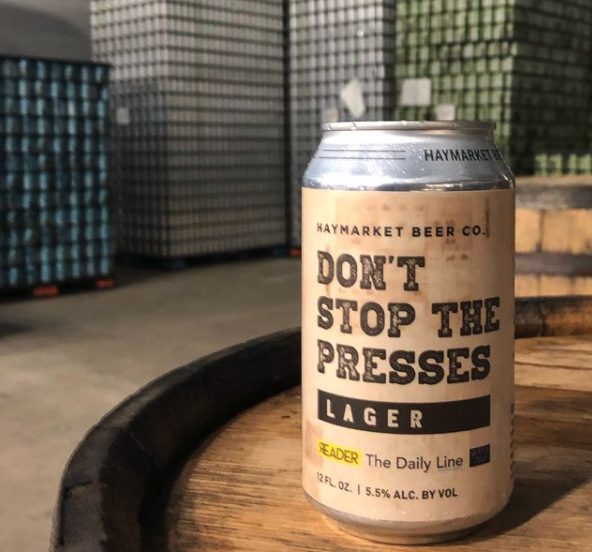 Stats: 5.5% ABV, no goats were harmed in the making of this beer
A household name in Chicago, Stephanie Izard won the fourth season of Top Chef and has not stopped building her Goat empire since. From the Michelin-starred Girl & The Goat to the delicious and kitschy Little Goat, her restaurants are required when visiting the Windy City. Across the street from Girl & The Goat is Haymarket Brewing, the perfect spot to pick up a beer while waiting for your reservation. Don't Stop the Presses is a Dry-Hopped Lager that raises money for local news outlets like Chicago Reader, and is quintessentially Chicago, just like Izard.
---
Richard Blais
View this post on Instagram
Stats: 7.5% ABV, do not put in liquid nitrogen
Richard Blais, the winner of Top Chef All-Stars Season 8, is essentially a scientist where his experiments are actually gourmet food. Paired with his love of liquid nitrogen is 4-Hop Theorem, a Double IPA from Histrionic Brewlab, a new Chicago brewery that is located within Pilot Project, a brewery incubator in Logan Square. With lots of flavors and hops, this beer is very reminiscent of Blais' early plating which involved as many ingredients as possible.
---
Kristen Kish
Paired with: WeldWerks Brewery | It's a Unicorn Thing
View this post on Instagram
Stats: 8.6% ABV, found at any Last Chance Kitchen station
Kristen Kish, the season ten winner and second female to win the title, was a bit of a unicorn in the kitchen. For someone who came in as a sous chef (for non-Top Chef nerds, most chefs that do well on the show are at least the executive chef of their kitchen), she shined throughout, winning four of nine elimination challenges before unjustly packing her knives after Restaurant Wars. Fortunately, Kish made her way back in through Last Chance Kitchen and the rest was history. It's a Unicorn Thing is a Double New England IPA that is full of flavor but focuses on the ingredients, much like Kish does throughout her season of Top Chef.
---
Brooke Williamson
View this post on Instagram
Stats: 6% ABV, pairs well with two finale visits
After losing in the season ten finale against Kish, Brooke Williamson redeemed herself and won season 14 in Charleston, South Carolina. As an LA chef who competed in Seattle and Charleston, it was fitting to have her beer be Coastal Sunshine from Humble Forager. There are many versions of Coastal Sunshine, but version twelve is one of the most unique with flavors of key lime, pink grapefruit, cara cara orange and more. Williamson cooks with fresh ingredients, always inspired by what is in season around her.
---
Joe Flamm
View this post on Instagram
Stats: 6.2% ABV, do not try to feed to a bear
We love a Chicago Southsider in this house. After winning season 15 of Top Chef, Joe Flamm continued to executive chef at Spiaggia until leaving to open up RoseMary, a soon to be open restaurant in the acclaimed West Loop area. It seemed fitting that he would be paired with a classic beer from Whiner Beer Co, as their brewery is near the Beverly, Chicago area, where Flamm is from. Bubble Tub is a Kettle-Soured Saison with watermelons and is the perfect pairing to Midwest cookouts.
---
Melissa King
View this post on Instagram
Stats: 12% ABV, might also cause Dario Cecchini to start crying
Essentially mowing over their competition throughout the entire season, Melissa King won the latest season of Top Chef, All Stars Season 17. In the finale, she made a milk tea tiramisu in the hopes of marrying Chinese and Italian cuisine, so the Pressed Tiramisu from Phase Three Brewing was the obvious choice. An Imperial Porter with Tugboat Coffee, the flavors hit you right away and only get better as time goes on, much like King's food (or at least I assume based on watching the show).
* * * * *
Pick up a six-pack to get ready for the Season 18 premiere, which is in Portland this year. And yes, I am using this as my official platform to get the next season to be in Chicago.
---