No Comments
Ultimate 6er | 2019 Oscars & Beer Pairings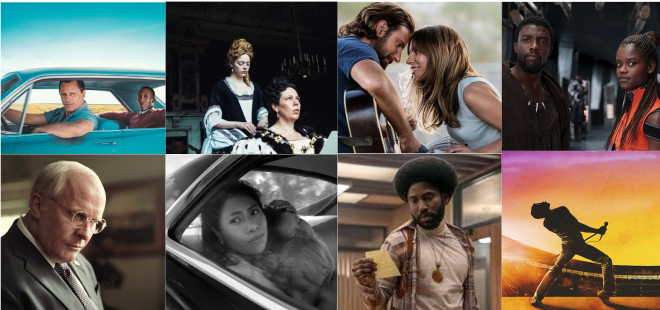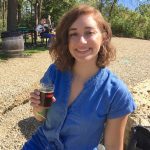 The 2019 Academy Awards will go without a host this year (the first time in 30 years), but that doesn't mean they shall go without beer. As the finest in film-making are popping bottles of Champagne to celebrate their Oscar wins, beer-loving viewers can enjoy these brew pairings fit for this year's Best Picture nominees. Who needs a nervous comedian to tell jokes when you've got a glass of a quality beer to sip?

ROMA
Cervecería Escollo | Pilsner
Mexico City, Mexico | Pilsner | ABV: 5.5%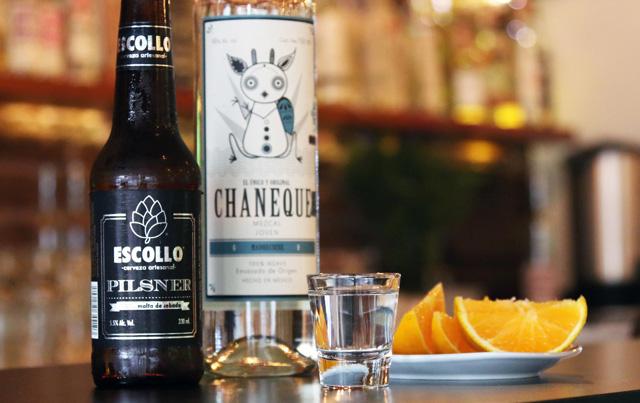 Set in the historic Mexico City neighborhood for which the film is named, Roma is one of the more visually artistic films in this year's Best Picture lineup. The story closely follows Cleo, a live-in maid for a middle-class family. More than a maid, Cleo cares for and comforts the family's four children, and their mother, during the parents' separation. Inspired by Director Alfonso Cuaron's upbringing, Roma moves from family turmoil to tender moments of love in a flowing narrative full of emotion and beautiful cinematography, which does not lack vibrancy for its black and white scenery.
Book-ended by peaceful scenes that depict the quieter moments at the family's home, Roma doesn't overwhelm the viewer with drama, despite the series of events. The film deserves a beer as crisp and gentle as Roma's heartfelt story, like the Pilsner from Cerveceria Escollo, located in Roma Norte, a subset of the greater Roma neighborhood in Mexico City. The clean and refreshing finish of Escollo's Pilsner pairs well with the oceanside scene at Roma's end. Though the film is heavy at times, with a comforting, familiar beer style in hand, its triumphs shine through.
THE FAVOURITE
Hill Farmstead Brewery | Solitude & Society #10
Greensboro, VT | Imperial IPA | ABV: 8%
https://www.instagram.com/p/BtmtrnpFUQn/
What is easily the strangest film of the 2019 nominees is Yorgos Lathimos' The Favourite, also ties for most nominations this year. The Favourite takes the idea of the stuffy, period costume drama and flips it into this audacious dark comedy about decadence in the time of war. In a year defined by phenomenal female performances, Olivia Colman, Emma Stone, and Rachel Weisz lead the front of the pack ranging from fatuous to cunningly conniving. There's a line from this movie that really gave the inspiration for this pairing:
"All I know is, your carriage awaits and my maid is on her way up with something called a pineapple."
I can think of no one better to produce a world-class IPA in the form of Society & Solitude #10 than Hill Farmstead Brewery. This rich, full-bodied Imperial IPA screams pineapple in sweet harmonies and dank depths. Society and Solitude brings you the finest beer that'll court you an audience with the queen. Any beer lesser could result in a pelting of oranges!
GREEN BOOK
Creature Comforts Brewing Co. | Reclaimed Rye
Athens, Georgia | Rye Amber Ale Aged in French Oak | ABV: 5.5%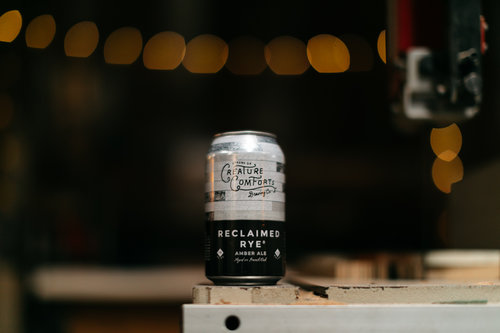 Not your typical Civil Rights Era Oscar nominee, Green Book tells a true story of an unlikely workplace partnership and friendship between Dr. Don Shirley, a renowned African American pianist, and Tony "Lip" Vallelonga, an Italian American bouncer form the Bronx. When Lip takes a job working as Shirley's driver, and effective bodyguard, they build an understanding bond as Shirley's performances move from the Midwest to the Deep South. Green Book uses, at-times, laugh-out-loud comedy, not to belittle the serious social issues and racist interactions depicted, but to show growth in Shirley and Lip's relationship.
Between lovely, sweeping pianos solos and laughable scenes in which Lip attempts to write romantic letters to his wife, this movie is as heartwarming as it gets. Reclaimed Rye, brewed by Athens, GA-based Creature Comforts Brewing Co., matches this warmth with a version of a classic Amber Ale aged in French Oak to give the style a bit more complexity and toasty, vanilla notes. Creature Comforts describes the beer as a "collection of familiar voices singing a new harmony," which really couldn't pair with a musically-charged, comforting tale of friendship much nicer.
A STAR IS BORN + BOHEMIAN RHAPSODY
Mirror Mirror | Deschutes Brewing Company
Bend, OR | English Barleywine | ABV: 11%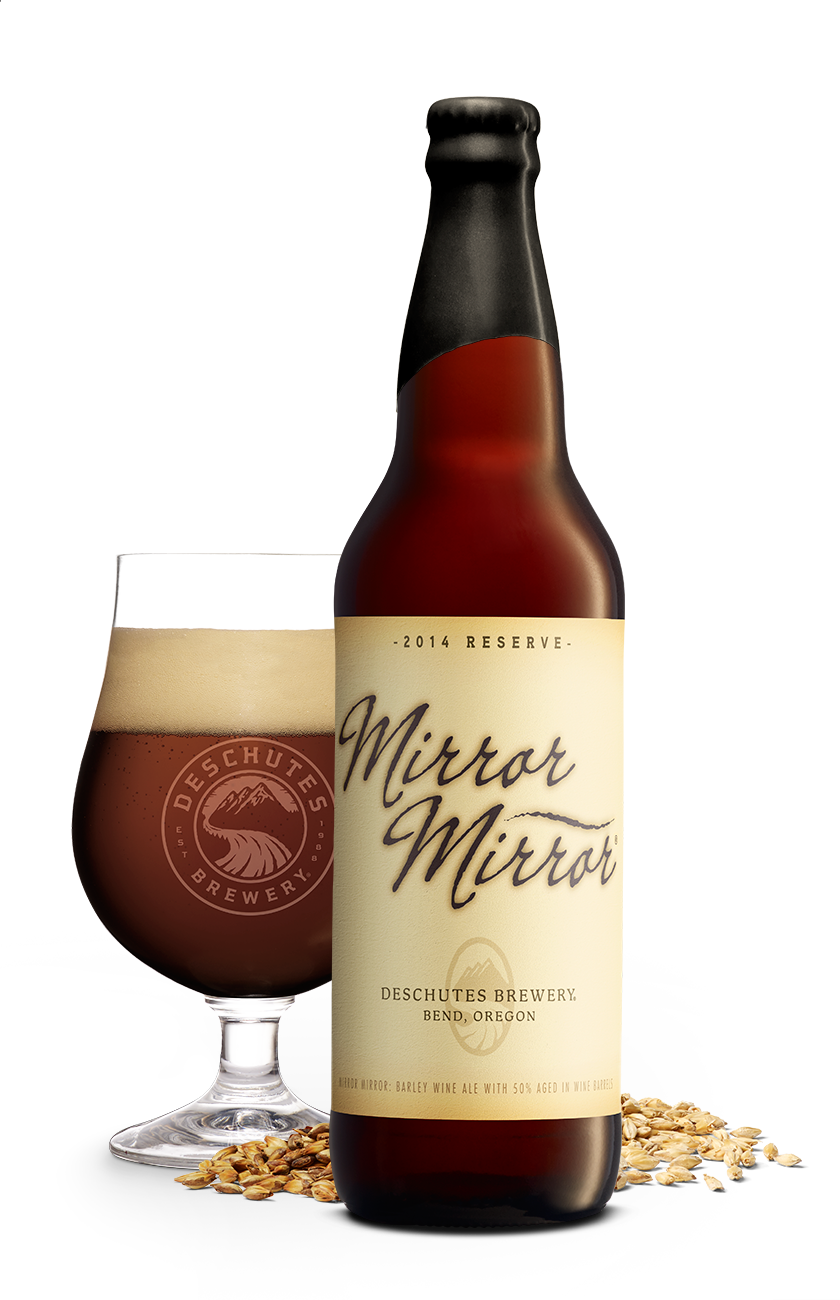 The similarities between A Star is Born and Bohemian Rhapsody can't be ignored, from their incredible success to their larger-than-life stories about musical icons. This is the fourth interpretation of A Star is Born; where Lady Gaga is the titular star brought to the world by director/co-star Bradley Cooper playing soulful bluegrass and pop tunes. Bohemian Rhapsody, of course, recants the story of the band Queen to their glorious Live Aid performance, in which Rami Malek looks to be a shoo-in for Best Actor playing legendary frontman Freddie Mercury.
Lady Gaga credits Freddy Mercury as an inspiration to her stage persona and force of personality. Deschutes Brewing can bring these two powerhouses together through their excellent beer, Mirror Mirror. This English Barleywine is a triumph to the bittersweet, bringing forth notes of caramel, winey raisins and toffee in acrowd-pleasingg package. Transport yourself to a heightened world of musical delight through the Mirror Mirror.
VICE
Sixpoint Brewery | Stun Gun
Brooklyn, NY | Sour IPA | ABV: 6%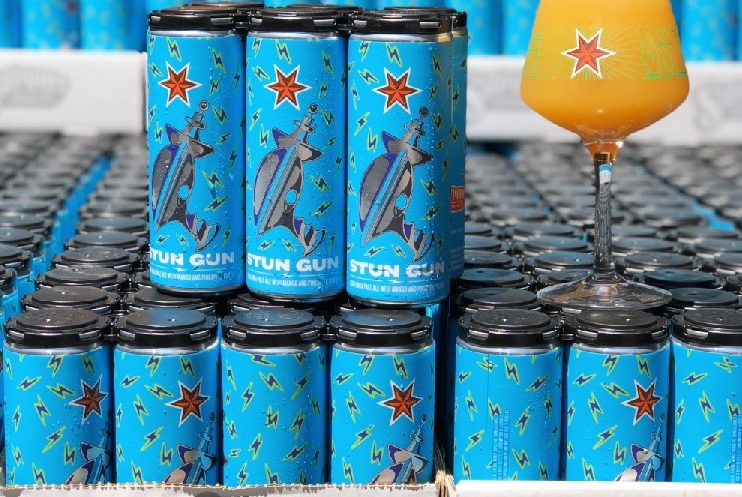 Whether you enjoyed the resolute dark comedy or could do without the film's overt self-awareness, VICE leaves viewers with one taste in their mouths as the credits roll: sour. And like Brooklyn-based Sixpoint Brewery's Stun Gun, a dose of the unexpected is the point. Don't worry, the sour IPA doesn't leave you disgusted, but rather prepares you for a roller coaster of a film and comfort your tastebuds with something bright. Welcoming drinkers with bold mango and pineapple flavors, the Stun Gun finishes with a hoppy burst — few subtle flavors here.
From quick flashes of Mountain Dew commercials and 80s aerobics video to actual footage of bombs being dropped on Middle Eastern cities, VICE doesn't shy away from in-your-face tactics. Especially when it comes to comparing Christian Bale's sinister, calculating Dick Cheney to the current president. The abrupt juxtaposition of rage-inducing imagery and Sam Rockwell's laughable George Bush may have you questioning whether or not you should be laughing or crying. It's best to have a strong-willed beer in hand to equip your senses for a strike.
BLACK PANTHER + BLACKKKLANSMAN
Sarkofa Beer Company | Hypebiscus
Washington DC | International IPA | ABV: 6%
https://www.instagram.com/p/BtnkLYghlb5/
2018 was one fantastic year for black cinema. Black Panther isn't just one of the best films in Marvel's Cinematic Universe, but one of the best films this year, that brought a whole new world to theatres. BlackKklansman was a major hit for Spike Lee, who took a fascinating, real-life story about infiltrating the KKK and made it into a deeply affecting sting operation. Both of these films bring stunning political commentary to audiences, one through the lens of Afro-futurism and the latter with biting satire.
HYPEbiscus is made by Sankofa Beer Company, where founders Kofi Enroe and Amado Carsky bring elements of West African brewing to Washington, D.C. This hibiscus pale ale is very pronounced as a tart, floral beer underlined by a bitter, tea-like finish, living up to its hype just like these films. As the heart-shaped herb is used to bring forth change in Black Panther, this beer reminds the world to respect the roots where beer thrived.
---