No Comments
Ultimate 6er | NBA Play-In Tournament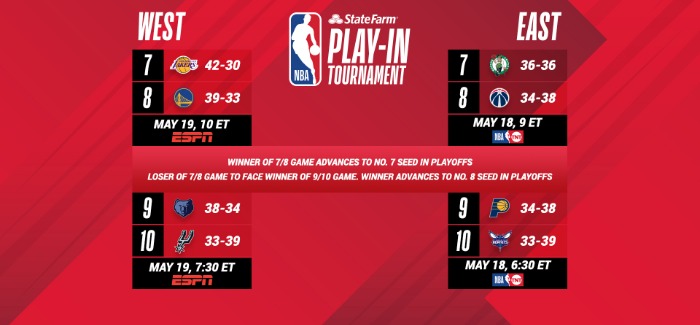 The NBA Play-In Tournament is new this year so it's a perfect time to find a local beer to support your team. Here's a coast-to-coast 6er that covers the teams and matchups for the new kickoff to the NBA Playoffs.

Los Angeles Lakers
View this post on Instagram
With their season altered by injuries to LeBron James and Anthony Davis, the Lakers find themselves in an unexpected position. The fogginess is real, but they're hoping the championship window is still open. Fortunately, they have a wonderful DDH IPA from Torrance that can help them see through the fog.
---
Golden State Warriors
View this post on Instagram
Steph Curry is the face of Bay Area basketball. Quite frankly, when he's playing well, he sparkles. This is far from the best Warriors team he's played on, but this one-game tournament is the perfect chance for him to take over and advance.
---
Memphis Grizzlies v. San Antonio Spurs
View this post on Instagram
San Antonio's Weathered Souls Brewing created the Black Is Beautiful initiative last year to try and use beer sales to support foundations addressing police brutality. Memphis had five breweries collaborate on the city's version of the imperial stout. This game may not matter much, but this city-wide collaboration exemplifies the power of one of the most impactful initiatives in the craft beer industry's history.
---
Boston Celtics
View this post on Instagram
The recently released DDH Green Street is a great way for Celtics fans to handle the play-in. Although the basketball team may view Brooklyn as a foe, Trillium looked to Brooklyn-based Other Half to collaborate on this tropical treat.
---
Washington Wizards
View this post on Instagram
The Wizards had a slow start to the season, but they've been rolling for the last two months. Aslin Beer Company's Scandinavian Lager is a great crushable option to see if teams can keep up with the surging Russell Westbrook and Bradley Beal.
---
Indiana Pacers v. Charlotte Hornets
View this post on Instagram
Watching this game would make anyone feel like Squidward.
Feature image courtesy of NBA.com and Getty Images.
---