No Comments
Over Yonder Packs Two Anniversaries into One Beer & Music-Filled Weekend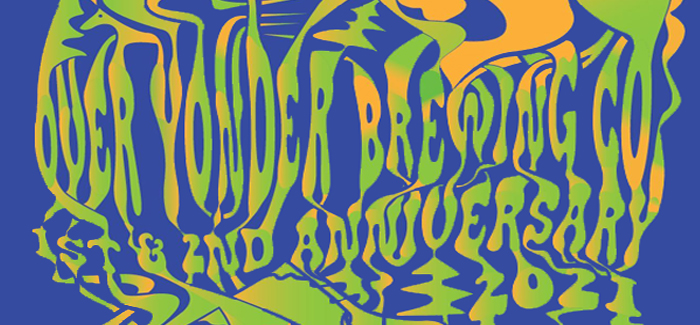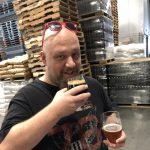 It was just over one year ago that we first met the team at Over Yonder Brewing Co. They were on the verge of celebrating their milestone one-year anniversary.
But there was to be no party. No live music. No guests. At the very beginning of the most restrictive lockdown in Colorado's pandemic plight, OYB was dealt a tough hand for any brewery — let alone a brand-new brewery that was still trying to get its footing.
"The first year of every business is critical in terms of building awareness, getting the business functioning and finding ways to improve the bottom line working towards profitability," Co-Founder Jessica Bilodeaux said in 2020. "These are very hard things for any business with or without a pandemic! Add the layer of COVID-19 and it's completely flipped us upside down. We had to lay off/furlough employees, and we have had to push into distro and delivery way sooner than we ever anticipated — all while still trying to pay the bills and keep the lights on."
A year later, Over Yonder appears to have weathered the storm — a little worse for the wear, but standing proudly as a survivor.
"We were brand new, inexperienced business owners, not even a year old when COVID hit," said Co-Founder/Brewer Jason Bilodeaux. "It's making us stronger, for sure. Having to go through furloughs during the first shutdown was extremely painful. We worked so hard to get the full team back on as soon as we could. We are truly a family here, and we know Over Yonder's heart doesn't beat one day to the next without our dedicated and loyal staff. We love them so much!"
The silver-lined cloud we all get to float on, as we emerge from the pandemic, is the fact that the sweet times in life are never quite as sweet without the bitter — and after a full year of bitter, Over Yonder's 1st & 2nd anniversary will be particularly sweet as the brewery looks to make up for lost time.
Over Yonder Brewing's 1st/2nd Anniversary Party, 5/21 – 5/23
Over Yonder will be releasing beers throughout the weekend and bringing the community together for a cathartic, joyous, music-filled festival. It's more than just fun and beer, though. The anniversary party is a deep breath; a victory march and a celebration of the importance of being together and supporting one another.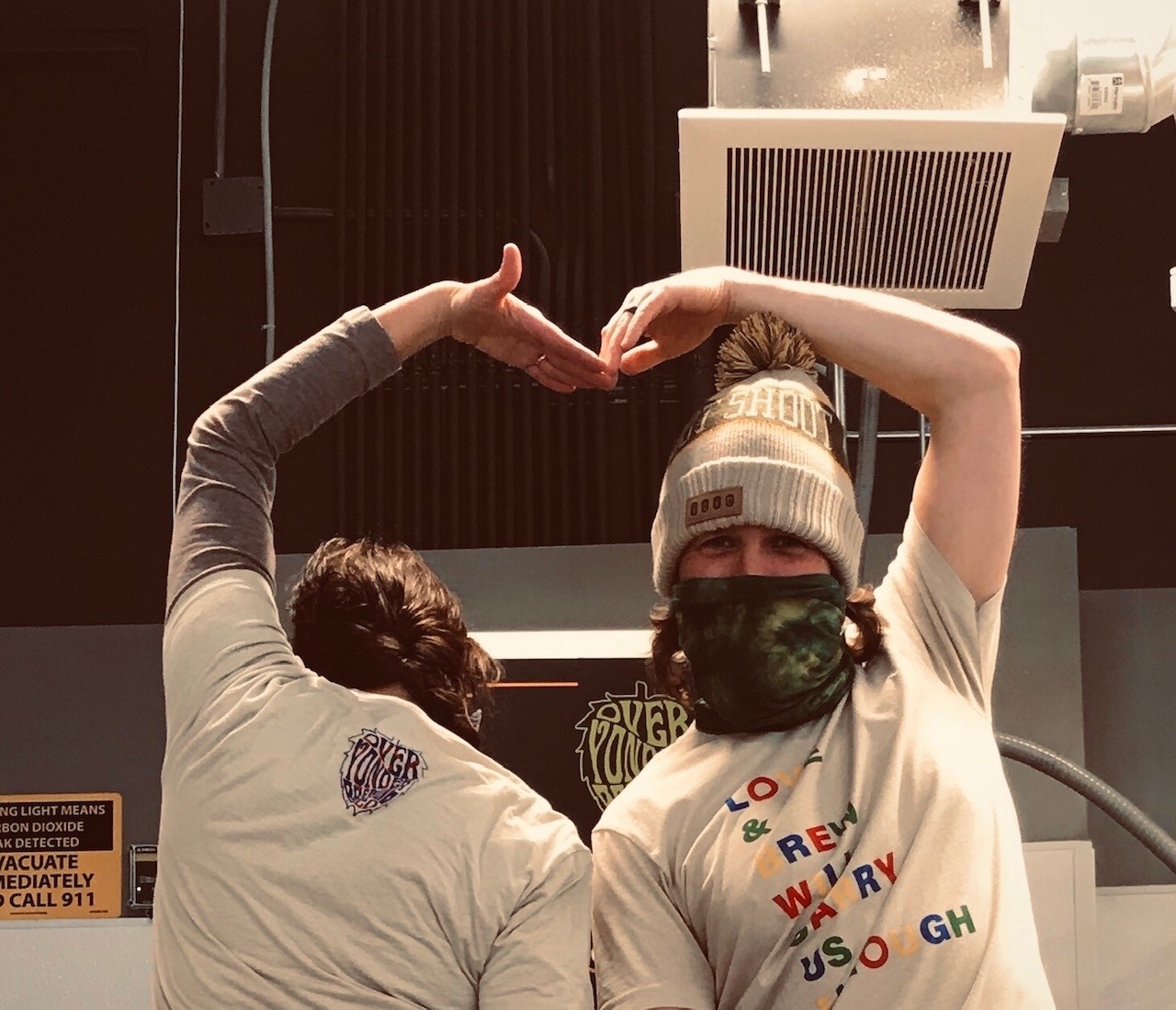 "It is beyond words how thankful we are for our support system: our friends, family and the many new friends we've made over the last two years. We've had amazing support from our loyal patrons through the first and second shutdown — braving freezing temperatures on the patio to enjoy beers — and now here we are at our 1st/2nd anniversary and the pandemic didn't take us down," said Jason.
Beer Releases This Weekend
Over Yonder plans to release beers all throughout the weekend in honor of the occasion, adding some new twists on fan favorites to accompany their core lineup.
Friday
Equipped for Summertime | American Wheat
Dry-hopped with Huell Melon hops to add a touch of strawberry flavor. Super crisp and crushable!
Saturday
Muffin Top | Cream Ale
A seasonal fan favorite — being released a little early this year, but with such a special occasion, why not? Muffin Top is a Cream Ale with two pounds-per-gallon of blueberry purée with vanilla added.
D6 | New England IPA
A rotating-hop New England IPA series that's been brewed this time around with Vic Secret and Cashmere hops. Lots of dankness and tropical notes with this one.
All releases will be available in 16-ounce cans and freshly filled off Over Yonder's new canning line.
Pairing Local Music and Beer
As huge music fans, there's no way Over Yonder would let a weekend like this go without awesome musical accompaniment. An eclectic mix of rock, funk, folk and bluegrass from The Jelly Jars, Gratefully Acoustic, The Stellar Jays, The Angle, Sugar Moon and Burn it Blue will be kicking off Over Yonder's summer of music.
We're all looking forward to seeing live music again this year, and breweries like Over Yonder are providing the best in local music as we start to see venues slowly increase capacity.
Visit OYB's Facebook page for more details on the event and the specific band lineup for each day.
Finding Hope in Troubled Times
"The sweet tastin' good life is so easily found, a way over yonder, that's where I'm bound." The Carole King song that inspired the brewery's name sounds more like a longing than it might have a couple of years ago. But the sweet never tastes as sweet without the bitter, and we're all looking forward to appreciating the sweet times just a bit more.
The pandemic led the team at Over Yonder to seek out distribution options much earlier than they had planned. During that time, they became adept at shifting gears quickly and surrendering to the flow. They've managed to make it through the most difficult time in craft beer history with a new outlook and a slightly modified plan of attack.
Now, with a new canning line setup, the potential of increased-capacity Red Rocks concerts on the horizon, and a return to 100% capacity for Jefferson County businesses, Over Yonder is ready for the rest of 2021 and a return to some version of normal.
"We are truly dedicated to this community, friends and family," Jason says. "We are so thankful for each and every part that puts the big picture together."
Feature image courtesy of Over Yonder Brewing Company.
---
a