No Comments
Event Recap | Odell Small Batch Fest Delivers Big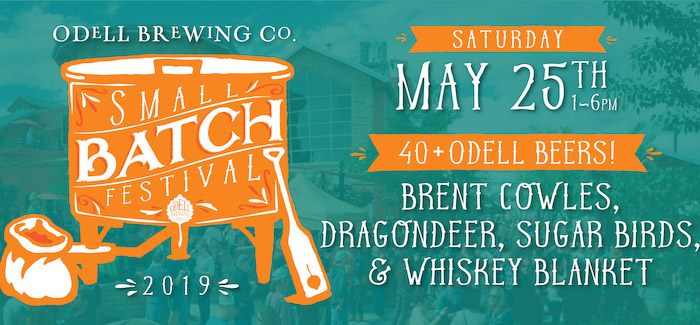 I blame it on my brain. It was a gorgeous, sunny day in Fort Collins, Colorado, as I headed into Odell Brewing Co.'s Small Batch Fest on the brewery's spacious campus May 25. The 15+ bike racks that quickly filled up should have been one clue; the list of more than 40 beers that were being poured should have been another. Yet, as I handed over my ticket and received my globe tasting glass (no shot glasses here) and tokens, part of me was still expecting a "small" festival.
Nope. Small Batch is not small festival. The party was in full swing by 1:30 p.m. with live music alternating on two stages and six different locations pouring Odell's stellar brews. From year-round favorites like 90 Shilling and Easy Street to limited releases like the Hammer Chain (a fresh grind Double IPA to pilot beers and even retired brews like the Green Coyote, a tomatillo sour ale, it was a festival for the senses. The hardest part? Deciding where to start.
Beer flowed from six different spots: The Taproom, Wheelhouse, Draft Trailer, Brewhouse, Draft Truck and Woodside North. Color-coded flags helped thirty patrons navigate: You heard a lot more of "Is this the yellow line?" as opposed to "We're headed for the Draft Trailer." And while there were lines that looked daunting to the uninitiated, they moved quickly. The vibe was friendly and chill—the pros pouring the beers were happy to chat about their recommendations and the inevitable conversations about beers already sampled occurred among patient patrons.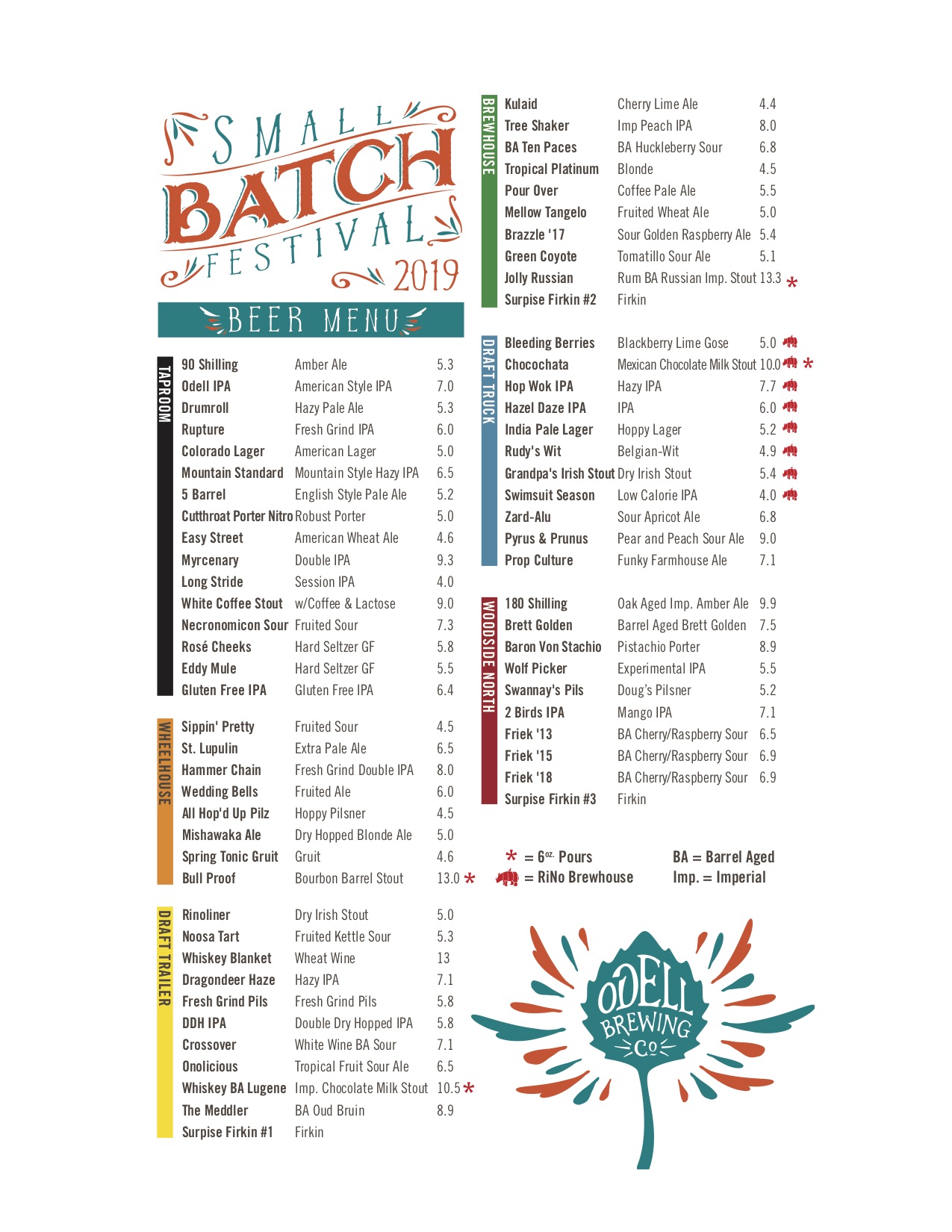 Though we did our best to sample every beer offered, ticking every box was out of our grasp. However, a respectable effort was made. My friend focused on the big and boozy; I leaned into the sour and hoppy. Here are some of the standouts from the day.
Green Coyote | 5.1% ABV
This is Odell's take on a classic German-style Berliner Weisse. It's bright and crisp with a sweet and tangy finish. A tomatillo sour that's since been retired (much to my dismay), this was my first sip of the day and it started things off with a bang. It's a stellar summer sipper; I'm crossing my finger they bring it out of retirement soon.
Crossover | 7.1% ABV
Labeled a "white wine barrel-aged Sour," I wasn't quite sure what to expect from Crossover. However, this beer combines the best of beer and wine in a perfect "crossover." It's dry and slightly effervescent but with a light sourness and a bit of funk. It was so nice I tried it twice—and I'm looking for more.
Hammer Chain | 8% ABV
Odell started its fresh-ground journey with Rupture and Hammer Chain is another offering in this style. Named after the spinning blades of their custom-built machine that pulverizes each whole-flower hop, Hammer Chain is big and juicy and way-too-easy to drink. This was the start of my higher ABV downfall.
The Meddler | 8.9% ABV
A barrel-aged version of Odell's retired Oud Bruin Ale, this was beer had everything that I love about Flemish Sours (the dark, malty sweetness and puckering tartness) but with an aged, rounded finish. Even in the welcome, toasty sunshine it was a wonderfully warming experience.
Of course, these are just a few that stood out for me. The Jolly Russian, a 13.3% rum barrel-aged Russian Imperial Stout got a lot of love (surely not just because of the ABV), as did the flight of Frieks. There were Firkins of special creations, like an Easy Street Cream Ale (not my jam, but my friend liked it) and all sorts of other discoveries.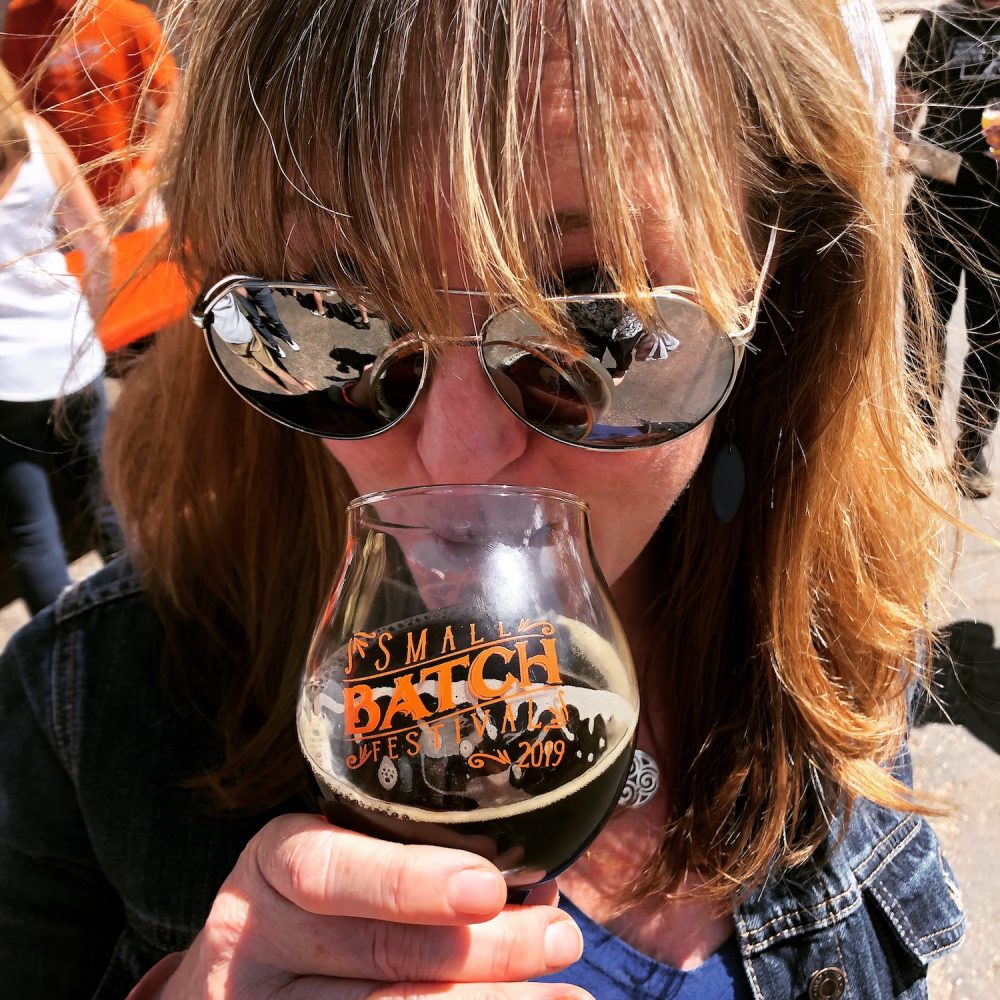 In short, the Small Batch Fest at Odell is an event you should mark on your calendar. The gathering continues to grow but the joys of a smaller festival remain.
If you're not living in Fort Collins, Colorado, you'll want a place to lay your weary head after all those beers. Though there are plenty of options, the Edwards House is a stellar choice. Not only is it located just steps from Old Town (with free parking!), but this swanky B&B has bikes for rent and a hearty breakfast if you're needing fuel the following morning. 
---