#OverYonder Archives – PorchDrinking.com
May 19, 2021 | Seth Garland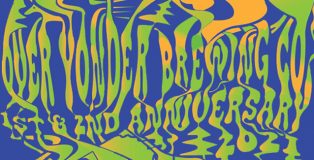 It was just over one year ago that we first met the team at Over Yonder Brewing Co. They were on the verge of celebrating their milestone one-year anniversary.
But there was to be no party. No live music. No guests. At the very beginning of the most restrictive lockdown in Colorado's pandemic plight, OYB was dealt a tough hand for any brewery — let alone a brand-new brewery that was still trying to get its footing.
May 15, 2020 | Seth Garland 1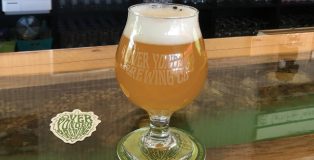 Perched above the Denver metro area at the absolute foot of the Rockies, Golden's Over Yonder Brewing waits with propped-open doors and beers to-go at the ready. Inside, a colorful mural and projector screen (playing a live concert stream) welcome its socially distanced pickup patrons. Upon greeting co-founder and head brewer Jason Bilodeaux, we (OK, I) forget briefly not to shake hands and then we go in for the elbow-five.