No Comments
Ultimate 6er | Buffy The Vampire Slayer Beers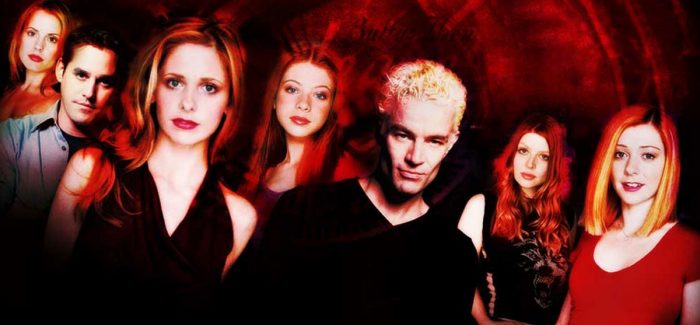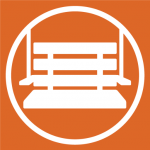 No, it's not the latest show to be resurrected by Netflix or reborn on Hulu. But Buffy the Vampire Slayer, a show that bit the dust 15 years ago, still lives on in our hearts (and our fashion choices—I'm looking at you, red pleather pants). The show ended before the craft beer scene started booming, and much like Buffy herself, I refuse to let injustice linger when there are wrongs to right. I'm giving this show the Ultimate 6er it's always deserved. Come and take a nostalgic journey with me through Sunnydale, California as we pair up the main characters with their perfect beer counterpart.
Xander Harris | Firestone Walker Pivo Pils
Relatable, enjoyable, and refreshing: who doesn't love a pilsner? Sure, they aren't the most refined or technically impressive style of beer. But pilsners are the definition of easy drinking, and Firestone Walker's Pivo Pils elevates the game with dry-hopping to impart a distinctly West Coast vibe into the traditional brew.  There's no better beer to represent Xander Harris, who is blissfully unsophisticated but still appreciated by everyone. Anything fancier would be out of his wheelhouse (after all, the man lived in his parent's basement most of his life) but anything simpler would be a disservice.
Willow Rosenberg | Crooked Stave Wild Sage Mountain Saison
While it was tempting to pick a strawberry ale and pay homage to that creepy warlock Rack, Willow has got to be a sage beer. She's wise, she's clever, and she definitely used the plant in countless spells over the years. Wild Sage Mountain Saison is a funky brew with lemongrass, sage, and a slight bite of Brett. It may not seem like your type at first, but by the end, you'll be totally on board with this quirky yet refined beer. It's a great representation of Willow's delightfully bubbly depth, and it's a refreshing choice when your throat is sore from all that Wiccan chanting. I also firmly believe it pairs best with Firestone Pivo Pils no matter what anyone else says.
Rupert Giles | Trappist Rochefort 10
Let's be real: Giles would never be an American beer. The United States may have his body, but his heart and soul belong to the dusty old tomes of Bodleian Library. (It's in England. I looked it up.) He's a man  who is all about tradition, but he's not afraid to break a few rules either, which makes Trappist Rochefort 10 the perfect fit for him. This quad comes from Rochefort Brewery in Belgium, which has been brewing beer since the 16th century. Now, Giles has a rocky past with monks ever since the whole Glory storyline, but these guys get a pass: Trappist Rochefort 10 is elegant, bold, balanced, and downright remarkable.
Dawn Summers | Ballast Point Habanero Scuplin
Can you think of a more divisive beer than Habanero Sculpin? It's very existence is incredibly contentious: loathed by some, loved by others. Habanero Sculpin, the spicy version of Ballast Point's most popular IPA, makes generous use of peppers along with their familiar hop notes. You might think it's a gamechanger, while other people wish that it had never been invented. This bitter divide also captures Dawn Summers, a late-game addition to the Scooby Gang who has spawned fiery debate over the years. Sure, she was mostly a whiny jumble of tropes—but there's no denying that she had a rabid fanbase. Similarly, Habanero Sculpin tastes like drinking hoppy hot sauce—but hey, some people are into that. Dawn and Habanero Sculpin, will always be the center of hot debates.
Spike | Bourbon Barrel-Aged Arrogant Bastard
I tried to avoid pairings based on names alone, but this one was too perfect to pass up. (Honorary mention: Big Bad Baptist by Epic.) In name, style, and deliciousness, Spike is perfectly represented by Stone's Bourbon Barrel-Aged Arrogant Bastard. It's a boozier, more aggressive, and confident version of the popular strong ale. And that's fitting, because William The Bloody is no average arrogant bastard: he terrorized thousands of people since 1874, wrote terrible poetry, fell for a slayer, saved the world, and looked damn good while doing all of it.
Buffy Summers | Dogfish Head 120 Minute IPA
There's been other versions like it. 60 Minute IPA came first, and for a long time, it did a solid job. 90 Minute IPA is an even more powerful version. But 120 Minute IPA is the all-time powerhouse of the group, just like Buffy Summers is the big sister to all other Slayers before her. Both Buffy and the beer may look blonde and sweet, but they'll kick your ass. At around 18% ABV, 120 Minute IPA is the strongest beer on this list–and that's no accident. Buffy's strength is unrivaled, whether she's battling Mayor Snakemonster on graduation day or sword-fighting her first love all the way to hell. And just like 120 Minute IPA, Buffy has a mix of bitterness and sweet that makes her beloved by her closest friends (and irresistible to certain arrogant bastards).
---