No Comments
Ultimate 6er | Charitable Michigan Breweries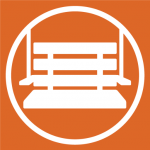 No one can deny that the influx of local breweries throughout the United States has been a major boon for local economies. Breweries drive beer and food tourism, create jobs, and encourage new business opportunities. In fact, this is often a factor for brewers when choosing where to open their business — they want to make the community better. This is even more clear when breweries make philanthropy a priority, no matter how small. This week for the Ultimate 6er, we'll be featuring six charitable Michigan breweries who are doing just that — improving their communities in multiple ways.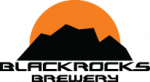 Blackrocks Brewery in Marquette, Michigan is an outdoorsman's brewery. They are active people doing active things no matter the season. From biking and hiking to skiing to fishing, their Instagram is exhausting. To give back, the folks at Black Rocks have invested in trails not only in Marquette but through Michigan's Upper Peninsula. They are the lead sponsor of the Noquemanon Trail Network, a series of interconnected, year-round, non-motorized land and water trails in the central Upper Peninsula. Portions of the proceeds from their 51K IPA goes to the trails, and they have consistently donated approximately $8,000 a year to the building and maintenance of singletrack trails in Marquette. In addition, they throw several events each year, including the Forestville Beer and Music Festival to raise even more money for the trails.
---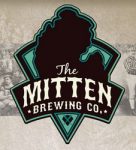 Mitten Brewing Company began their business in 2012 with the hope of giving back. Owners Chris Andrus and Max Trierweiler purposely chose the west side of Grand Rapids for their brewery, thinking it could use a boost. Through their charity, the Mitten Foundation, they have carefully chosen a handful of non-profit partners who they feel will best serve the Grand Rapids area. The criteria for choosing their partners is simple — charities must be local and they must be small enough that a donation will make a considerable difference. Some of these partners include Autism Support of Kent County (ASK), Kids' Food Basket, and the Comprehensive Therapy Center. Through the Mitten Foundation, they have raised more than $200,000 since 2012. Because of their commitment to local fundraising, in 2015 they received West Michigan Chapter of the Association of Fundraising Professional's "President's Award."
---
Brewery Vivant | Sustainability & Community Focused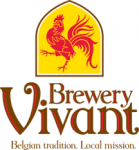 Brewery Vivant, also in Grand Rapids, has put a high priority on sustainability since they opened. They believe in what they call the three pillars of sustainability: environmental integrity, social equity and economic viability, and they are not kidding around. As the first production brewery in the U.S. to receive Leadership in Energy and Environmental Design (LEED) certification in 2012, their transparency is legendary. Each year, the brewery releases a "Beer the Change" report that details their sustainability goals, and they also provide customers with a Carbon Footprint Report for their flagship beer, Farm Hand. All these are released on PDF, by the way, in black.
In addition to their focus on sustainability, they're also as locavore as possible, and strive to continue that trend. In 2017, 75 percent of all purchases, 50 percent of all their food, and 25 percent of beer inputs were from Michigan. They donate one percent of sales to local charity partners, and host "Benefit Nights at the Pub" where a percentage of sales from that night will go to a specific local organization, including the Grand Rapids Red Project and Plainsong Farm.
---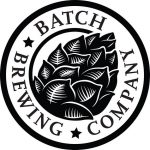 Batch Brewing Company Founder Stephen Roginson founded the Feelgood Tap in 2015 after discovering that despite it's philanthropic core, the Michigan craft brewing industry had no organization to assist in giving back collaboratively. So, he created an organization that would allow breweries to raise funds to support local and regional nonprofilts in Michigan by picking one beer on tap and raising the price by $1. Then, at the end of each month, the extra dollar in sales goes to Feelgood Tap, who passes those funds to multiple charities throughout the state. Batch Brewing goes even further, however. Since the program began there, they donate $2 per pint per month — $1 from customers, $1 from the brewery. In their first year alone, Feelgood Tap raised over $20,000 for charities, including the Multiple Sclerosis Society, chosen particularly for Roginson's mother who was diagnosed with the condition.
---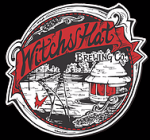 Drinking for charity is pretty well established in the craft beer community, but not all charity festivals are as successful as Witch's Hats' Fury for a Feast. For six years the South Lyon, Michigan brewery has hosted this bourbon barrel beer release, food drive and fundraiser that features live music, 20 barrel-aged beers, food vendors and a charity raffle. This year will also feature a ticketed bottle release for mug club members. The cost of the event is $5 or $3 + two canned food items with food and proceeds go to Blessings in a Backpack South Lyon Chapter and Gleaner's Community Food Bank. Over the last five years, they have raised nearly $40,000 and gathered over 5,000 lbs of food. The 2018 Fury for a Feast will take place on Saturday August 25th from Noon to Midnight in the parking lot of Witch's Hat, 601 S Lafayette, South Lyon, Michigan 48178.
---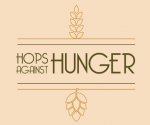 No matter how charitable a brewery tries to be, it can be hard to make a difference. But when breweries get together in the hope for change, it can only lead to good things. In Michigan today, 1.5 million people are going hungry. A group of Michigan breweries saw this and decided to form Hops Against Hunger, a non-profit group that hosts events throughout the state to support Michigan's Feed America food banks. These events range from designating a specific beer where $1 from each pint goes to the charity, pack-the-pub nights where a percentage of beer sales from that night are donated, to September's hunger action month in which $1 per pint promotions are encouraged. Members of Hops Against Hunger include Watermark Brewing Company, Tripelroot, Tri-City Brewing,  Territorial Brewing Company, Pigeon Hill Brewing Company, New Holland Brewing, Hopcat, Greenbush, and more.
---