One Comment
Off Color Brewing | Beer for Dealing with Your Family (Malt Liquor)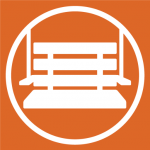 The holidays are among us and there's no better Thanksgiving beer paring than Beer for Dealing with Your Family by Off Color Brewing. Technically, it's not beer; it's malt liquor. However, it's included in the brewery's "beer for" series and plays off of what everyone knows and loves about Off Color. It's complex, well-rounded, multi-dimensional, and high ABV, but without carrying the heat. Additionally, and most importantly (to some), the can art is absolutely incredible.

Inspiration Behind the Beer
The concept for Beer for Dealing with Your Family started as a joke. However, the idea stuck, so the team developed the style and began brainstorming the characters. Off Colors founder's Dave and John, came up with the beer. Dave naming the beer and John choosing the motive and theme of the artwork. With support from the brewery's illustrator, Nikki, and Ben, who runs social media, the set of characters were chosen and the beer was born.
Beer Statistics
Beer for Dealing with Your Family is a 12% ABV malt liquor brewed with pils, vienna and roasted barley malt. It's hopped with nugget and tardif de Bourgogne. "Secret ingredients" include amber candi syrup and sugar. There are notes of fragrant plum and ripe strawberries. You get rose petals on the nose. It finishes with both bread crust and cracked black pepper. Despite the higher alcohol content, the heat is not felt the same way it is in other high gravity beers (or malt liquors).
Food (and other) Recommended Pairings
The obvious pairing with this beer is the traditional thanksgiving meal. Turkey, stuffing, mashed potatoes, mac and cheese, rolls, cranberries, and pumpkin pie. Beyond the food pairings, one of the best parts of Off Color's "beer for" series are the recommended activities. Many beers are paired with sporting events; baseball, golf, and hockey. Other beers within the series are paired with popular foods; pizza, burgers, tacos. If you just want to chill, Beer for Lounging has you covered. This pairing is a bit more on the nose and perfectly seasonal.
Can Art
If you're familiar with Beer for Dealing with your Family, it's likely because you've seen the can art. This artwork, along with all illustrations at Off Color, is by Nikki Jarecki. She is both a high school art teacher and illustrator at Off Color. From the can art to the brewery's merchandise, the illustrations bring the beer and brand to life. In Beer for Dealing with Your Family, the artwork features the brewery's traditional mouse characters depicting famous villains. The mice seated around the table include none other than the wet bandits from Home Alone, Cruella de Vil, the White Witch from Narnia, Ebeneezer Scrooge, Scut Farkus from Christmas Story and a mouse wearing a red hat.
Grateful for Malt Liquor
Ideally, none of the characters from Beer for Dealing with Your Family speak to you. If they do, then there's still time to pickup a 4-pack. If you're not having Thanksgiving with Cruella de Vil or red hat-wearers, it's still a great seasonal offering and addition the the brewery's "beer for" series.
Lastly, if you're in charge of beer for Thanksgiving and show up with a 12% malt liquor that makes a not-so-subtle jab at your family, you're hilarious.
Cheers!
---