No Comments
Ultimate 6er | Must-Try Denver Beers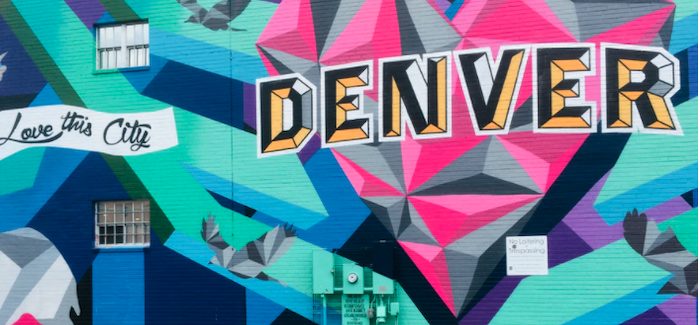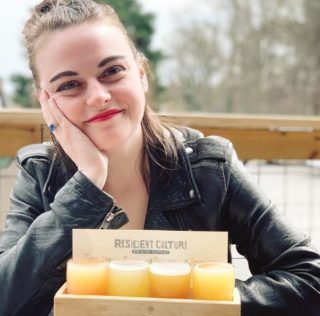 Recently, I was able to leave the Midwest for the first time in 15 months and head on over to Denver. Considering the last time I went, I hit up 11 breweries in two and a half days, I was looking forward to seeing what damage I could do in five and a half. While it was difficult, I whittled six of my favorite beers from six of the breweries I visited during my trip!
View this post on Instagram
Can we take a moment to talk about the color of this beer? It's worth ordering just for that. While I'm pretty indifferent to carrots (despite my terrible eyesight), this beer is delicious. An elderflower dry-hopped Saison fermented with carrot juice, it's a delightful beer that is incredibly unique to Ratio.
---
View this post on Instagram
Stopped by TRVE Brewing after a day of Denver Biscuit Company (please get the fried chicken with pimento cheese and pickles) and the zoo and was not disappointed. This could have just been six beers to try at TRVE Brewing. This particular beer was my favorite, a Golden Sour with ginger, pomelo and black pepper.
---
View this post on Instagram
Prior to the zoo, I stopped by Cerebral Brewing because any brewery that focuses on science is a good brewery in my book. While Vital Linguistics was a close second, the DDH Strange Claw was a stand out. Brewed with Citra and Strata hops with notes of tangerine and melon, it also has a hint of lychee, which is always appreciated.
---
View this post on Instagram
Narrowing down a favorite from Weldwerks was difficult, and the Robo Boogie was right there as well. Space Tunnel is exactly what you want out of a Hazy IPA, just like Weldwerks is exactly what you want out of a brewery. While not in Denver, the 45 minute trip is worth the drive if you have the time to get out to Greeley.
---
View this post on Instagram
Located next to a Shake Shack, which as a Midwesterner I appreciate, Odell has a lot of great beers to try out. The Sippin' Pretty is a Fruited Sour with acai, guava and elderberry that is absolutely delicious. The Himalayan pink sea salt addition is the perfect accent and makes it not too sweet.
---
View this post on Instagram
Our Mutual Friend is the one place that I will never miss when I go to Denver. A great tap list, a cool taproom and barbecue courtesy of Owl Bear BBQ next door makes this place maybe my favorite spot in Denver. Please Forgive This is a Sour IPA with Nelson Sauvin and Amarillo Hop Hash hops and rose above all the other incredible beers had there.
I take pride in my ability to go to a new city and find some great food and beer spots, so narrowing the 70+ beers I tried on this trip (lots of flights and tasters!) was difficult, but I managed. Hire me to plan your next vacation!
---