No Comments
The Pike Brewing Company | Space Needle Golden IPA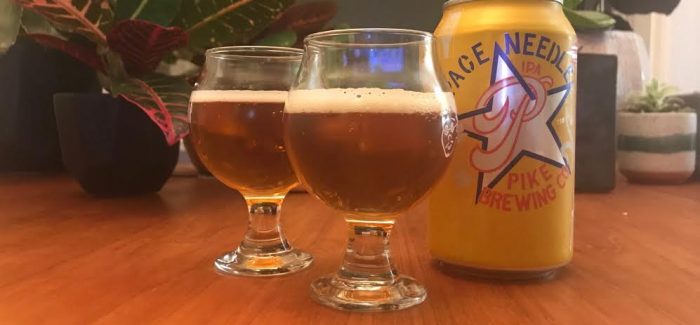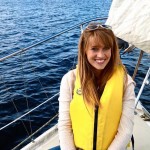 A few weeks ago, on a cloudy Seattle Friday night, dozens of beer fanatics flooded the basement of the Pike Brewing Company in celebration of the establishment's 29th Canniversary. Tucked away from the hustle and bustle of the taproom and restaurant, guests mingled amidst the brewery's fermenters and bottling lines – sipping away on the quintessential Pike brews and slurping down oysters from the Puget Sound.
It was a seemingly effortless party – thanks to the casual atmosphere and the warmth of the Pike staff. That said, at second glance, the get-together skyrocketed from relaxed to immaculate. Pike decorations decked the room floor to ceiling, all snacks paired back to a beer available for guests, cupcakes were frosted with the logos of famous Pike brews, and a local bluegrass musician easily set the mood. The party was, in many ways, an embodiment of what is so special about Pike: They are approachable, unassuming, welcoming – while, at the same time, overflowing with quality and pride.
Another embodiment of these qualities? One of the crowd's favorite brews at this very party – the Space Needle IPA.
The Space Needle IPA has been particularly notable for Pike since the summertime. The beer was integrated with the Space Needle's $100 million renovations earlier in the season – being one of the featured brew's available for guests visiting the observation deck that has sweeping views of the city. It was chosen from over a dozen local brews for this commemorative honor. Moving into September, the Space Needle IPA can and logo got a facelift. A redesign of these elements was released in the middle of the month and was created by none other than co-founder Charles Finkle.
But – of course – the beer is much more than a fancy new package and a nod to, arguably, the most recognizable building in the Seattle skyline.  It's also just a really quality IPA – and, in many ways, a quintessential one as well.
This beer, which pours a transparent sun-kissed gold, is brewed with four varieties of Yakima Valley hops, and then dry-hopped with three others – Summit, Mosaic and Centennial. The results are flavors and aromas one hopes for with an archetypal IPA. Stick your nose in the glass and you'll find pine, citrus, and floral notes. Take a sip or two and admire how those same properties find their way to your tongue.
A hint of pine lingers on the tongue, and in the back of the throat, after you sip this brew down. The taste stays long enough for you to reminisce on the brew, but not too long that you're not eager for another sip. It's a perfect IPA for fall. Pair it with an NFL game day or an after-work happy hour.
This guy sits at a 6.0% ABV with a hearty, but not overwhelming, 59 IBU. Find it in the Pike Brewing taproom year-round – and also in cans around Seattle.
---