No Comments
Editor's Picks | My Favorite Chicago Beers from 2016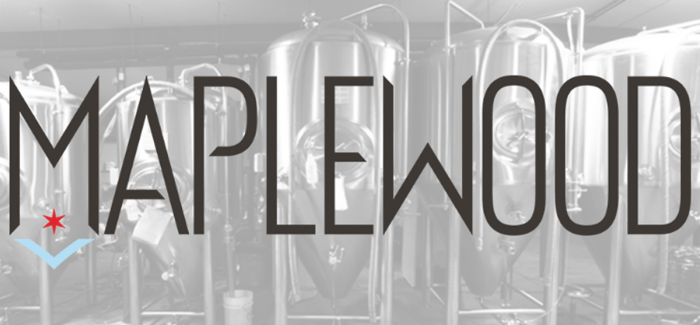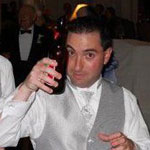 It's hard to believe that we're nearing the end of another year. 2016 was full of highs and lows for Chicago breweries. We saw a bunch of new breweries open up, some close, new beers sending waves throughout the industry and some well-known breweries recall a lot of beer. After all the dust cleared there were some great Chicago beers that came out this year. 
I looked at my favorite Chicago beers from 2015 and not a single beer repeated in 2016. That just shows how much new beer is coming into Chicago and it's a great sign for things to come.
Here were some of my favorite beers from this past year. Agree or disagree? Always feel free to leave a comment at the end of the article.
IPA
https://www.instagram.com/p/BJbgEWgAPDY/?taken-by=chicagobeer
It was quite a 2016 for Maplewood. They won a medal at the Great American Beer Festival and put out one of the most coveted series of IPAs in Chicago. If there was an IPA motto for 2016 it was "Big and Juicy." As awkward as that sounds it's 100% true. The New England-style IPA invaded Chicago and there were no shortages of great IPAs to choose from. Juice Pants kicked off the series that also saw follow-up beers called The Juicining, Return of the Juice, Passion of the Juice and Son of Juice.
The brewery has come a long way from its forced name change in 2015 to today. They've been releasing constantly better beers that people quickly snatch up at stores. I'm looking forward to seeing what Maplewood comes up with in 2017.

Oktoberfest/Marzen
https://www.instagram.com/p/BLKRK51gjTq/?taken-by=chicagobeer
The brewery started out as Atlas Brewing in 2016 and will finish the year with a new name (legal issues), a complete rebrand and a variety of great beers. There are a lot of Oktoberfest beers out there and it's a style that has an interest level for only a couple of months.
For me this year there was no better Oktoberfest beer out there than the one from Burnt City. Perfectly balanced with caramel notes and a great malty/roasty body this beer was perfect for the fall.
Berliner Weisse
https://www.instagram.com/p/BMPyTiJAgzM/?taken-by=chicagobeer
It's safe to say that no one had a better 2016 than Mikerphone. After being named the best new brewery in 2015 by RateBeer, Mikerphone blew up. Whether it was their Special Sauce series or Smells Like Bean Spirit, they could do no wrong. They are also getting ready to open their tap room after renting out space at Une Année.
I got Blue Hast Mich on a whim at a beer store and was blown away by what the beer offered. This isn't just one of my top Berliner Weisses of the year it's one of my top beers I had in general. From the color, to the aroma to the taste this beer was the complete package.
It will be hard for Mikerphone to top 2016 but when their brewery and tap room opens I'm sure we'll see even more great things coming from them.
Stout
https://www.instagram.com/p/BHx2weogPDW/?taken-by=chicagobeer
As we're in the season for big, bold stouts this was probably the hardest category to pick just one beer out of. I'm sure this is the beer people will read about and have some strong opinions. Honorable mentions to BA Malevolence Chocolate Caliente from Spiteful and Goose Island Bourbon County Stout this year but there was something about this year's BA Dino S'mores from Off Color that I couldn't forget. 
Aged in 2-yr Willett Rye barrels, the beer came out incredibly smooth with just a bit of heat on the back end. The flavor is full of cocoa and vanilla that are balanced nicely with the whiskey notes you get from the barrel and underlying flavors of graham and marshmallow.
I can't wait for Off Color to open up their tap room in Lincoln Park. As John Laffler continues to brew outside the box styles of beer, Off Color is definitely a brewery to watch as they are poised to grow rapidly in 2017.
Lager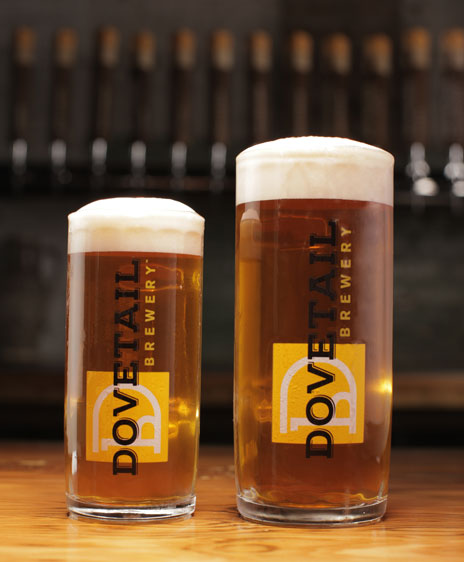 One of the newer breweries to hit the Chicago scene, Dovetail prides itself on European styles of beer so it's no shock that their lager is spectacular. There's nothing fancy about this beer, it's just a good solid lager.
It's a golden, malty lager that is full of flavor and nothing to distract you from the hop and malt flavors it features. If you like classic European beers you should definitely visit Dovetail as they also feature a great Hefeweizen beer and a unique Rauchbier.
Mike Zoller is the Midwest Editor for PorchDrinking.com. Follow him on Instagram: @CHICAGOBEER and PorchDrinking Chicago's Twitter feed for the latest Chicago craft beer news: @PORCHDRINKCHI.
---