No Comments
Brewery Showcase | Maplewood Brewery and Distillery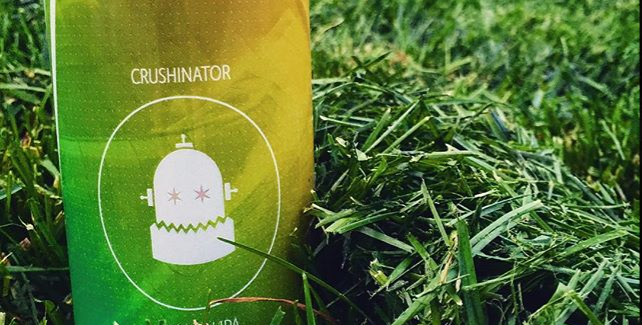 Maplewood Brewery and Distillery, as the name suggests, does more than deliver good beer to Chicagoans; they distill fantastic spirits, too. In fact, they are the only ones in Illinois doing both. Ari Megalis, co-founder and distiller, commented, "When we started, we almost considered only distilling, but it obviously takes some time before you can get your product on the market. But we love beer, and we ended up doing that, too. It worked out great because now we can do a lot of things with it." Paul Megalis, co-founder and "numbers guy," chimed in with one caveat, "We actually have had a problem now that our beer is selling so well, we have to make more to meet the demand. So, it's harder for us to have free tanks so that we can make some whiskey." If you taste Maplewood beer, you know that the beer's popularity won't be going away anytime soon.

Maplewood's desire to provide a multi-dimensional imbibing experience seems fitting. While they are skilled at larger-scale production, the palpable, youthful exuberance shown by the Maplewood staff reminds one of a new homebrewer bursting with excitement. In fact, Maplewood Margarita Gose involves a collaboration with homebrewer Adi Hastings of Omega Yeast Labs. Tasting a sample of the Gose reminded me of what I love about Maplewood; everything emerging from its shiny vats is something you could drink time and time again. The exceedingly complex flavor profiles found in Maplewood beer never overwhelm the palate, even if the beer is full of hops. Balance and "easy drinking" are terms thrown around often these days, but Maplewood is a master of producing a crisp, clean, and fresh beer that make one yearn for another.
Meanwhile, I also enjoyed a sample of the rye whiskey. As a self-proclaimed rye whiskey and rye beer snob — or nerd — all I can say is, "wow." I am impressed! Maplewood ages the rye whiskey in five-gallon oak barrels. The small size allows for a higher whiskey to oak ratio, but smaller barrels are also more practical. Ari explained, "Rye is not easy to make. It gums up; it's slow." As such, producing large quantities of rye would be difficult.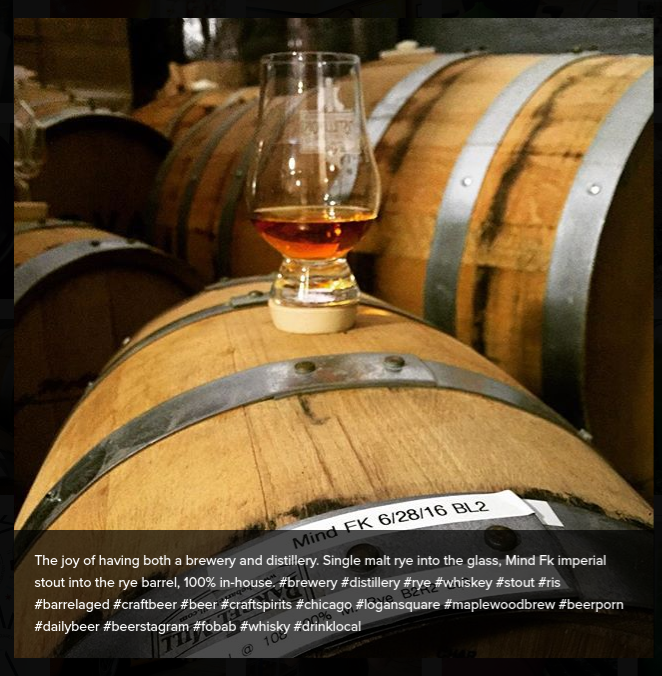 Nevertheless, in November 2016, Maplewood will unveil its first genuine barrel-aged beer at the Festival of Barrel Aged Beer (FoBAB), using its rye barrels to age a Russian Imperial Stout with cacao nibs, white chocolate, black tea, and coconut. Adam Cieslak, co-founder and brewer, exclaimed, "I'm excited about it. We brought the stout to Goose Island's Stout Fest in March, and it turned out really well, so to age it is going to be very cool." Furthermore, when the taproom opens (hopefully in fall, if the red tape can get removed), Maplewood Brewery and Distillery can offer cocktails using the spirits made on site. Cieslak, noted, "We can take a single grain, and it can turn into a beer or a spirit so that we can get pretty creative." And, many of the brewing recipes used at Maplewood also inspire the distillation.
The possibilities are endless for Maplewood, which is good news for all of us. Not only is the Maplewood crew enthusiastic about what they do, they appreciate quality and take their craft seriously. Enthusiasm, dedication, and opportunities for innovation are three ingredients for success, no matter if you are brewing it or distilling it.
---