No Comments
Weathered Souls Brewing Launches Collaborative Black is Beautiful Initiative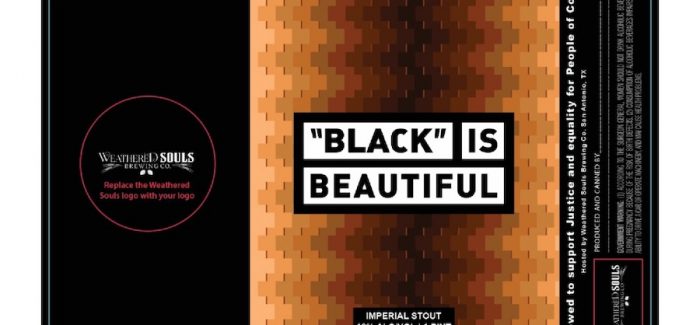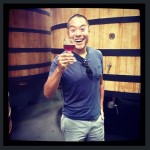 The senseless murder of George Floyd, a 46 year-year-old black man, suffocated under the bended knee of Minneapolis police officer Derek Chauvin on May 25, has ignited political demonstrations, protests, and calls for reform around police brutality across the nation.
As concerned citizens around the country continue to grapple with the feeling of helplessness around how to speak out against these continued acts of racism and injustice, one black-owned brewery in Texas is rallying the craft beer community to take action.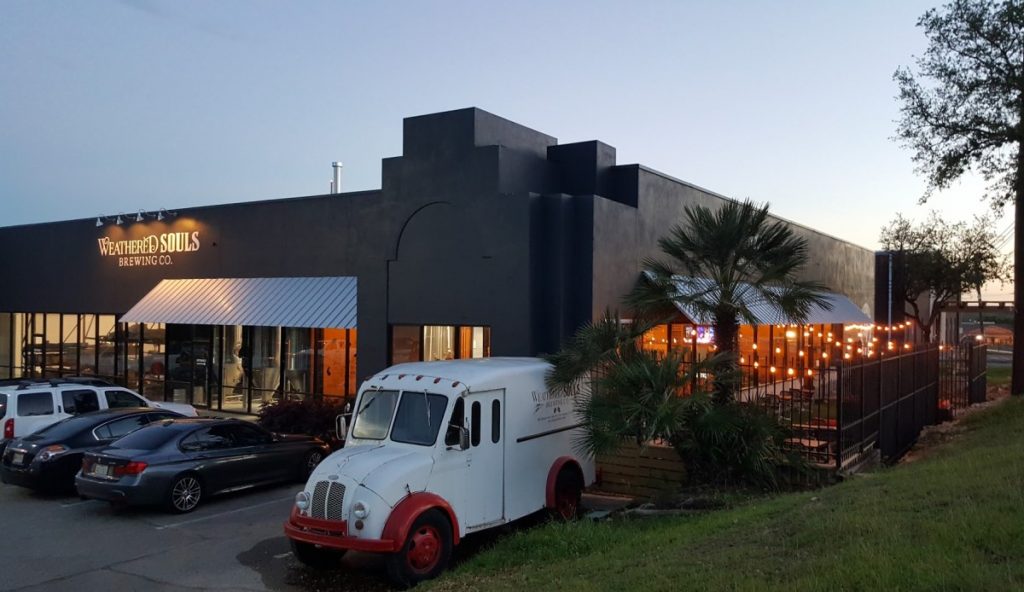 Over the past decade, the explosive rise of craft beer has benefited, among many factors, from local breweries who have more actively become community hubs and gathering places. With such deep roots in their local communities, breweries have increasingly become more proactive in political, social, and community-driven campaigns as seen by Other Half's recent All Together beer, Sierra Nevada's Resilience, and many others like them. Now Weathered Souls Brewing in San Antonio, TX is calling on breweries across the country to join their effort in supporting local foundations that support police brutality reform and legal defenses for those who have been wronged.
Co-Founded by Mike Holt, head brewer Marcus Baskerville, and Daryl Huffman in October 2016, Weathered Souls has garnered national attention over the past four years for their impressive barrel-aging program, adjunct Pastry Stouts, and innovative smoothie-style fruited beers, styles that Baskerville was already experimenting with while he was starting out as a homebrewer. And for more traditional beer drinkers, the brewery also offers local pleasers like their West Coast-style IPA and Dale Shine Mexican-style Lager.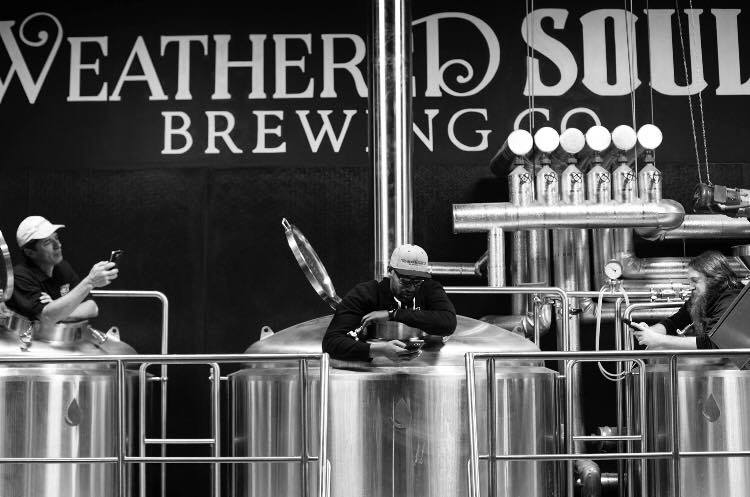 Yesterday, the brewery announced the launch of the "Black" is Beautiful initiative that calls on any willing brewery to participate in brewing their own version of a Stout recipe provided by Weathers Souls. The only provision is that a portion of sales from the beer goes to support foundations that address police brutality reform and legal defenses for those who have been wronged, within the participating brewery's local communities.
Baskerville, who launched the "Black" is Beautiful campaign, noted that this weekend's events, and many more incidents of police brutality before, have hit close to home, as he had previously experienced police abuse growing up. Baskerville recalled taking a friend to the hospital during his youth, when the friend was injured at a party. After the friend received care in the emergency room, Baskerville and another friend were wrongfully detained by police, held overnight without food or water, and not offered an opportunity to contact family or legal defense, before being released in the morning on no charges.
"Years ago I had experienced some police abuse personally, so when this current situation happened, it really hit home for me," said Baskerville. "I was trying to figure out how, as a black business owner, I could get involved, and that's how the Black is Beautiful Initiative came to fruition," Baskerville continued. "What I wanted to do was to bring awareness to the current situation dealing with police brutality, abuse, and equality for people of color."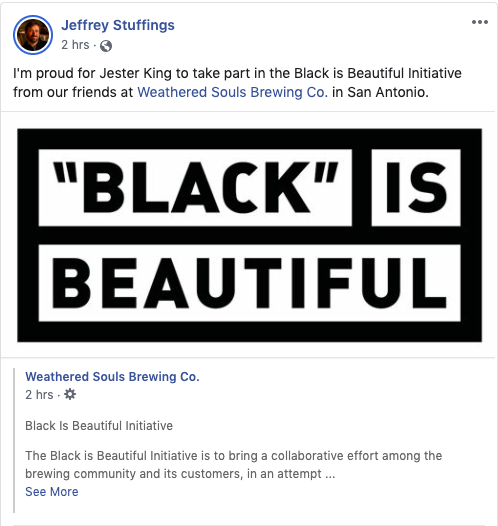 Jester King Brewing became one of the first breweries to announce that they would be joining the Black is Beautiful initiative, because as Baskerville explains, founder Jeffrey Stuffings was one of the driving forces in encouraging him to launch the campaign.
"Jeff is a really good friend. I started going to Jester King a month after I moved to Texas, and as a homebrewer, I used to bring my homebrew for Jeff to try," said Baskerville. Over the years, he and I developed a friendship and he's offered a lot of advice, including leading us in the direction of becoming a brewpub.
"Jeff is the one that challenged me to make this a collaborative effort instead of just brewing a beer to show my support for what's going on," continued Baskerville. "When I was texting Jeff the label, he said no, you should make this a collaboration."
Thus far, Weathered Souls has already received over 60 commitments to participate in the Black is Beautiful initiative, and today, officially launch their website blackisbeautiful.beer to allow breweries to sign up. The collaborative beer recipe is for a moderately high ABV stout to showcase the "different shades of black". Additionally, breweries will be able to download the label designed by KD Designs to customize for their release and have also been offered discounted printing of the label by Creative Mango.
---