No Comments
Restless Moons Brewing Company | Harrisonbürger Pilsner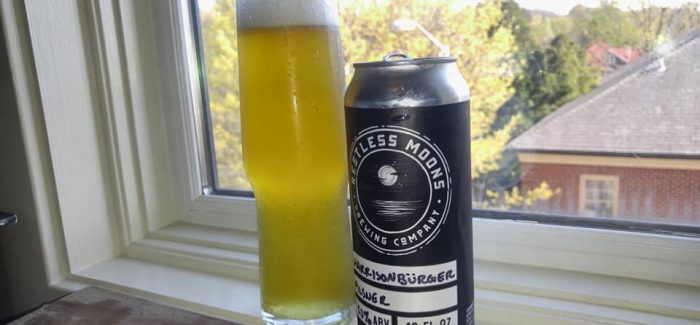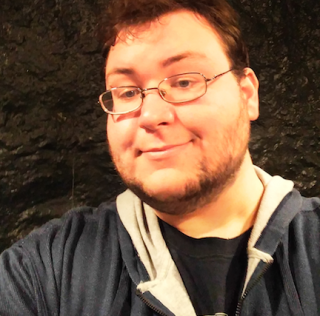 Breweries have taken the initiative to distribute their beer due to the restrictions of COVID-19. In turn, craft beer fans should support as many nearby breweries as possible as they push through uncertain times. Not only are you doing what is right for local businesses but you may discover your new favorite beer from down the block! That's how I came into contact with Restless Moons Brewing Company Harrisonbürger Pilsner.
Restless Moons Brewing was opened by husband-and-wife Jeffery and Brittany Moon in February 2018. Jeffery is known thorough the Harrisonburg beer community for his creative, eclectic tap list. From a blueberry and cream Gose to a lime and coconut IPA, Restless Moons is not afraid to make whatever the five-barrel system can handle. So what has birthed an assuming Pilsner?
Jeremy, a local patron who would visit the brewery every week, humbly requested for the style to be made a few months ago as his birthday falls on that of the establishment's. A Czech Pilsner brewed with Hallertau Mittelfruh hops sounds like nothing to be excited about, however, my interest was piqued knowing how fast it disappeared. The brewery responded immediately by making a double batch of the beer and ordering several pallets of empty cans.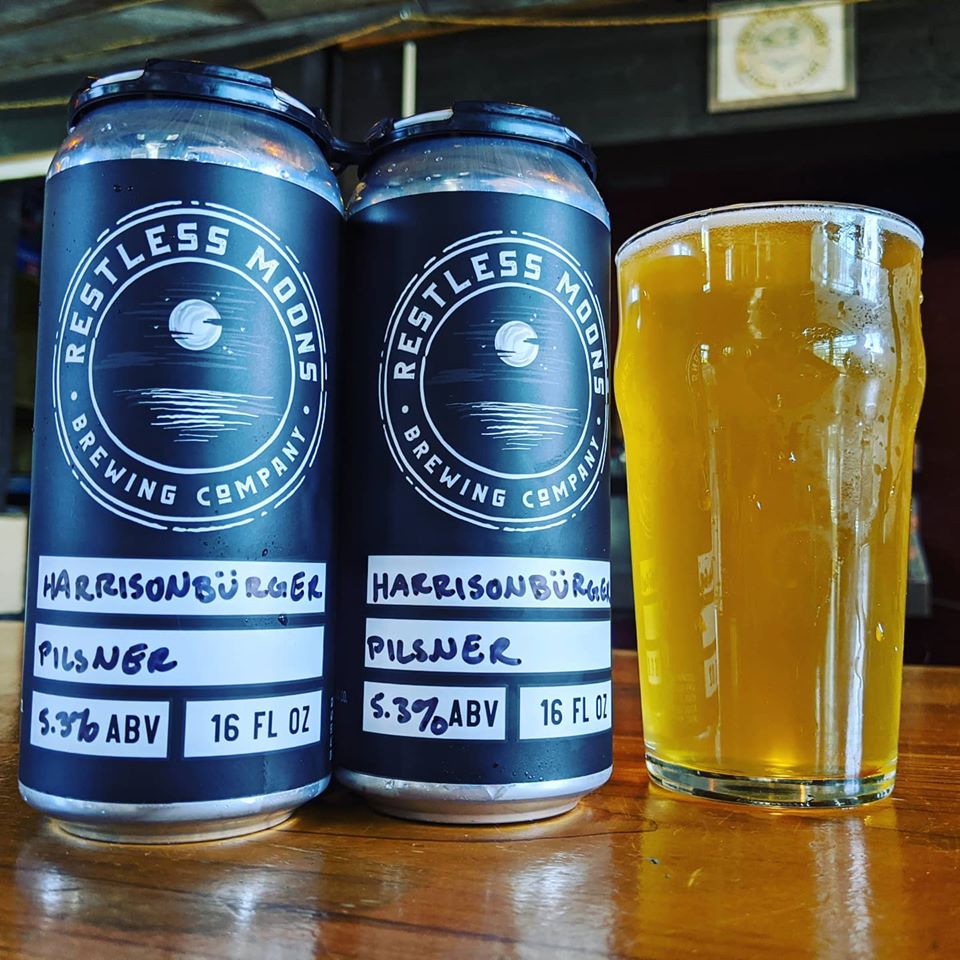 I had not quite noticed the difference in European Pilsners until drinking the Harrisonbürger. The head is bulbous like a meringue-colored crown elevated above a golden throne. There's a distinct roundness in the aroma wafting with notes of bread crust and leafy floral hops. It's inviting you in to take the largest gulp possible.
This beer is extraordinary. The roundness from the smell carries into the body making it one of the easiest beers to ever throw back. The floral, spicy edges of the hops bridges to the mild sweetness of the grains without effort. It doesn't dry out the tongue like other pilsners; rather it calls your taste buds to float endlessly on a lazy river.
The Harrisonbürger Pilsner is exceptionally quenchable. As long as Restless Moons keeps this fresh in the tank then I might become a weekly visitor too!
---