No Comments
Ultimate 6er | Sub-6% ABV Chicago Beers Built for Summer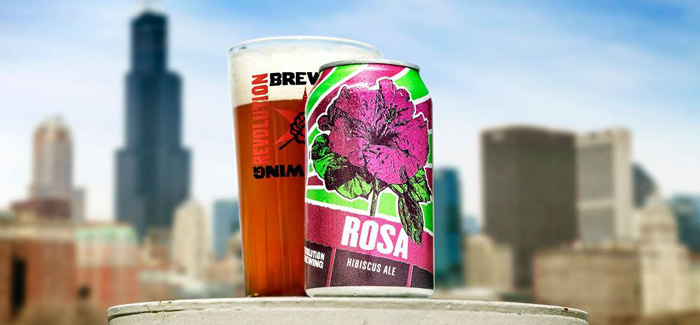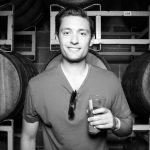 The passing of Memorial Day signals the start of yet another summer and another period of delicious seasonal craft beer offerings. While canned lagers, mostly in the Macro-format, still reign supreme in any cooler or patio session for many, craft breweries across the nation continue to churn out a bevy of light, easy-drinking and flavor-forward sessionable offerings that appeal to any summertime day-drinking session. Chicago's passion for beer is equally matched by its passion to get the most out of the few warm summer months that make the onslaught of freezing temperatures and cold worthwhile. As the city cautiously reopens its parks and outdoor spaces in the coming days, here are six Chicago sippers available in cans that you can comfortably drink from your home or from an appropriate social distance outside on a nice summer's day. 
Crushinator | Maplewood Brewery & Distillery
https://www.instagram.com/p/CAnc5iolu8W/
Style: Session IPA
Stats: 4.5%, available in 4-packs of 16oz cans 
Maplewood has endeared itself to Chicago beer drinkers thanks to the massive flavors they're able to pack into their decadent IPAs and stouts like Son of Juice and Fat Pug respectively. Crushinator is a more dialed-back version of their higher ABV offerings, offering a similar level of hoppy juiciness from a gratuitous amount of Simcoe hops alongside a lighter body and brisk finish. Much like its name invokes, it is easy to take down several of these beers, even in 16oz portions, at a day drinking session while still fulfilling your IPA craving. 
---
Krankshaft | Metropolitan Brewing
https://www.instagram.com/p/CAs38pVD-jB/
Style: Kolsch
Stats: 5%, available in 6-pack and 12-packs of 12oz cans 
Metropolitan's outdoor beer garden on the Chicago river would be an ideal spot to enjoy a few socially-distanced draft beers once city ordinance allows it and people are able to safely return. If you're still hoping to fulfill your craving for authentically made German-style beers that fit any summer activity before then, you're in luck. Amidst shifting business priorities in response to the COVID-19 pandemic, Metropolitan announced the exciting news that several of its beers will be available in cans – including a personal favorite: Krankshaft Kolsch. The Logan Square brewer, once resolute in keeping to draft and bottles, making the shift to cans is a big deal and I look forward to drinking many a can of the easy-drinking Krankshaft while soaking up the sun. 
---
Rosa | Revolution Brewing
https://www.instagram.com/p/CAanbIos3VU/
Style: Golden Ale with hibiscus
Stats: 5.8% ABV, available in 6-packs of 12oz cans 
Back by popular demand, Revolution's beloved hibiscus-forward Ale is back again just in time for summer. The recent announcement of Rosa's return was met by much-cheering from Chicago beer drinkers, familiar with the easy drinking and sweet floral undertones of this delightful Golden Ale. Emblazoned with pink metallic roses, this can will stand out in any cooler or grill table. Just make sure you drink this one slow, as the 5.8% ABV is the highest on this list and not easy to decipher from how smoothly this Ale goes down. 
---
https://www.instagram.com/p/CArOZixBdJT/
Style: Margarita-inspired Gose
Stats: 4.5%, available in 4-packs of 16oz cans 
Off Color makes off-centered beers, so it comes as no surprise that the popular brewing operation would roll out a beer that would taste just as good coming out of a margarita glass as it would be a 16oz can. The Beer For series, which now includes the Arnold Palmer-esque Beer for Golf, has quickly become a top order for many pickup orders and deliveries. The beer makes a promise that it keeps, it tastes just like a bubbly margarita, complete with lime and salt garnish, that pairs perfectly with any Taco Tuesday setup. 
---
https://www.instagram.com/p/B-rvMh_lEAt/
Style: German-style Pilsner
Stats: 5%, available in 6-packs of 12oz cans 
It'd be remiss to not include a light-bodied Pilsner on the list. Thankfully, the Lightning Will Pilsner from West Town's On Tour Brewing is a perfect fit. Made with 95% Pilsner malt and a variety of German hops, this smooth sipper delivers on malty flavor with just the right dosage of hop bitterness to round out the drinking experience. It's a great switch-up beer due to its well-executed simplicity that doesn't overwhelm the senses. It's just easy, day-drinking fun, fit for a Chicago summer. 
---
https://www.instagram.com/p/CAOWbvbljh_/
Style: Hefeweizen *no title needed
Stats: 4.8%, available in 4-packs of 16oz cans 
Delivering the perfect balance of clove and light orange flavor in a well-crafted Hefeweizen is not easy. That's what makes Dovetail's appropriately named offering such a standout. The delivery of light orange and banana notes with a pillowy mouthfeel and light finish is a testament to how honed in the Ravenswood brewer is to making traditional European-style beers that would not feel out of place at any Munich beer garden. Available in 16oz cans, this one is great to drink out of the can, but the real appeal comes from pouring this one out into a glass so you can experience the foamy head that forms afterward. Either way, you won't want to put this Hefeweizen down once you start drinking it, much like any of the beers on this list. 
Feature image courtesy of Revolution Brewing's Facebook.
---