No Comments
Inside the Tank | Crystal Lake Brewing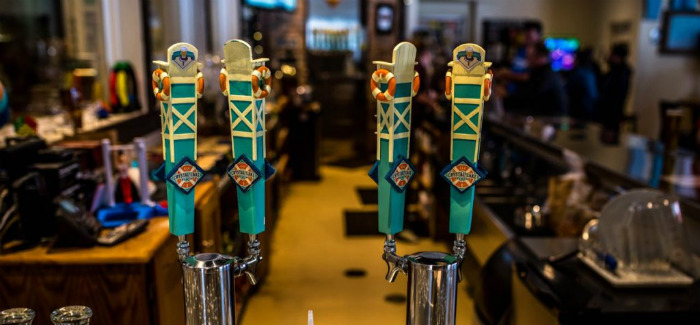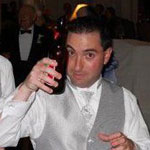 While there are a lot of big name breweries operating inside the city of limits of Chicago today, the surrounding suburbs are producing notable beers that often fly under the radar.
Since 2014, Crystal Lake Brewing has been producing beers that have become a mainstay for McHenry County. In that time, the brewery has begun to make more of a name for itself outside of Crystal Lake, IL.
Brewmaster Ryan Clooney, who also started suburban Emmett's Brewing Company in 1999, has been at the helm of Crystal Lake since it first opened. During that time, he's produced a variety of beers, including one that won a bronze medal at the 2016 World Beer Cup. Clooney's also overseen their barrel program, which can go up against some of the best known barrel-aged beers coming out of Illinois.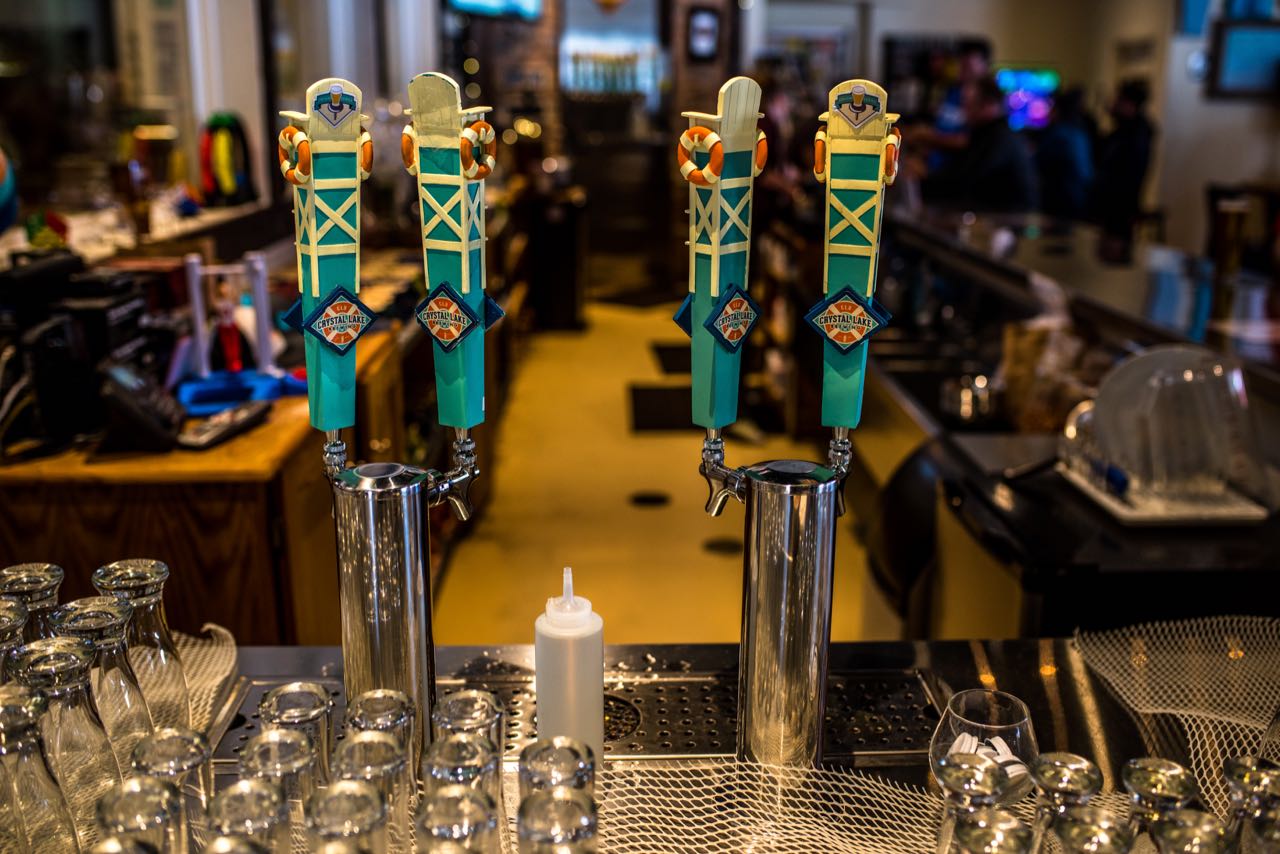 We sat down with Clooney to learn more about his background and how he's watched the brewing scene change over the last two decades.
How did you get into brewing?
It was on a whim. I was a union carpenter back in the day. I read an article in the Chicago Tribune about home brewing, put it in my lunchbox and my wife took it out of my lunch box, and tucked it away somewhere. Then for Christmas that year she got me a home-brew kit. That was in 1994. I brewed my first batch of beer on January 1, 1995. I was obsessed right out of the gate.
The home-brew shop where she got the kit was right down the street from our house so on January 11, 1995, I got a part-time job there. I worked there for a couple of years and went through Seibol while I was there. I was a bad carpenter and I thought I was an OK brewer so I was looking for a way to get out of carpentry.
You opened Emmett's Brewing, your first brewery, in 1999. What was that like?
It was a much different time back then. There were only nine breweries in the area when we opened. There's what, over 200 now, so it was a little different landscape.
What are some things that have changed since you first worked in a brewery in 1999 to today?
There are a lot of things that have changed. We were all trying to make traditional beers back then, barrel-aging was just beginning and there were only nine breweries so we were all very tight. We would get together and hang out. It was like family. I know there's still some of that going on nowadays, but I think it's more sectioned off. It's not nearly the communal feel that it used to be. The sharing of information was a lot freer back then and now it's becoming much more of a business. People are holding things close to their chest and not being as forthcoming with help and aid as it used to be.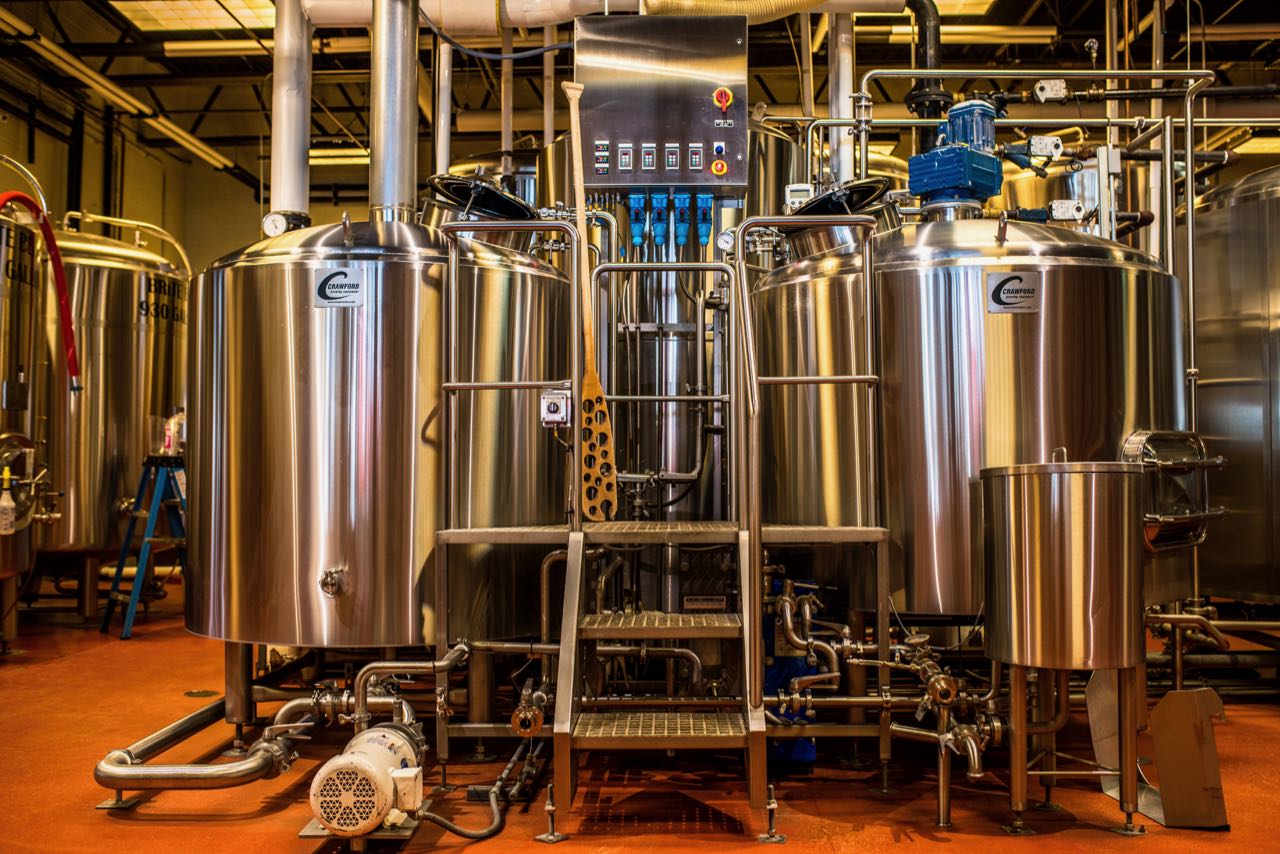 We still stick to that traditional philosophy. We like to make traditional beer that tastes like it's supposed to. We do one-off stuff just to show that we can. But I would say that's a big difference. People are trying to outdo each other with creativity and they're losing sight of delicious beer that made the industry what it is.
Speaking of unique styles, a

re hazy beers are a trend you see continuing?
I don't think it's going to die out. Originally I thought it was. The more and more I see of it and read about it and see people clamoring for it, I think it's a generation of people who don't like bitterness. I don't know if they will morph into liking more bitter beers, but if it's going to diminish or go away I don't see that happening anytime soon. They're going to keep trying to figure things out by making it sweeter or higher in alcohol or juicier.
Is it a good thing though, if it gets people into craft beer?
It is positive in the sense that it's hard to have more than one of those beers and so maybe you will go to have a nice German Kolsch, a Beach Blonde or a High Life and hopefully you'll continue that journey. You love those hazy beers but maybe you'll want to try something else because you can only drink one or two of those at a time and that will help craft beer, which I'm all for.
What's the next trend?
I don't know honestly. It's so smokey out there right now, maybe hazy is the better term, I don't really know. We've been talking about it for years that lagers are making a come back and they are. I hope that we get back to more traditional beers.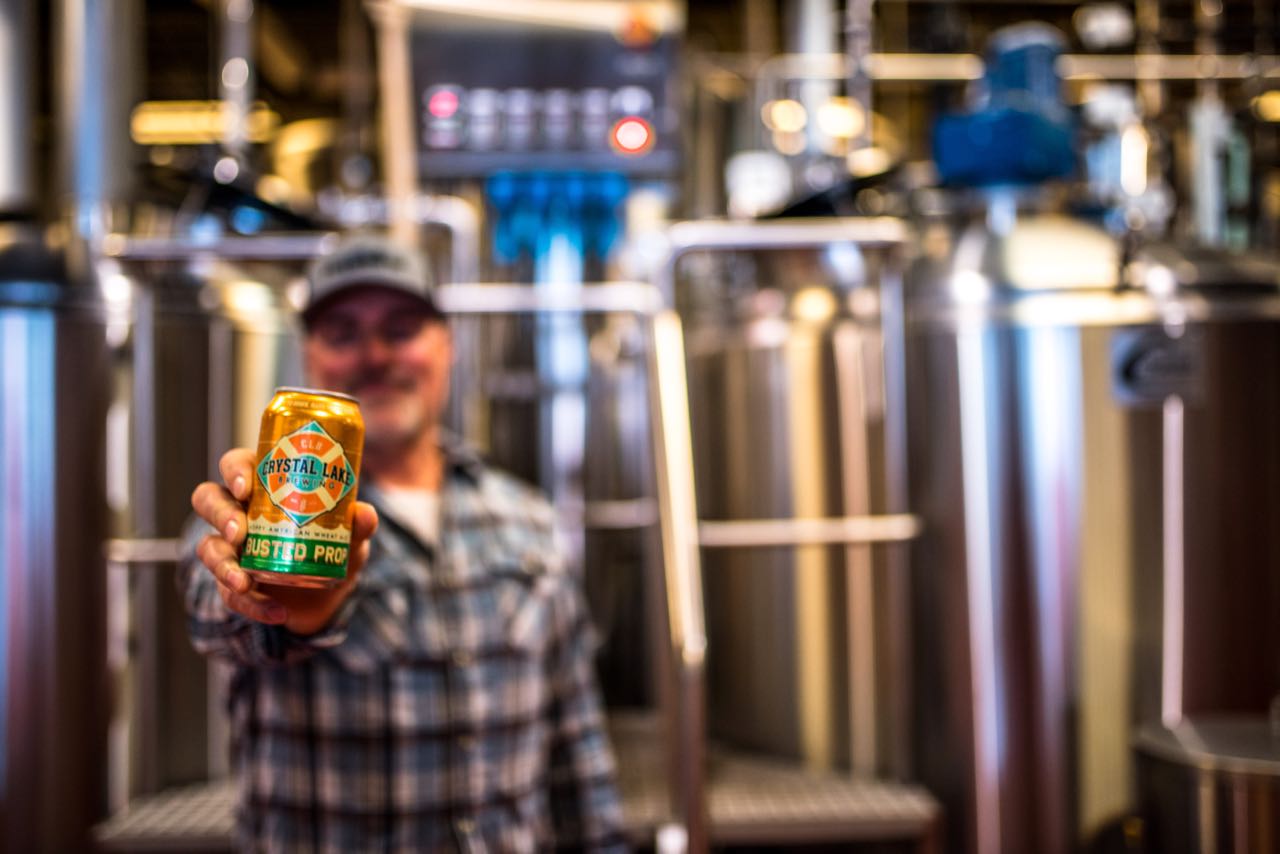 The juicy thing is what it is, it's all the rage, but I think everything is cyclical and I hope we get back to tradition. You have a brewery like New Glarus, if I were dead, I'd roll over in my grave if Dan Carey ever made a hazy IPA. He's selling hundreds of thousands of barrels in Wisconsin only because he makes traditional beers. I think that speaks volumes to what people are willing to drink.
How does Crystal Lake Brewing make a name for itself?
Our plan was always around that five-mile ring around the brewery. We wanted to own our own market and we've really done a great job of that. We are the beer in McHenry County and that's really important to us. That's how we pay our bills that's what lets us do other things and seek out other markets.
With the playing field getting so crowded we have to stick with what we're good at and we're good at making nice clean easy to drink, hard to put down beers and I think that's our motto for a reason. That's what we do and that's what we want people to think of us for. We make big hoppy IPAs and big high alcohol Stouts, but it all comes back to the beer you know and you can grab a 6-pack from Crystal Lake and know what you're getting.
What can pop the craft beer bubble?
Every day, whether it's social media, news, internet, whatever, people are learning more and more about craft beer and becoming more savvy about craft beer. There are a lot of breweries out there that are running and not making good beer. I think that's going to play out. People are getting wiser about that and not willing to support bad beer. Even if they're your hometown brewery, you're only going to support them for so long if they aren't making good beer. You'll start going away from them. I think in that 5-7 year timeline we'll see that happen.
2016 Crystal Lake won a bronze medal for Beach Blonde, your Helles Lager, at the World Beer Cup; what was that like?
It came so far out of left field, I had no idea. We entered the beer and really thought it was a great example of the style, but we were thinking that we were pretty new and had just started making a lager.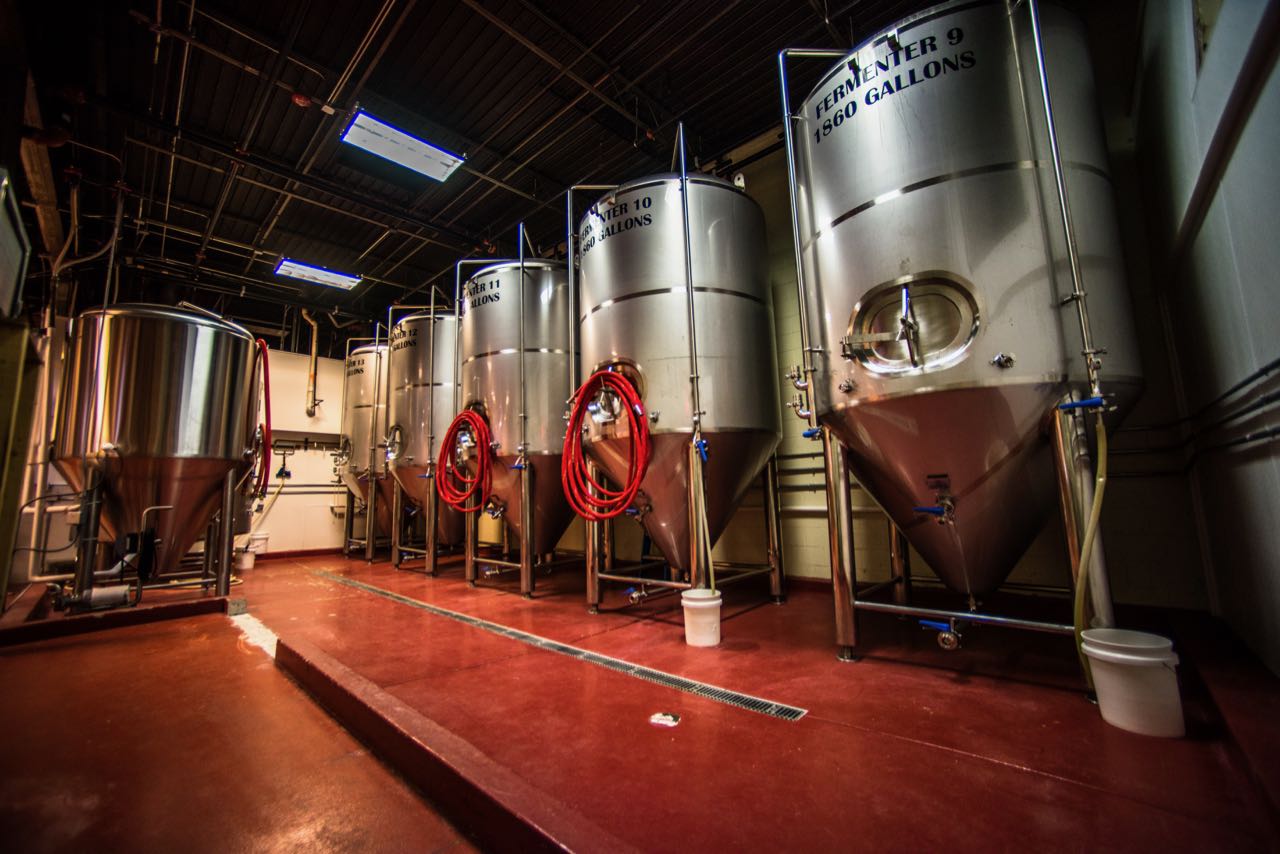 We had three other entries that I thought if we were to win a medal, one of those beers would have won. Beach Blonde was a beer we were proud of and that's why we entered it. They call the bronze winner first and I was totally dumbfounded. A buddy of mine was standing next to me and he's a big tall guy and he hit me in the back in excitement and I think he snapped my neck and sent me flying. I couldn't believe it. It was incredible.
What did that win do for the brewery?
There are five 60-barrel fermenters and a 60-barrel bright tank and those are the results of that award. When we won that, we had eight fermenters and one bright tank so we were running that beer in two of the fermenters at all time. Once the beer won we were out of it constantly, we could not keep up with demand. So we built that entire 60-barrel cellar just for the Beach Blonde. That's all that's in there. When we empty one, we refill it immediately. It's by far our number one seller and it's what keeps the lights on. It's a good beer, but without that award it wouldn't have gotten the notoriety and I think we would be in a very different place than where we are now. That was a huge thing for us.
What's your favorite Crystal Lake beer?
My instant answer to that is the Slalom King. That's always been my favorite beer that I make but I hardly ever drink it because it's a little higher alcohol at just over 7%. That beer is a treat for me, but that's the beer I want to reward myself for something. And the Beach Blonde is right there with it.
Barrel-aged beers are big in Chicago. What is the impact of the Boathouse Series for the brewery?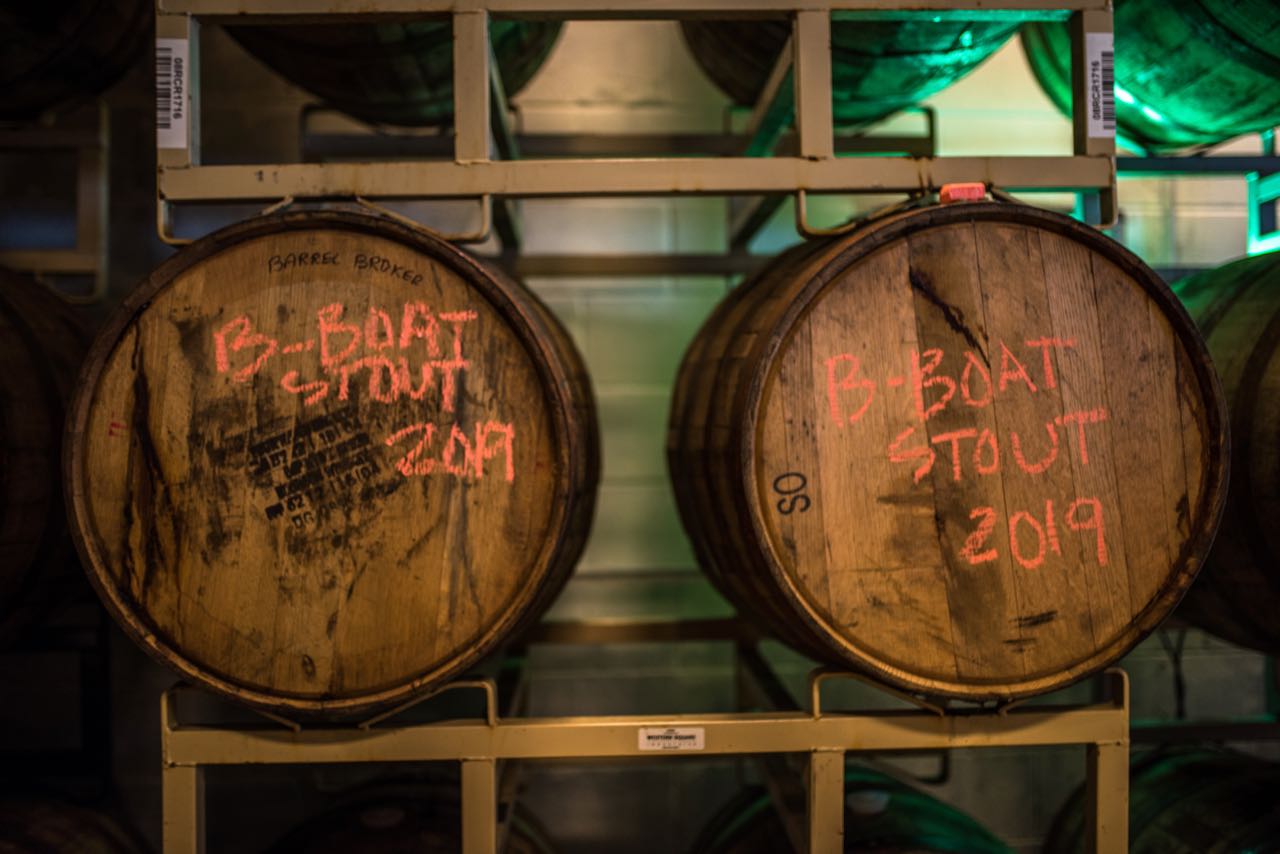 It's kind of a guilty pleasure for us. It's a thing that we've been doing for a long time. It's a thing that we know people want. It's fun for us to do and create and it's always something different. We make the same beer, more or less, every year with little tweaks, but we always get different barrels and we age them for different times and we blend them with last year's barrels. It's always a unique representation of the style for us and it's exciting to tinker around and create something like that that people seek out. That November-December timeframe people are licking their chops for barrel-aged beer and it's fun to be a part of that.
Boathouse moved to cans this year; why?
Mostly because we griped about bottling so much a bottle at a time. It was such a battle. It would take literally two weeks to get that out of the barrels, into the bright tank, cool down, carbonate it, into kegs and then we had just four single-bottle fillers and eight people.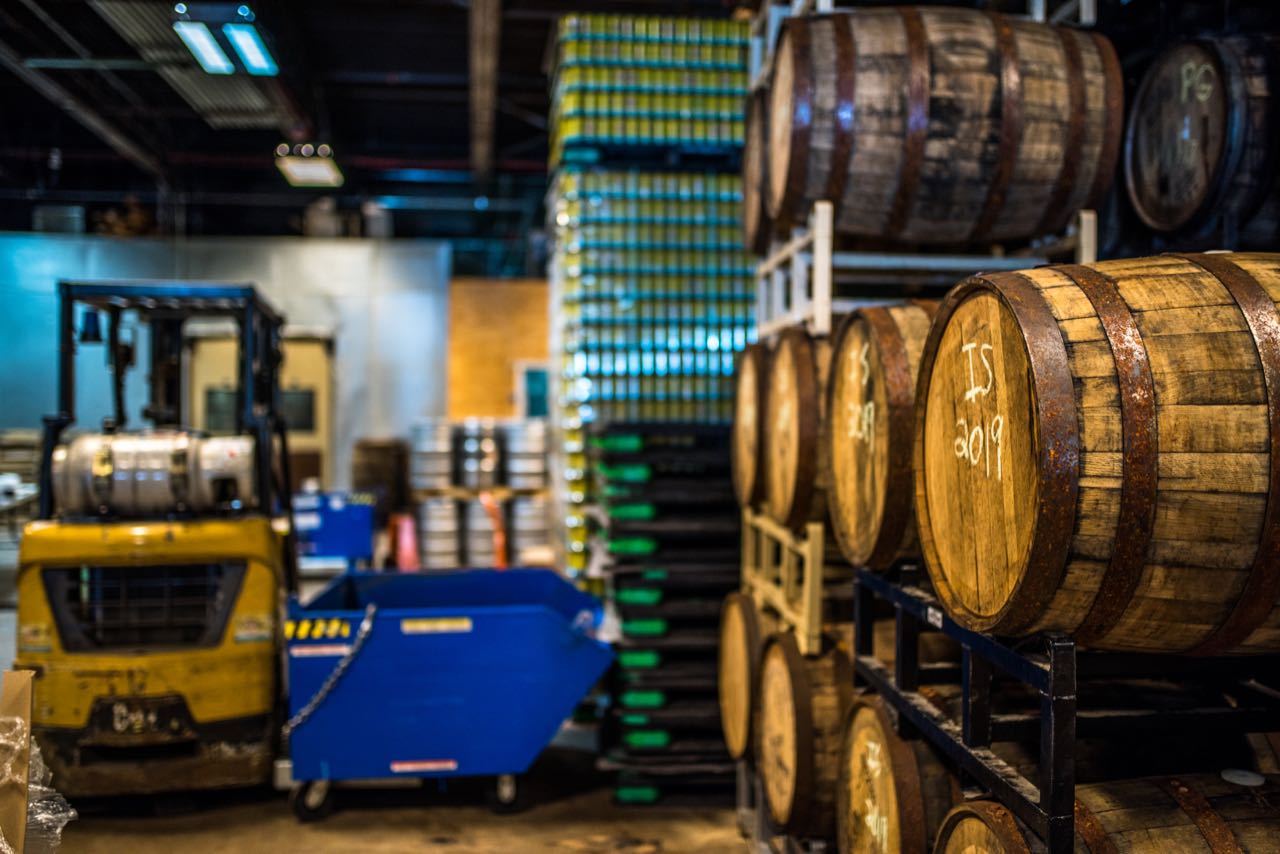 We had eight people running four bottle fillers, sanitizing, drying, capping, waxing and packing. Eight people for two weeks in the middle of the brewery while still trying to brew, it was so frustrating. We have a state of the art canning line, so finally, the squeaky wheel got the grease and we got the cans. It was awesome; glorious!
As breweries are being bought, what's your take when you see that happening? Could Crystal Lake be sold?
I guess anything is possible. I don't see it happening ever, but there could always be a remote chance it would. For the breweries that sell, they take a beating. Maybe some of it is justified but most of it is not. You know the brewer doesn't want them to sell necessarily, it's ownership and a lot of time brewers aren't owners.
I think it's good for them. If you make a product that is worth a billion dollars and someone is willing to pay you a billion dollars for your brand, I'll give you the keys right now. If you're going to give me a billion dollars for something I helped create, by all means.
I don't think it's great for the industry and I think it causes a little division there, it certainly affects pricing on things. If we're trying to sell a 6-pack of Beach Blonde for $8.99 and we're a tiny 4,000-barrel brewery in Crystal Lake, IL, and then you have a national brand that was just bought out and they're selling a similar beer for $7.99 or $6.99, that's hard to compete with. They're kind of dictating the prices on hops and what we can get available for hops and they're buying up large amounts of resources that we all need in this industry. I'm not hugely for it, but I certainly understand people doing it.
What does the future hold for Crystal Lake?
I think it's going to be pretty good. When we first opened the doors we envisioned what in five years we were going to look like. I said we'd be doing 10,000 barrels a year and we'll be all over Illinois, southern Wisconsin and Indiana. We learned that that wasn't necessarily the right path for us. We were much more about the slow and steady wins the race mentality.
We own everything you see here. There's no debt load and we're building slow and steady and seeing incremental growth and that's sustainable for us. Over the course of the next five to 10 years, we'll get to where we want to be. If the industry rests thought we're good with that too. If we are McHenry county's beer, we're fine with that. We obviously want to keep growing and get bigger but we don't want to sacrifice quality and consistency just to get our brand out there. We want to do it the right way and we're not in any real hurry. We're keeping our lights on, paying our bills and living a good life.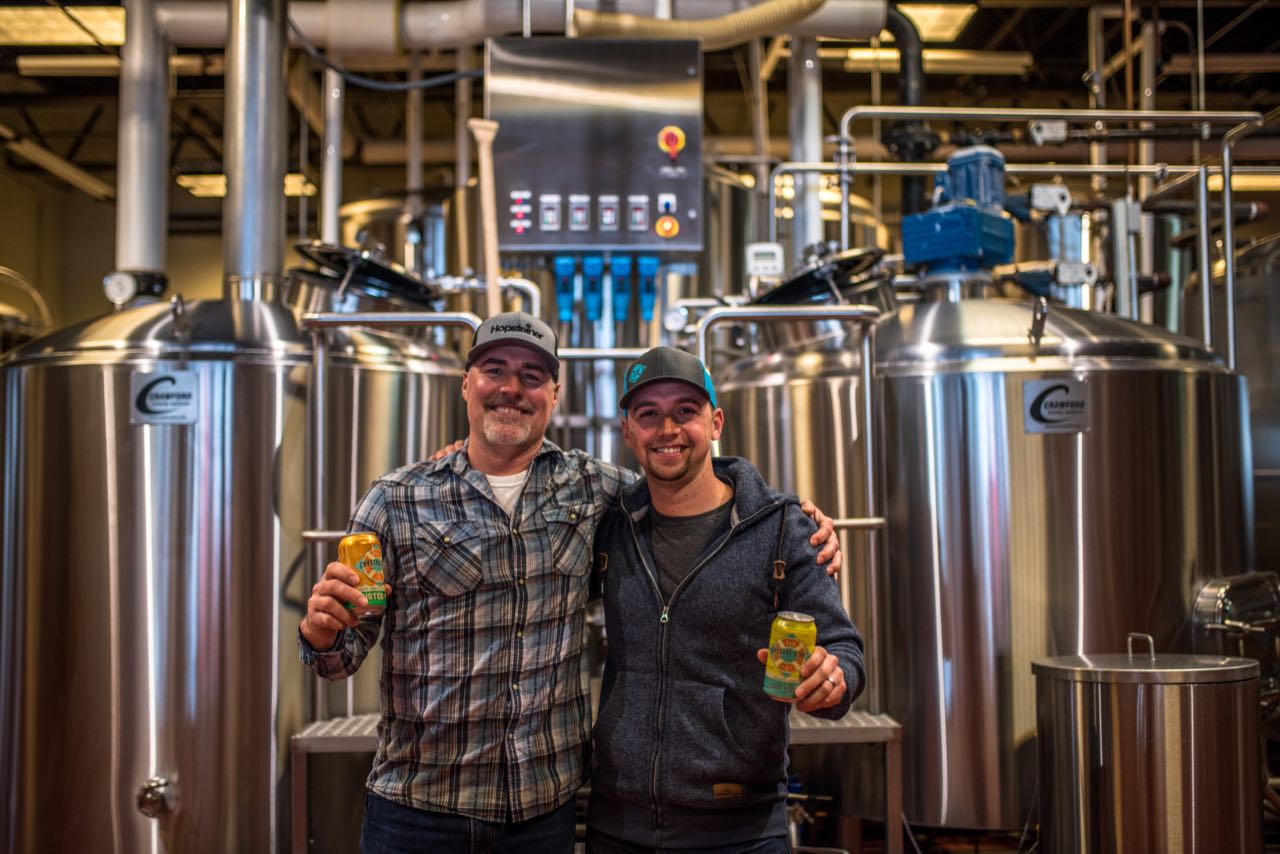 ---