No Comments
Root Down Brewing Co. | Low Bridge Lager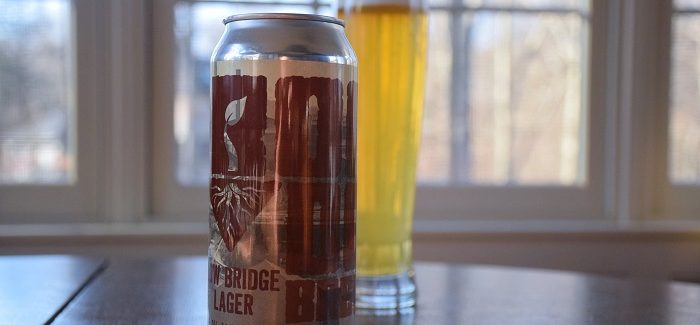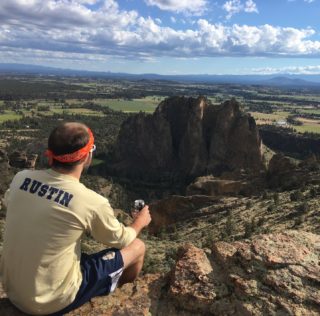 Let me be clear: There is nothing fancy about this beer. No foraged fruit from the wooded land out back; no rare yeast secretly used; no pungent ingredients to overpower the palate. Plain and simple, the clean and crisp Low Bridge Lager is a delicious combination of the four essential elements of beer that Root Down Brewing Company let shine in this brew.
A Beer to Celebrate the Heritage of Phoenixville
As one of the many spots beer lovers must stop into when visiting the borough of Phoenixville, PA, Root Down Brewing Company is housed in a facility that once produced sodas. Now making their own tasty beverages, the beer that Root Down creates ranges across a variety of styles. One beer, in particular, pays homage to the town's past as well as the excitement from the forward momentum it enjoys. The beer that proudly symbolizes where this brewery has planted their roots is their Helles Lager called Low Bridge Lager.
https://www.instagram.com/p/BcnVsDcFj0m/
Tastes Helles Good
ABV: 5.1%
This German-style beer pours a bright, golden color with a defined clarity. As you empty the can into your glass, you can watch the bubbles rise and form a foamy head. When taking a whiff, you'll appreciate the aroma of sweet, biscuit grains with a small hint of spice from the hops.
While indulging in the Low Bridge Lager, one can pick out a pleasing bready character immediately. This beer has a sturdier body compared to other, lighter German styles, but it still goes down smoothly and refreshingly. The touch of malty sweetness brings a pleasant dynamic to this beer that is balanced out by small traces of prickly bitterness from the hops.
As the days get longer and the sun shines brighter in the northeast, a Helles like Low Bridge Lager is a great way to welcome in the changing of the season!
---