No Comments
New Trail Brewing Co. | The Ground Walks Dry Hopped Keller Pils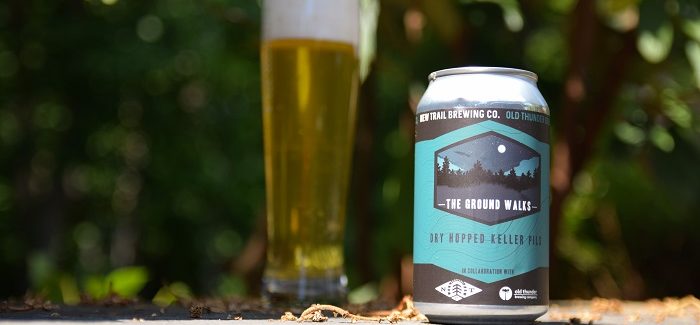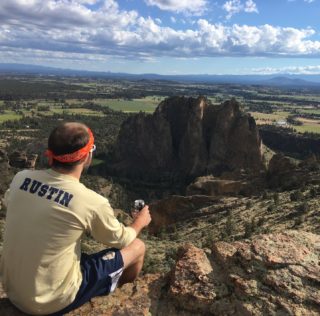 With new-school techniques mixed with a traditional style, New Trail Brewing Co., with the help of Pittsburgh's Old Thunder Brewing Co., has created a uniquely flavorful and refreshing beer. The Ground Walks, which is a part of its fourth iteration of their Expedition Pack, is a type of beer that forges its own path.
Going On An Expedition with New Trail
At the center of many of New Trail's beers is its adventurous theme. The brewery's logo sports the imprint of a hiking boot. Many of its beer names are centered around outdoor recreation. Can art is accompanied with pictures of a trail runner or scenic vista.
Expanding upon that ideology of exploring the outdoors, New Trail has begun to offer residents throughout Pennsylvania their Expedition Packs. While hiking along the rocky Appalachian Trail, paddling down the Susquehanna, or camping in the Poconos, drinkers can taste their way around some of Pennsylvania's finest beer makers.
View this post on Instagram
In each pack, there are four different beers. Each representing a different collaboration with another brewery that calls the Keystone State home. It's your own personal passport to tour the craft beer scene of PA from the comfort of your home or wherever your next adventure calls! Previous packs highlighted some popular breweries throughout the state like Levante, Imprint and Dancing Gnome. With this special 12-packs, New Trail Brewing is able to offer residents across Pennsylvania the chance to sample beer from breweries they don't get to try often.
The Ground Walks: A Modern Keller Pils
One of these collaborations was done with the team at Old Thunder Brewing Company. While they make a variety of styles, and do so exceptionally well, one of their core offerings is their Helles lager. So when it came to picking a brewery to make this pilsner with, New Trail stacked the team for this one.
On the surface, The Ground Walks seems to fall in line with the outlines of this common style of beer. At its core, this Keller Pils is made with many ingredients you would find in this style. They kept it classic with one single malt — German Pilsner malt. This is what brings out freshly baked biscuit flavors. On top of that, a gentle sweetness is present in both aroma and taste.
In the brew, Tettnang hops are also used. As one of the four noble hops, this enhances the flavors of The Ground Walks by providing earthy undertones and slightly floral notes. The lagering process too helps provide even more pronounced flavors classic to the style.
The Ground Walks also has a vibrantly straw appearance with prominent carbonation. Being a Keller Pils, which translates to cellar beer, this beer has a slight haze too since it is unfiltered. Already a refined beer, things then start to deviate from tradition to add even more character.
Beyond using classic noble hops, New Trail and Old Thunder also add Cascade hops to the recipe. Plus, The Ground Walks is also dry-hopped, something more commonly done in hop-forward ales. Thanks to the Cascade hops, this Pilsner gets some of those robust ripe citrus flavors and aroma added to the mix.
Overall, it's a crisp beer through and through that finishes refreshingly dry. Whether it's for the day or the weekend, trek along a new trail and make sure to pack The Ground Walks for the adventure!
---