No Comments
Well Crafted Beer Company | Colonel Forbin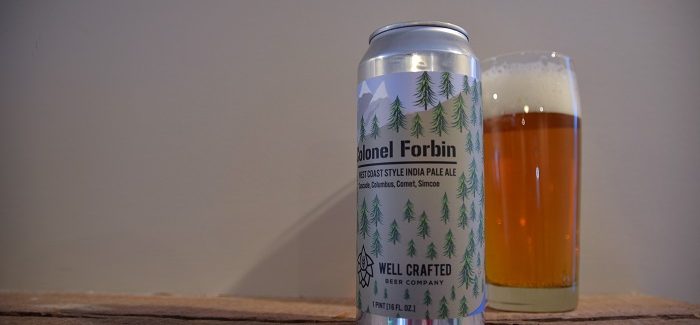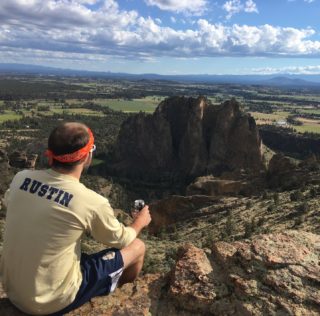 India Pale Ale is a style that is constantly morphing and adapting. There is plenty to be said, though, that the West Coast IPAs, like Colonel Forbin, can still be found on shelves at local stores.
For those in the Philadelphia region, there are some great IPA options worthy of having, including one from Well Crafted Beer Company. That would be the Colonel Forbin, and it brings true refreshment and plenty of hoppy flavors to the table.
The Evolution of the IPA
Once hops become a major part of brewing in the United States, and the experimentation that came along with all the varieties being grown, the IPA skyrocketed to popularity. Hops of different varieties and quantities were being added in kettles in breweries across the nation.
Out of it came what today are known as West Coast IPAs. These are beers that are unashamedly bitter. They feature a range of hop characteristics that become label as everything from bitter to dank.
Then as the IPA became a staple in every brewpub's lineup, brewers began to experiment further. There were variations of the IPA created, including the New England style being sought after everywhere.
Colonel Forbin – A True West Coast IPA From the East Coast
Within a region that is known for the quality of New England IPAs that are being produced, Well Crafted Beer Company makes sure to also showcase the range of what IPAs can be. Beyond juicy and creamy characteristics, IPAs like the West Coast style allow different hops characteristics to shine through.
With their Colonel Forbin, you'll find a lot of what has and continues to make West Coast IPAs great tasting beers. The hops used in this brew consist of Cascade, Comet, Columbus, and Simcoe. It also comes in at 7.2% ABV.
With all that said though, it is a very approachable IPA. Right off the start, it offers a clear and clean appeal with aromas of those hops in the forefront. Simcoe, Cascade, and Columbus hops are also classic choices for a West Coast IPA, and they blend well in the Colonel Forbin.
They provide the welcoming sweet citrus and resinous pine flavors this beer has. While Comet hops were used widely as a bittering hop in lagers, they fit well into this IPA with its zesty flavors and earthy aroma. The primary use of pale malt offers the backbone of this beer. This helps give the beer its vibrant yet lightly amber color along with its subtle bready flavors.
There is also some light crystal malts used, which offer a nice balanced sweetness similar to caramel. Put that all together and the results are something truly worth enjoying. Colonel Forbin is a beer that lets the hops shine while still giving a great presence of malt character for an IPA balanced and true to its origins.
As the weather warms up and the sun stays up longer, this crisp and flavorful IPA is ready to journey with you out into the wild!
---