No Comments
Beer Tree Brew Co. | Pineapple Creamsicle IPA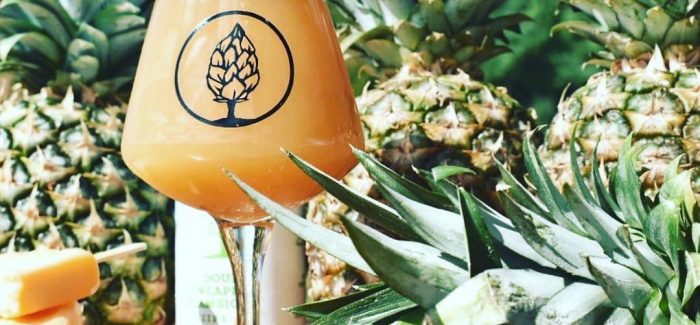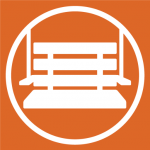 Brew Tree Brew Co. may be new to the craft beer scene, but they are doing all the right things. Having opened their doors October 2017, they've already cultivated a significant following. It's a small farmhouse brewery located in Port Crane, NY. When we pulled into the parking lot on a late Saturday afternoon, the place was packed. The brewery boasts a wide-open space with a relaxed atmosphere, guaranteeing you to have a good time. Housed in an 1,800 square-foot taproom with two outdoor patios and 15 acres of land to roam, Beer Tree Brew Co. is nestled alongside the Chenango River.
Beer Tree Brew's focus is to highlight local ingredients. Head Brewer and Co-Owner Brendan Harder started homebrewing as a hobby before he decided to take his passion to the next level. From his homebrewing adventure and now into the brewery, he uses the hops locally sourced from his father-in-law, Chuck Rhoades' farm, Willet Hop and Grain.
While there, we picked up a 4-pack of 16-ounce tallboy cans of one of their releases that weekend, Pineapple Creamsicle. Pineapple Creamsicle is a New England IPA. It's a super creamy, fruity beer with strong notes of pineapple, oranges and vanilla throughout. It is also double-dry hopped with Galaxy and Citra. And, unlike many other beers of this style, it is completely lactose-free.

Appearance
This beer pours like the traditional New England cloudy, yellow haze. It has a nice thick, fluffy white head. You can tell just from a quick glance, you are in for a delicious treat. It looks super creamy and delicious.
Nose
Pineapple Creamsicle is fruit-forward all around, this beer smells creamy and fruity. For being a double-dry hopped beer, there's almost no notes of the hops.
Taste
From start to finish, this beer is smooth. It's light on carbonation and goes down sweet, but not overly sweet. You're instantly hit with the creamy fruit, followed by a slight tang from the citrus and finished with just a hint of bitterness from the hops.
Pineapple Creamsicle has an amazing balance of pineapple and vanilla flavors. I highly recommend making a stop in Port Crane, New York, to sample this beer and all of the brewery's other great offerings.
Feature image credit: Beer Tree Brewing Co.
---