No Comments
Barrel Theory Beer Company | Beer with the Brewer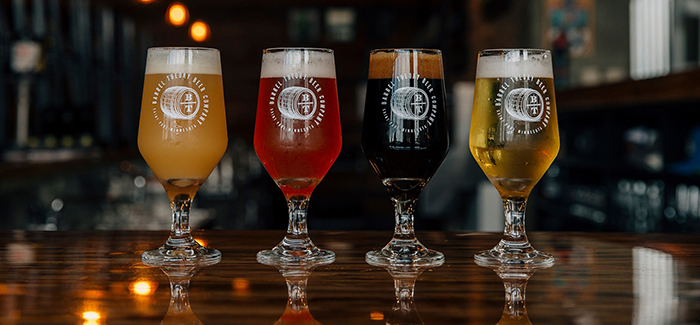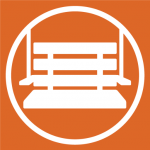 It's rare to find a brewery that can pump out so many different styles, and do it well. When you do though, it is one of the best feelings.
In the Twin Cities, that brewery is Barrel Theory Beer Company. Located in the heart of downtown St. Paul, Minnesota, it has spent the last six years brewing spectacular beers of all varieties, from crispy Pilsners to decadent Imperial Stouts, with a knack for making Hazy IPAs. It's been doing it humbly, making the brewery somewhat of a hidden gem. Until now.
View this post on Instagram
Barrel Theory recently started packaging their beer in 16-ounce cans. It's a big step for any brewery, but for Barrel Theory, it feels overdue. The brewery started by only selling limited growlers and pints from the taproom; no distribution. COVID-19 changed its strategy a bit, and it moved to filling crowlers and distributing them to accounts across the Twin Cities.
The man behind it all is head brewer Tim Johnson. Johnson started his brewing journey with Surly Brewing Company. After about five years there, he was approached by some friends, including a fellow brewer at Surly, to start Barrel Theory and be its head brewer. He's been there ever since. The vision for Barrel Theory—as Johnson puts it—was "we are going to do hazy IPAs, some classic styles, big stouts and big fruited sours." It was a recipe for success.
View this post on Instagram
Johnson recalls doing a lot of homebrewing, even during his days at Surly.
"I was brewing a lot of Hazy IPAs when I was at Surly, and it wasn't a very popular style at the time."
Talking with Johnson, you can tell he's still a beer geek at heart. He speaks fondly about trading sought-after Surly beer for East Coast beer from the likes of Hill Farmstead Brewery and The Alchemist in the early 2010s. How did he get his yeast to homebrew Hazy IPAs?
"I built up yeast I got from cans of Heady Topper," Johnson says. Now that's someone who loves both the science and craft behind brewing, as well as a good juicy, Hazy IPA. 
View this post on Instagram
Johnson's time brewing at home has paid dividends for the brewery, because a lot of its starting recipes came from his trial and error—most notable of which is Raindrops, Barrel Theory's flagship Hazy IPA.
"There wasn't a lot of that stuff around at the time," Johnson recalls. "We brewed the first Hazy Double IPA in the state at the time." Now, that is quite the claim to fame, considering the explosion in a beer market saturated by New England IPAs. Very cool. It was also interesting to hear about Johnson's favorite beer style. When asked, most brewers will tell you they prefer a crisp Pilsner or Lager. Johnson has a different point of view. "I think that's a cliché thing," he says. "Give me a Double IPA. I brew what I like to drink!"
When it comes to the shift in packaging, Johnson explained that it's a bit of a balancing act, a fine-tuning to make sure that there's enough beer for the taproom, enough for beer to go and enough for distribution to the brewery's core accounts. With a relatively small in-house brewing system, it can be a hard balance to strike. However, with some help from Barrel Theory's brewery buddies at Fair State Brewing Cooperative, it has been able to access a bigger system to can its beer for the masses.
On top of brewing volume and beer allocation, it can be difficult to stand out on the shelf, especially with the extent of IPAs available today, so quality products and good marketing are key. Part of what spurred the move to pint cans was the trend of more people buying beer to drink at home. Johnson points to the fact that crowlers are simply more than someone wants to drink in one sitting on a weeknight, making the move to a pint package a natural shift. Beer lovers can often be so focused on the beer itself, we forget about the finer details on the business side that make things work the way they need to. It really is fascinating.
Barrel Theory has set a high bar for craft beer in Minnesota, and it's clear to see why. Johnson's passion is fun to observe: from brewing at home during his time off from his day job doing quite literally the exact same thing; to being just like the rest of us beer snobs, trading beers across the country to try what he can't get easily. Speaking with him, it was far from an interview. It felt like good friends having a beer, talking about their favorite hobby and passion.
Behind every brewery with a commitment to craft, behind every hidden gem, is someone like Tim Johnson, who just wants to serve you a beer they love, hoping that you'll love it just as much as they do.
Feature image provided by Barrel Theory Beer Co.
---