One Comment
2 Days, 2 Nights | San Diego's Craft Beer Scene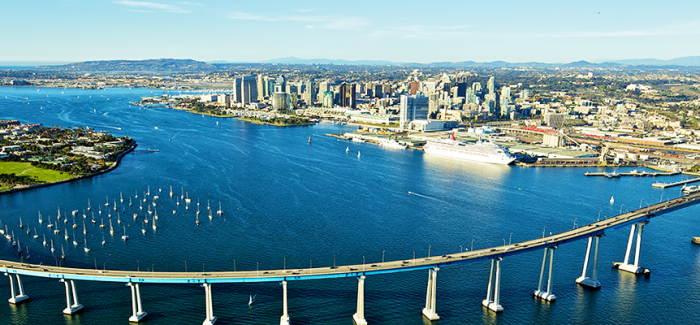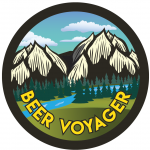 Anyone that's familiar with the craft beer scene knows that San Diego is one of the best places in the country to go for a beercation. The official number of breweries constantly fluctuates, but there are approximately more than 150 operational breweries in San Diego County. That number doesn't count the numerous satellite taprooms that many breweries have around town.
One thing that's great about the San Diego area is that with the seemingly endless amount of breweries there isn't a bad place to start your brewery tours, regardless of where you're staying. Many breweries you probably already know, such as Modern Times, Coronado, Karl Strauss, Stone Brewing, Pizza Port and, well, there are so many it's hard to name them all. San Diego offers several, diverse beer experiences. For instance, North Park has smaller, cozier taprooms and Miramar has larger (and sometimes massive) production breweries. So, here is a quick guide to just a small number of the area's numerous breweries — some you know, some that may be new to you. We hope it helps you when you visit San Diego.
Saturday
One Stop, Three Breweries
Making the drive out to North County typically doesn't take too long if you're staying around central San Diego and it is definitely worthwhile. In San Marcos you're able to knock out three breweries in one location—The Lost Abbey / Port Brewing / The Hop Concept. The brewery has been around for quite a while and each of the three breweries has become well known for specializing in different styles. The Lost Abbey is probably the most well-known of the three and they specialize in Belgian inspired beers.
Ten Minutes Down the Road
Just a short drive (10 minutes) away is Toolbox Brewing Company in Vista. Toolbox has been gaining a lot of notoriety for their milkshake IPAs and highly sought after can releases. They typically will have several milkshake IPA variants on tap and in cans. If you're looking for something darker, they also brew a variety of intensely flavored barrel-aged stouts. An excellent example of their stouts is Truffledome Maple Imperial Stout—13% ABV brewed with cold brew coffee and Madagascar bourbon vanilla beans.
A Waterfall of IPAs
If you're up for another quick drive, Burgeon Beer Company in Carlsbad is worth a stop. For those of you that can't get enough of IPAs, this place is for you. They have hazy and West Coast IPAs on tap to appease the taste buds of any hop head. They have a nice, cozy (but large) outdoor themed taproom with a small waterfall inside. They obviously have other beers than IPAs on tap, but the amount of IPAs they had was pretty impressive. Keep an eye out for Treevana or Universal Secret.
Get To Cellar 3 — It Will Be Gone in a Green Flash
If you aren't staying in North County then you will likely have to make your way down south on the freeway. An easy stop on your way back would be at Green Flash Brewing Company. This area has so many breweries that it would be easy to devote an entire weekend to all of the breweries out here.
Even though the brewery closed down Cellar 3 recently, they will still continue to carry some of their beers on tap and in bottles, until it runs out. For those unfamiliar with Cellar 3, it was the sour and barrel aging facility of Green Flash—definitely take advantage of this while you can. Green Flash's facility is quite large and puts you right next to all of the production equipment. They also have a nice outdoor space to hang out and enjoy the mild San Diego weather.
Beer, Baseball and a Secret
Since you're at Green Flash, you might as well hop on over to another well-established San Diego brewery—Alesmith Brewing Company. The brewery operates a massive production facility with a lot going on. For the baseball fans, they have a Tony Gwynn museum inside that features an abundance of Gwynn and Padres memorabilia.
In an undisclosed location inside of the taproom is Anvil & Stave, a secret taproom space that features AleSmith Brewing barrel-aged and blended beers. But, you'll have to know the secret password to get in and enjoy the rare beers on tap.
Sunday
Let's Head to the Beach
Since you're in San Diego you might as well head to the beach at some point. If you're trying to incorporate beer with the beach then heading to Ocean Beach would be a good idea. If you've never been to Ocean Beach before, you could devote an entire day to all of the breweries down there. If you don't make a day of it in Ocean Beach, try popping into Culture Brewing Company for a quick drink before continuing your brewery hopping. They have a solid flagship lineup and recently started canning.
A Homebrew Haven
Head on over to North Park, where you can walk to more breweries than you can count. Home Brewing Co. is an awesome concept that is half homebrew store and half brewery. All of the beers on tap are made on their commercial system by different home brewers. They have a huge tap list showcasing an abundance of styles. Their beers are fantastic and high quality—I only could dream to homebrew as good as these guys.
Fresh Air and Puppies
Walk down the street to Second Chance Beer Company. The taproom has an outdoorsy theme and an awesome patio, all of which is dog friendly. They have a large tap list with a lot of different styles, so you're bound to find something to enjoy while you're here.
Cure Your Cravings
If you're already in North Park, it's only fitting to stop in at North Park Beer Co. This place is one of the few breweries that also serves food, which is always nice to know beforehand. Their brewery is two stories and has a massive bar. On the second level they have shuffleboard and darts; you also get an incredible view of the brewery. The haze craze still hasn't entirely caught on in San Diego, but these guys make a high quantity of high quality hazy IPAs and pale ales.
Head East Young Beer Fan
Not a lot of people think of East County as a prominent part of San Diego's beer culture, but Council Brewing is looking to change that image. They've established themselves in the Kearny Mesa area and just opened a second location in Santee in May. You can't really go wrong with either location. They always have a huge variety of beers available on tap and in bottles/cans. If you like the funk, they make some amazing saisons and sours that are worth checking out. Don't sleep on their IPAs though.
We've Only Scratched the Surface
One thing that's great about San Diego for us beer enthusiasts is that there are so many different breweries wherever you look and more are constantly popping up. Yes, you can still enjoy all the well known favorites — that's always a good choice! But, there are plenty of breweries without the prestige that are worthy of your patronage, too.
No matter what you choose, if you travel to San Diego for a vacation or a beercation, make sure you have a game plan and a designated driver.
---