One Comment
Pucks & Pints | Beer Pairings for NHL Teams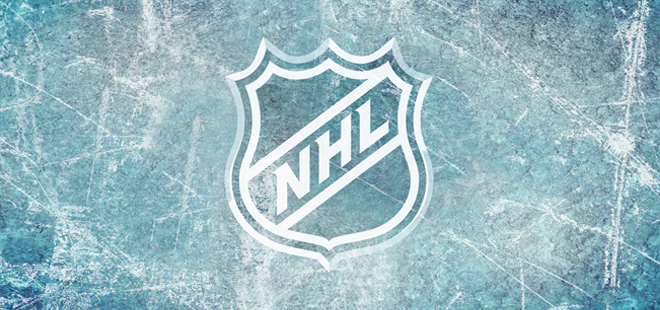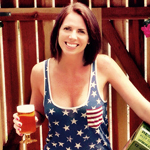 The days are getting shorter, leaves are changing color and there is a bit of a chill in the air. That can only mean one thing: the National Hockey League is about to get under way and the hunt for the Stanley Cup is on. What goes well with hockey? The perfect craft brew, of course! This is our toast to the NHL and the delicious beers that remind us how great the game of hockey is. Listed below are the beer pairings for each NHL team. The criteria for the choices of the beers comes down to: regionality, availability, and the relativity of the name or certain aspect of the beer and the team identified. This is purely for fun and we hope you enjoy discovering your team's beer.
When your team drops the puck for the first time, celebrate the start of the NHL season with a perfect, craft beer. Game on!
Pacific Division 
Anaheim Ducks: Duck Duck Gooze Ale, an American Wild Ale from The Lost Abbey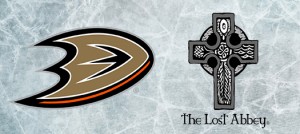 Arizona Coyotes: Double Dog Double IPA, an Imperial IPA from Flying Dog Brewery
Calgary Flames: Red Rage, an Irish Red Ale /Amber Ale from Tool Shed Brewing
Los Angeles Kings: Hell Hound Brown, an American Brown Ale from Cosmic Ales
San Jose Sharks: Shark Attack Double Red Ale,  a West Coast-Style Imperial Red Ale from Port Brewing Co.
Vancouver Canucks: Ugly Sweater Milk Stout, a Sweet Stout from Parallel 49 Brewing Co.
Central Division
Chicago Blackhawks: Blackheart, an English IPA from 3 Floyds Brewing Co.
Colorado Avalanche: Yeti Imperial Stout, a Russian Imperial Stout from Great Divide Brewing Co.
Dallas Stars: Fisticuffs, an English Barley Wine from Cedar Creek Brewery
Minnesota Wild: Frost Line, a Rye Beer from Summit Brewing
Nashville Predators: Black Betty, an India Black Ale from Fat Bottom Brewing
St. Louis Blues: Winter Grind, an American Stout from Mother's Brewing Co.
Winnipeg Jets: Little Scrapper IPA, an American IPA from Half Pints Brewing Co.
Atlantic Division
Boston Bruins: Heady Topper,  a DIPA/ Imperial IPA from The Alchemist
Buffalo Sabres: Sabres Edge,  a DIPA / Imperial IPA from Pearl Street Grill & Brewery
Detroit Red Wings: Black "Eye" PA,  a Black IPA from Right Brain Brewery
Florida Panthers: Gnarly Barley, a Pale Ale from Tequesta Brewing Co.
Montreal Canadiens: Mastermind, an Imperial IPA from Fiddlehead Brewing Co.
Tampa Bay Lightning: Sweater Weather, a Winter Warmer Ale from Due South Brewing Co.
Toronto Maple Leafs: Boneshaker, an Unfiltered IPA from Amsterdam Brewing Co.
Metropolitan Division
Carolina Hurricanes: First Frost, a Winter Persimmon Ale from Fullsteam Brewing
Columbus Blue Jackets: Gourdy Pumpkin, a Saison from The Butcher and The Brewer
New Jersey Devils: Hop Devil Ale, an IPA from Victory Brewing Co.
New York Islanders: Captains Reserve Palate Shifter IPA, an Imperial IPA from Captain Lawrence Brewing Co.
New York Rangers: Defender IPA, a Red IPA from Brooklyn Brewery
Philadelphia Flyers: Smasher, a Strong Ale from Earth Bread & Brewery
Pittsburgh Penguins: Penn Gold, a Munich Helles Lager from Pennsylvania Brewing Co.
Washington Capitals: Reviver, a Red IPA from Starr Hill Brewery
We wish you the best of luck throughout the season. Now raise a glass, sit back and enjoy. Cheers!
You can follow my beer adventures on Instagram @tapswithtor
---