No Comments
Hold Out Brewing | Amarillo Thumb Puncher Pale Ale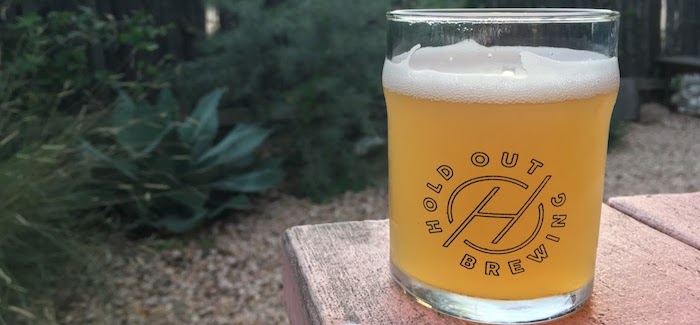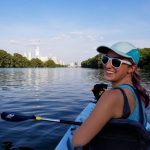 Fall weekends in Austin, Texas can trick you into forgetting all about humid summer nights or surprise flash floods. Weather like that can convince someone that patio weather will never end, that you get an extra hour of sleep every night or that that the next beer might be the best beer — Hold Out Brewing is working to make at lease one of those dreams a reality.
An upcoming brewpub in central Austin, Hold Out is spearheaded by brewers Mark Stowe and Brent Sapstead. Brent is the former head brewer and production manager of Real Ale Brewing Company in Blanco, Texas. On Saturday, November 3, Hold Out Brewing threw a preview event hosted by their soon-to-be neighbors, Better Half Coffee and Cocktail Bar. Guests could sample four beers from Hold Out Brewing or purchase two different collaboration beers from Hold Out Brewing and Austin Beerworks.
Hold Out Brewing will be housed in a quonset semi-circular steel hut that was once a part of neighboring military base Camp Mabry. The industrial design still manages to feel homey as the brewery is tucked away in the historic Tarrytown neighborhood. West Austin is currently a brewery desert with locals ready to embrace a new neighborhood joint. In addition to the brewery, Hold Out will have a full kitchen as well as rotating guest taps.
The preview event teased attendants with beer they wouldn't be able to taste again until Hold Out Brewing opens in March 2019.
The highlight of the four beers offered was the Amarillo Thumb Puncher Pale Ale. The menu describes the beer as a "bright citrus, bone-dry pale ale'.  The beer balances mineral and juicy flavors while remaining dry and bright. The low ABV of the Amarillo Thumb Puncher helps the drinker enjoy the complex flavor, even after a few in the Texas heat.
Brewer Brent Sapstead shared that Hold Out Brewing will focus on "hop forward Pale Ales". West Austinites should look forward to exciting masterful beers in their neighborhood starting March 2019.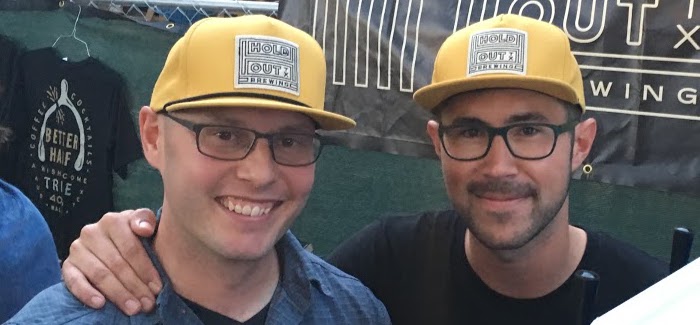 ---