No Comments
Platform Beer Co. | New Cleveland Palesner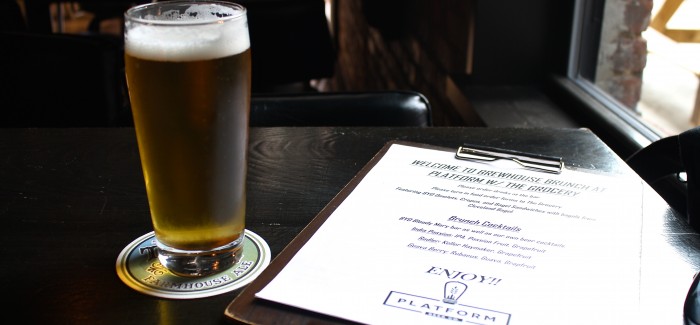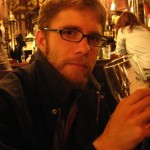 I know it is not the case this year in some areas of the U.S., but this past week has been toasty in the Cleveland area. With temperatures almost reaching 90 degrees on the 8th and 9th, it is strange that not long before the first week of May we had weather forecasters talking about snow and wind chills.With summer at the doorstep, and already here, in some locales, a killer cavalry of refreshing brewskis have arrived. Therefore today, I share with you a delightful beer from Platform Beer Co., one of Cleveland's newer breweries. Pictured above is a pint of Platform's New Cleveland Palesner.
Platform Beer Co. is another fresh face on the ever-increasing docket of brewers in northeast Ohio, and I am happy to say that Platform has amassed a nice following and a remarkable and delicious collection of beers. With its Palesner as one of the first to be canned and sold in stores, I thought a nice and quick review of this particular beer would be smart.
Touted as a hybrid between a German pilsner and a pale ale, I find it holds more attributes with the former. The beer pours smoothly, the color of straw. Bubbles are frequent, and the head is what one expects in any sort of pilsner. Nothing too excessive. Chilled is the way to go here; if you are at the brewery, you will get it nice and cold.
The smell is very herb-y, and the taste is crisp and light. As one who steers slightly toward IPAs and those more floral and hoppy brews in the summertime, I honed in on this offer by the brewery last time I visited. Though the hop-level for me is still somewhat low, I found this a nice take on the typical pilsner. For those who are looking for an approachable backyard, in-a-frosted-mug type of beer, this hybrid is for you. Platform does it superbly.
As I said already, Platform has its Cleveland Palesner at select stores in the area. Also, from what I have read, other seasonal offerings will be canned and sold at local groceriesin June. Therefore, Clevelanders definitely have something else to look forward to, not just an expected cool-down in the forecast.These 90-degree days never last for too long. Enjoy the crispness while you can.
---