No Comments
Coney Island Brewing Company | Mermaid Pilsner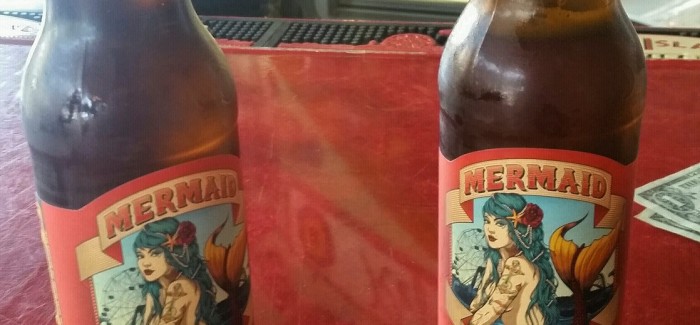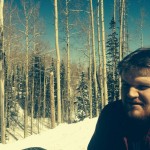 There are few New York cultural institutions that have survived the Disneyfication of the city better then Coney Island. The injection of the money has created some updated facilities and relatively cleaner beaches, the classic Coney Island experience is still available for those willing to take the long train ride down to the bottom of Brooklyn. Whether you are looking to take advantage of the sun and swimming, gorge yourself on every carnival-type fare available, or scream your head off on roller coasters old and new, Coney Island has it all. Coney Island Brewing company has captured all of these into a nice little pilsner perfect for the summer that celebrates the emblem of the area's greatest parade, Mermaid Pilsner.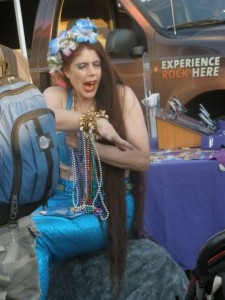 Coney Island Brewing was started by one of the founders of Shmaltz Brewing Company with artwork that celebrated the delightfully deranged freak show aspects of the boardwalk. It switched hands in 2013 when it became part of the Alchemy & Science "incubator" project under the Boston Brewing Company, trading in its freaky artwork for a hyper-colored throwback tattoo approach that still properly represents the area. Another major change that BBC is making is the creation of an on-site brewery built into the Brooklyn Cyclones' MCU Ballpark.
Mermaid Pilsner pours with a nice wave-whitecap head, as all pilsners should, a brassy yellow somewhere between apple juice and cider. The beer is light and quick, hitting you with a bracing slap to the taste buds that is perfect for cutting through all of the fried and greasy fare that the boardwalk has to offer. Maybe I swallowed too much sea water during the day but there's a distinct brininess to it that I really enjoyed. There's a touch of malt that's left on the tongue to lay out but the beer itself is not some complex concoction meant to linger. It's job is to give you a refreshing jolt and Mermaid Pilsner does that spectacularly.
With August approaching, it's the perfect time to ditch the concrete jungle for the surf and suds of Coney Island. While as of right now the brewery itself is closed, you can still duck into the Freak Bar right off the boardwalk. After throwing back a few brews you can catch a show in the theater in the back and watch the Pain Free Puerto Rican put the glass to good (if unusual) use among the other misfits and outcasts in a genuine Coney Island Freak Show.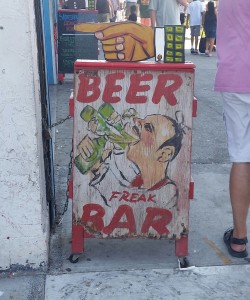 ---