No Comments
Judging A Beer By Its Label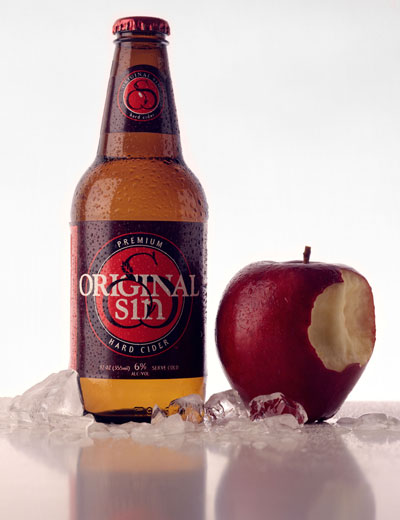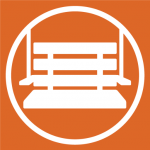 A few weeks ago, some friends and I were at Whole Foods picking up some of their amazing guacamole (seriously, best grocery store guac EVER), and decided to get some drinks as well. None of us are particularly knowledgeable about beer, so we decided to choose our beverages based purely on the label. Here's what we ended up with:
Bengali Tiger IPA – Sixpoint Brewery, Brooklyn, NY
ABV: 6.4%
IBU: 62
I chose the Bengali Tiger because the can is pretty bad-ass, and also the five-year-old in me still wishes I was Princess Jasmine with a pet tiger. Even better, Sixpoint uses a line from William Blake's The Tiger on the back of the can: "What immortal hand or eye/Could frame thy fearful symmetry?" A cool logo and a 17th century poet … that's a winning combination if I've ever seen one. These are all valid reasons to like a beer, right?
Moving on, this IPA is crisp and citrusy with a bitter aftertaste. Not too heavy and pleasantly hoppy. I really liked this one, as far as IPAs go. B+ in my book.
Original Sin Hard Cider – Original Sin Craft Ciders, New York City, NY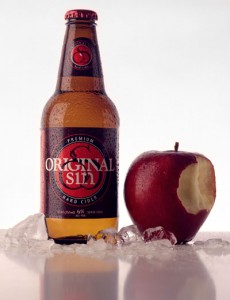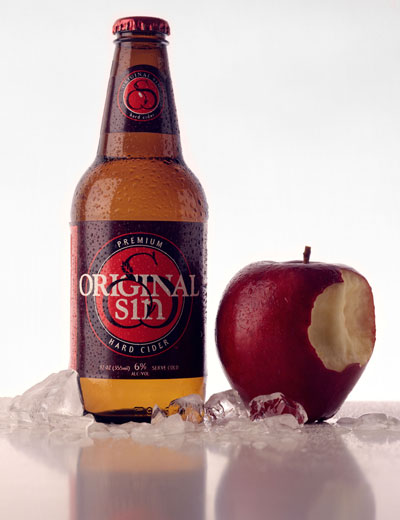 ABV: 6%
Original Sin is a tasty hard cider with a creative name. I'm going to draw a line in the sand and say everything about Original Sin (from the name and label to the actual taste) is better than Woodchuck Cider. Woodchucks are weird and only good for tongue twisters.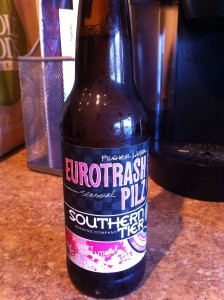 Original Sin is light, crisp and manages to be sweet and tart at the same time. I respect that. It's very easy to drink, and that 6% ABV will sneak up on you after a few! Perfect for those nights when you don't feel like drinking beer, and it's gluten free! Wahoo! I'll give this one an A.
Eurotrash Pilz – Southern Tier Brewing Company, Lakewood, NY
ABV: 5.2%
IBU: 25
Because who wouldn't want to drink something called Eurotrash?
This pilsner was pretty malty and bitter. It has a light body and decent carbonation. I don't love pilsners, so I really don't have much to say about the Eurotrash Pilz. It was pretty middle-of-the-road for me. Solid C.