One Comment
*UPDATED 7/26* 2015 Underground Music Showcase Preview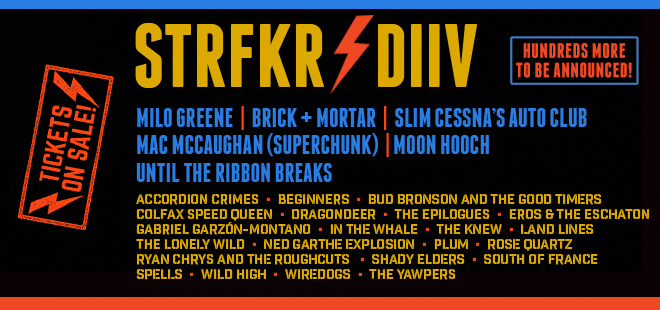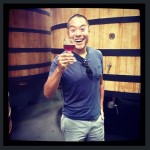 * This post will be updated daily w/ must see bands and daily highlights to check out *
It's 11 p.m. on a Wednesday night and I am absolutely wired. For the past week, I've been filling my ears to the brim with onslaughts of amazing music, and equal helpings of really shitty music. Why? Because we've once again arrived at the best weekend in Denver, The Underground Music Showcase.
The UMS is Denver's own funky, dirty, slutty, unshaven, disheveled, Illegal Pete's burrito fueled, coked up, wonderful version of SXSW. Think of it as the early years of Austin's now overblown music extravaganza, before it got too big for its britches. The festival, now in its 15th year, has evolved over time and has featured its share of budding talent.
It was only two years ago that Lord Huron played an 8 p.m. Sunday night show in front of a handful of attendees at the main stage, a few years back that The Lumineers played UMS before they became The Lumineers, and bands like Churchill, Nathaniel Rateliff, and Paper Bird were just getting off the ground. Hell, it was only last year that Pandas and People, which was chosen to open this year's 93.3 Big Gig, played to an audience of 15 or so hungover hardcore UMSers during a noon session at the Irish Rover.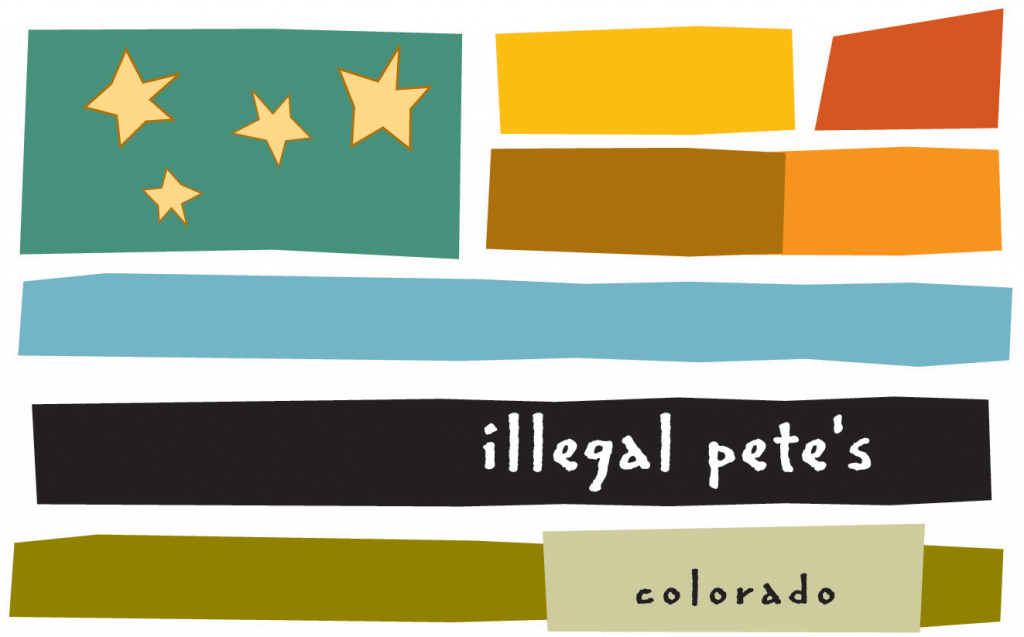 A few things to keep in mind about UMS if you do it correctly… you're going to party, you're going to sweat a ton, you're going to need to drink a lot of water… and of course even more booze, you'll likely makeout with a stranger, just make sure they have great taste in music, you'll see a lot of strange shit, you're gonna see the weird side of Denver, which also happens to be the most amazing side of Denver, you'll hear a lot of killer music, you're going to hear a lot of terrible music, you're going to discover great bands, you'll see bands' version of family reunions (when that happens, follow that moment, it'll inevitably be special and crazy shit will likely occur), you're gonna eat so much late night Illegal Pete's and Fat Sully's and it'll be worth it, and the next morning you'll wake up the next morning and eat more Illegal Pete's and Denver Biscuit Company and, in the end, you're going to hurt… like you've never hurt before.

If you haven't gotten tickets yet, they're still on sale. For $75 your wrist band gets you access to over 400 bands at 20 venues, however each show is first come first serve based on the capacity of the venue.
A few more pro-tips:
Bring cash – many of these bars have a $10 minimum and unless you've got several shows there in a row, or carry more plastic than a member of the Screen Actors Guild, then you'll want to just pay in cash for beers.
Tip of the bottle cap to the Skylark – I've walked by the Skylark a number of times, and have always assumed that there was a leather jacket and tattoos dress code requirement, but damn have I been missing out. Last year they were slinging the likes of Boulevard Tank 7, Stone Sublimely Self-righteous, Dry Dock Apricot, Trinity 7 Day Saison, Odell Lugene, Great Divide Colette, and Deschutes River Run Pale just to name a few. All in all I estimate at least 30 some taps all of which held solid offerings.
Get there early – If there's an act you really want to see, it's likely that every other hipster indie kid on the block is pumped about them too. Shit, our writer Scott Hoffman was pumped to see this heavy metal band at midnight last year that I could give two turds about and the venue was still waiting in line for The Bruery's Chocolate Rain levels of congestion.
Have a few backups – Sometimes bands just don't pan out like you think they will. I won't name any names but when a band debuts an entirely different genre of music for the entire show, it's not likely to go over so well. Lesson learned, be sure to plan on a few backups just in case.
Go with the flow – Just like at SXSW sometimes you just gotta ditch your schedule and let the night take you where it will. It'll all work out in the end.
Thursday Night's Must See Band: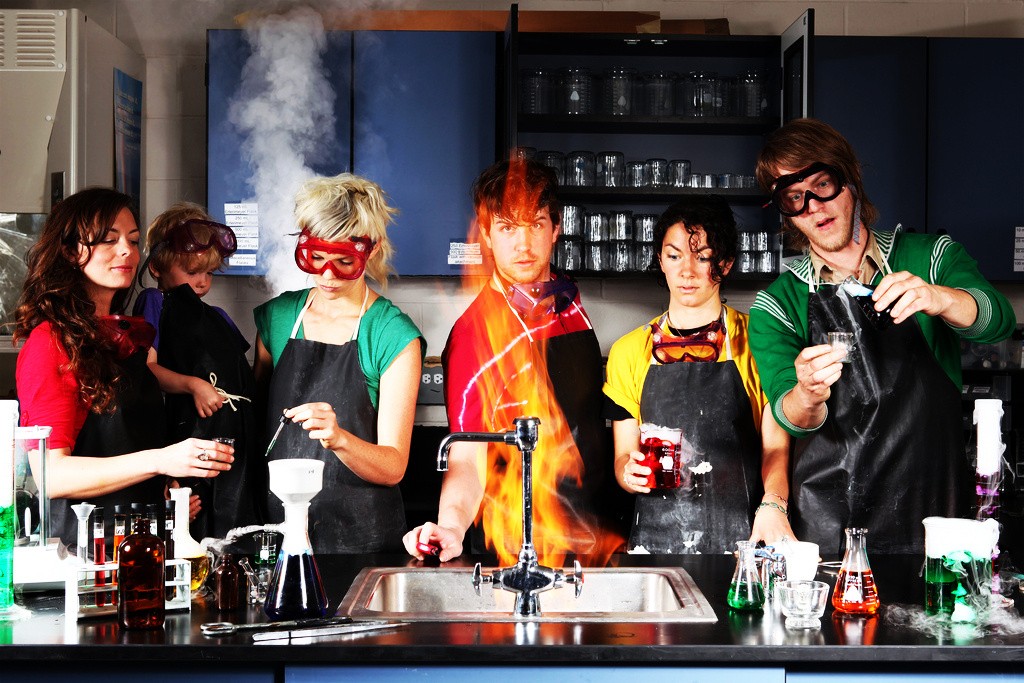 Science Partner – At almost every festival I've gone to, there's been a transformative moment where a band makes your pants tighter due to sheer excitement, melts  faces, makes beer rain down from the skies or a combination of all three. That moment at last year's UMS took place on the very first night during the 10 p.m. Science Partner performance at the Skylark. Anchored by killer vocals from Tyler Despres, Maria Kohler (aka Kitty Crimes) and Jess DeNicola as well as equally high energy instrumentals, this band takes several genres and creates a musical soda suicide. They kick off UMS with the 8 p.m. Thursday time slot at Brendan's this year.

Thursday Night's Highlights:
8 p.m. – Science Partner – Brendan's
8 p.m. – Leggy – Hi-Dive
10 p.m. – For Keeps – Hornet
10 p.m. – Not the Arrow – Illegal Pete's
11 p.m. – Strawberry Runner – Hi-Dive
11 p.m. – Brother Tiger – Eslinger Gallery
12 p.m. – Kitty Crimes – Eslinger Gallery
12 p.m. – Rossonian – Gary Lee's Motor Club
12 p.m. – CRL CRRLL – Blue Ice Lounge
Friday Night's Must-See Band(s)
Alright folks, this is when things get real. Friday night's lineup is dotted with a TON of amazing music, most notably unofficial party performances from Sawmill Joe, Paper Bird, and Nathaniel Rateliff. Other must sees tonight, Residual Kid. This band is literally comprised of kids but they rock the fuck off and not just for their age. Also if you haven't seen Bud Bronson & the Goodtimers you want to check out a band that conjures the "don't give a fuck about anything" renegade partying lifestyle of your high school hijinx this band is for you! Finally I highly recommend you keep your party pants on for the 1 a.m. set from Dragondeer. This band is poised for a breakout with their old timey wild western sound.
Friday Night's Highlights:
6pm In The Whale – Main Stage
6pm Andy Thomas's Dust Heart – Gary Lee's
6pm Sawmill Joe – Mountain to Sound Unofficial Party 52 W Bayaud
6:45pm Paper Bird – Centennial Day Party 1st & Acoma
7pm Set Sail – Hi-Dive
8pm Chris Heckman – South Broadway Church
8pm High Plains Honky – Skylark
8pm Eye & the Arrow- Mountain to Sound Unofficial Party 52 W Bayaud
8:45pm Nathaniel Rateliff & the Night Sweats – Centennial Day Party 1st & Acoma
9pm The Knew – Hi-Dive
9pm The Raven & The Writing Desk – Eslinger Gallery
9pm Tortuga – The Hornet
9pm Casey James Prestwood – Skylark
10pm Bud Bronson & the Good Timers – 3 Kings
10pm Covenhoven – South Broadway Church
11pm The Yawpers – 3 Kings
11pm The Other Black – The Hornet
11pm The Host Club – Illegal Pete's
11pm The Lonely Wild – Skylark
11pm Ian Cooke – South Broadway Church
12pm One Flew West – Illegal Pete's
12pm Eldren – Hi-Dive
12pm Residual Kid – 3 Kings
1am Plum – Hi-Dive
1am Dragondeer – Skylark
Saturday's Must-See Bands
I'm going to keep this short because it's day 3 and I'm already a bit frayed. Check out the Poop Talk Podcast cuz that'll be awesome. Natalie Tate is a can't miss, Rose Quartz is a must, as is Milo Greene and Porlolo, but I'm most excited about Strange Americans. Yes, their set is at 1 a.m. but it's UMS so crush a Red Bull and lets party. Night 3 here we GO!!!
Saturday Night's Highlights
12pm The Still Tide – 3 Kings
12pm The Burroughs – Irish Rover
1pm Briffault – Eslinger
1pm Optyc Nerd – Hornet
1pm Chemistry Club – Irish Rover
2pm Slow Caves – Irish Rover
3pm Poop Talk Podcast – Brendan's
4pm Red Fox Run – The Hornet
4:30pm Gabriel Garzon – Main Stage
5pm Residual Kid – Hi-Dive
5pm One Flew West – The Hornet
5:30pm Rose Quartz – Main Stage
6pm Natalie Tate – South Broadway Church
6pm Chemistry Club – The Hornet
6pm Ancient Elk – 3 Kings
7pm Inner Oceans – The Hornet
7pm Stag – 3 Kings
7:30pm Milo Greene – Main Stage
8pm Eros & Eschaton – 3 Kings
8pm Patrick Dethlefs – South Broadway Church
8pm Ned Garthe Experience – Hi-Dive
8:30pm STRFKR – Main Stage
9pm Porlolo – Historian's Ale House
9pm Brent Cowles – South Broadway Church
9pm Shady Elders – 3 Kings
10pm Beginners – 3 Kings
10pm Ian Cooke – South Broadway Church
11pm The Burroughs – South Broadway Church
11pm The Epilogues – 3 Kings
11pm De Collage – Eslinger
12am Ivory Circle – Brendan's
1am Strange Americans – Skylark
Sunday's Must See Bands
If you've survived three days of UMS go ahead and pat yourself on the back, crush that bloody mary, and get back out there for one more. Tonight's got a great lineup at the main stage with Oko Tygra, Inner Oceans, Zach Heckendorf and Tennis closing out the night. But also I'd highly recommend stopping in for some shows at Mountain to Sound's unofficial backyard party. They've got a killer lineup today and it's $5 to attend even if you didn't get a pass for UMS. Three more that you can't miss. SPELLS puts on one of the best live performances you'll ever see so don't miss them at the Hi-Dive and finally, if you're into blue-grassy folk stuff, both The Parlour Pickers and Rapidgrass are ones you won't want to pass up tonight. Have a fantastic final evening at UMS folks, and if you see me passed out on South Broadway somewhere, just make sure my pants are on and my shoes are off. Thanks in advance.
Sunday's Highlights
2pm Professor Fox's One Man Band – Illegal Pete's
3:30pm Oko Tygra – Main Stage
4:30pm Inner Oceans – Main Stage
5pm Joseph Sampson – Mountain to Sound Backyard Party 52 W Bayaud
5:30pm Zach Heckendorf – Main Stage
7pm Patient Zeros – Brendan's
7pm Parlour Pickers – Gary Lee's
7pm Covenhoven – Mountain to Sound Backyard Party 52 W Bayaud
8pm SPELLS – Hi-Dive
8pm Megan Burtt – Mountain to Sound Backyard Party 52 W Bayaud
8pm Chemistry Club – Skylark
8:30pm Tennis – Main Stage
9pm Rapidgrass – South Broadway Church
9pm The River Arkansas – Mountain to Sound Backyard Party 52 W Bayaud
9pm Poet's Row – Eslinger Gallery
10pm The Still Tide – Eslinger Gallery
11pm Colfax Speed Queen – Hi-Dive
 Here's your 2015 UMS Playlist
Special thanks to: Tobias Kraus, Virgil Dickerson, Amy Osgood, Ben Desoto, Nathan Tapp, and Chanelle Leslie, for their recommendations to this playlist!
Where to Drink Craft Beer
The UMS will stretch all along the South Broadway Region of Denver, so while you're enjoying the great indie tunes, be sure to look out for these outstanding craft beer locales!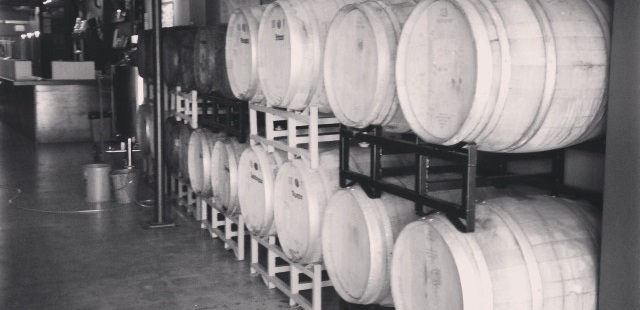 TRVE Brewing – 227 Broadway St #101, Denver, CO 80203 – TRVE has made a tremendous splash during their three some year tenure and continues to elevate their game. The heavy metal themed brewery has already become one of the most prolific producers of sours in the region and boasts a solid core lineup as well. This weekend's lineup features two killer farmhouses in Grey Watcher and Life's Trade which would both be perfect for the warm temperatures. Their Wanderlust Belgian Style Pale and their Tunnel of Trees are both great options for those looking for something a bit hoppy, and both Hellion, an American table beer and Scorn a hoppy wheat will be on the lighter side. Or if you're feeling dark, go for one of the best stout's in the city in STOUT O)))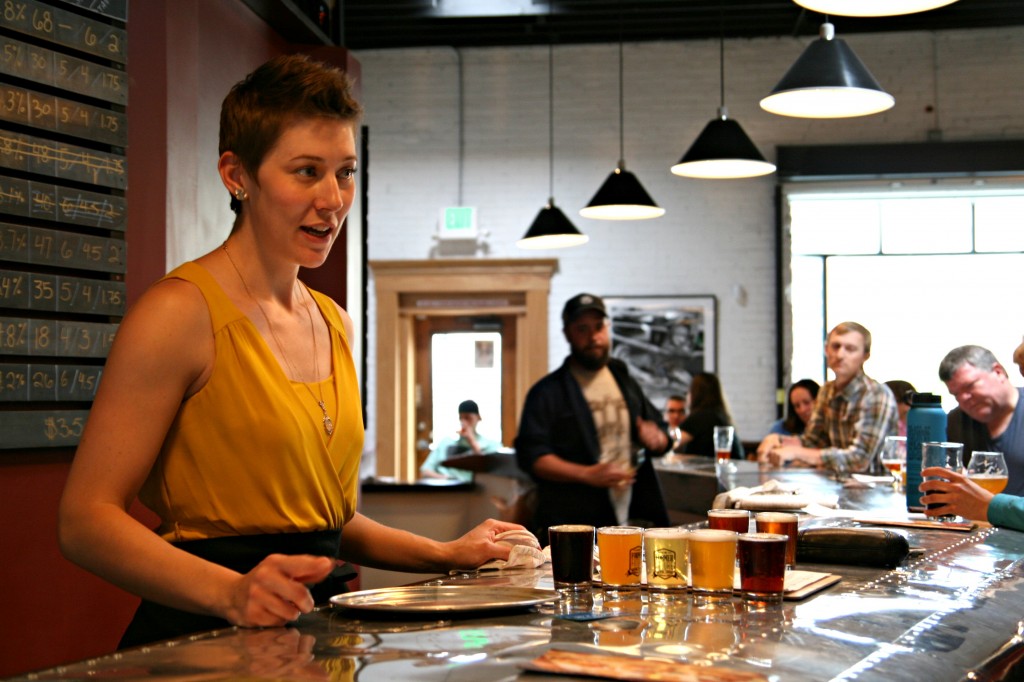 Former Future Brewing – 1290 S Broadway, Denver, CO 80210 – Located on the farthest reaches of South Broadway is another newcomer in Former Future Brewing. This brewery features a little something for everyone ranging from sours, their must try Salted Caramel Porter, English IPAs, to a big Russian Imperial Stout.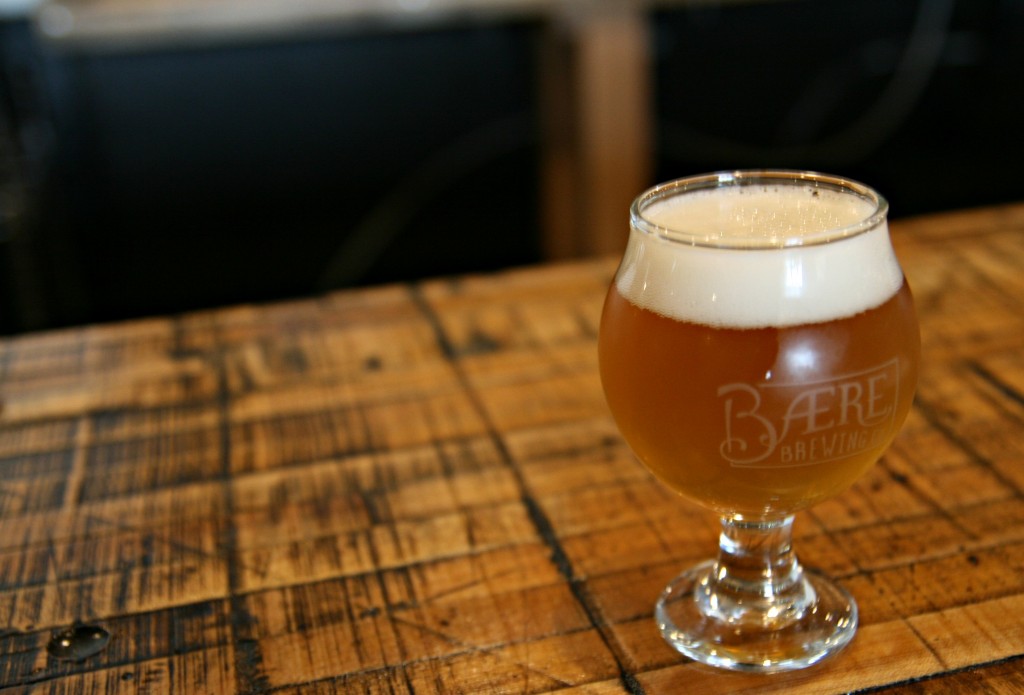 Baere Brewing – 320 Broadway, Denver, CO 80203 –  This July marked the opening of Baere Brewing, the most recent craft addition to the SoBro community. At the moment Baere only opens the doors to their 2,400 sq ft tap room from 4 – 10 p.m. on Saturdays, but they'll be pouring 2 new saisons this weekend to help UMSers beat the heat. Baere is committed to supporting the Denver community by sourcing their ingredients from local vendors – so stop by to compliment your locally-crafted music with a locally-crafted beverage.  -Laura Graham
Chain Reaction Brewing – 902 S Lipan St, Denver, CO 80223 – Slightly off the beaten path, Chain Reaction loves pushing the limits on experimenting with beer flavors. They've always got something utilizing unique adjuncts and at one point even randall-ed gummy bears into a pale ale. Currently they've got a great Pink Peppercorn Saison, Very Nice Blonde, Lemon IPA, and an intriguing Creme Brulee beer.
Declaration Brewing – 2030 S Cherokee St Denver, CO 80223 – Much farther down S. Broadway (you can take the light rail), lies one of Denver's newest breweries in Declaration. Their aim is to make a statement with their unique takes on classic styles of beer. Declaration has great tap room and patio perfect for your pre-UMS enjoyment.
Stay home and use Drizly! – Your House – Planning on pre-gaming for The UMS? Be sure to utilize Drizly, the on-demand alcohol delivery service. They've got a great selection of craft beer, wine and liquor so you can start the party with your friends at home. Download the mobile app and use the promo code: UMS2015 at checkout for free delivery.
Finley's Pub – 375 S Pearl St, Denver, CO 80209 – Finley's Pub is one of those secret neighborhood spots that you're almost afraid to tell too many people about: an Irish pub serving delicious Cajun-influenced food, eight insanely good craft taps, and an equally impressive bottle and can selection. With one of Denver's best burgers and two generous happy hours from 5 p.m. – 7 p.m. and 10 p.m. – 12 a.m., it's a great place to land before or after a show.  -Chris Day
Historian's Ale House –  24 Broadway #102, Denver, CO 80203 – Historians features 40 beers on tap, 30 of which showcasing Colorado craft beers. They house a fantastic rooftop patio and are located right in the heart of the UMS action.
Illegal Pete's South Broadway – 270 S Broadway, Denver, CO 80209 – While their tap list may not be as extensive in size, they do feature a number of great Colorado craft beers on the taps they do have available. Pete's is also one of the official UMS venues rockin solid tunes all weekend, they have a beautiful outdoor patio and will keep you nourished with their mission style burritos. As a pro-tip ask for reverse nachos which is all of the fixings of nacho cheese, rice, beans, guac, sour cream in a separate bowl from the chips so you can dip them as you please!
Breckenridge Beer – Breckenridge Brewery is the official sponsor of this year's UMS. They will offer a variety of options both on draft and in cans at the Main Stage!
---