No Comments
The Year of the Rookie Quarterback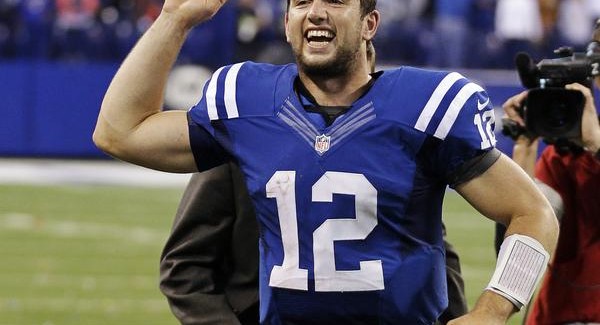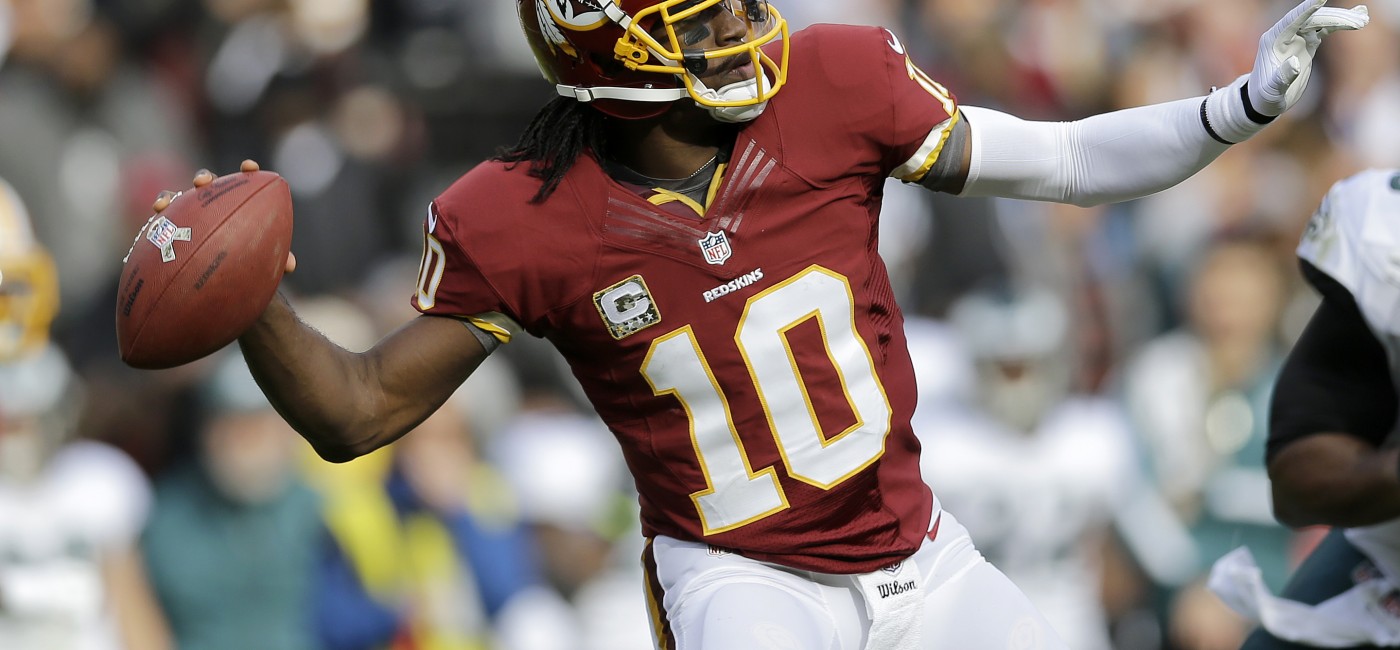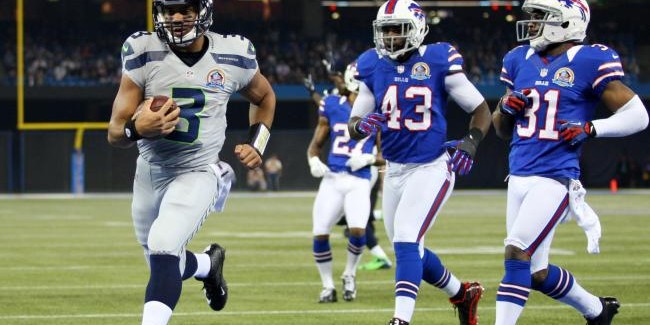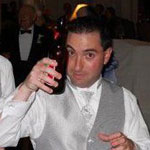 With the NFL regular season winding down, it's time to reflect on the past 16 weeks. There has been a lot of controversy this season with replacement refs and Bounty Programs just to name a couple of issues. But there have been bright spots. One of which is the play of this year's rookie quarterbacks.
Not since 1983 have such talented and successful quarterbacks entered the league. In that year the NFL welcomed Jim Kelly, Dan Marino and John Elway. Pretty good year for quarterbacks. This year we've seen some remarkable play from Russell Wilson, Robert Griffin III and Andrew Luck – whom I believe should be the Rookie of the Year.
It's not just the fact that these players are playing well; it's also the fact that all three will in the playoffs. Wilson and RGIII will be facing off in the NFC Wild Card and Luck will take on the Ravens in the AFC Wild Card. Last year the three players' teams were a combined 14-34. This year? 29-16.
Luck took the Colts from a 2-14 team to a team locked into the No. 5 seed in the playoffs. No one thought the Colts would be this good this quickly. After losing Peyton Manning to the Broncos and their coach to battling Leukemia for almost the entire year, I don't think Indy was even thinking about a .500 season. Luck, out of Stanford, came to the rescue and has thrown for over 4,100 yards and 21 touchdowns. He rejuvenated the team and receiver Reggie Wayne, who could have left for a better team, is having another great year.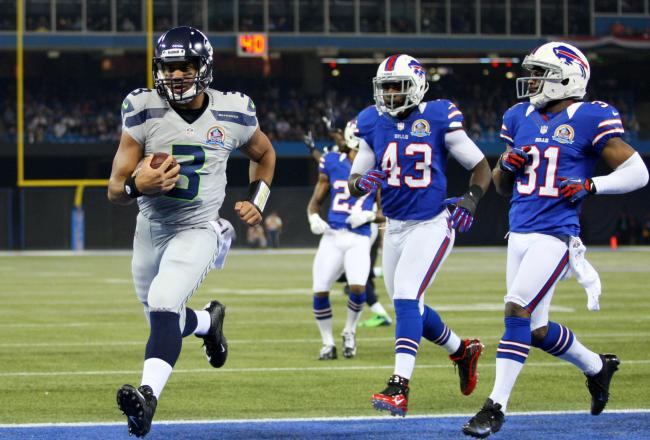 Wilson wasn't even supposed to be the starter for the Seattle Seahawks this year. Last year's 7-9 team was leaning on Matt Flynn, the former Green Bay backup, to lead the team. Instead he found himself in a position battle with the team's third round draft pick. It was a battle Wilson won and has the team at 10-5 and in the playoffs. Wilson is a scrambling quarterback but has still thrown for over 2,800yards and 25 touchdowns. He definitely earns the title of most surprising player of the year.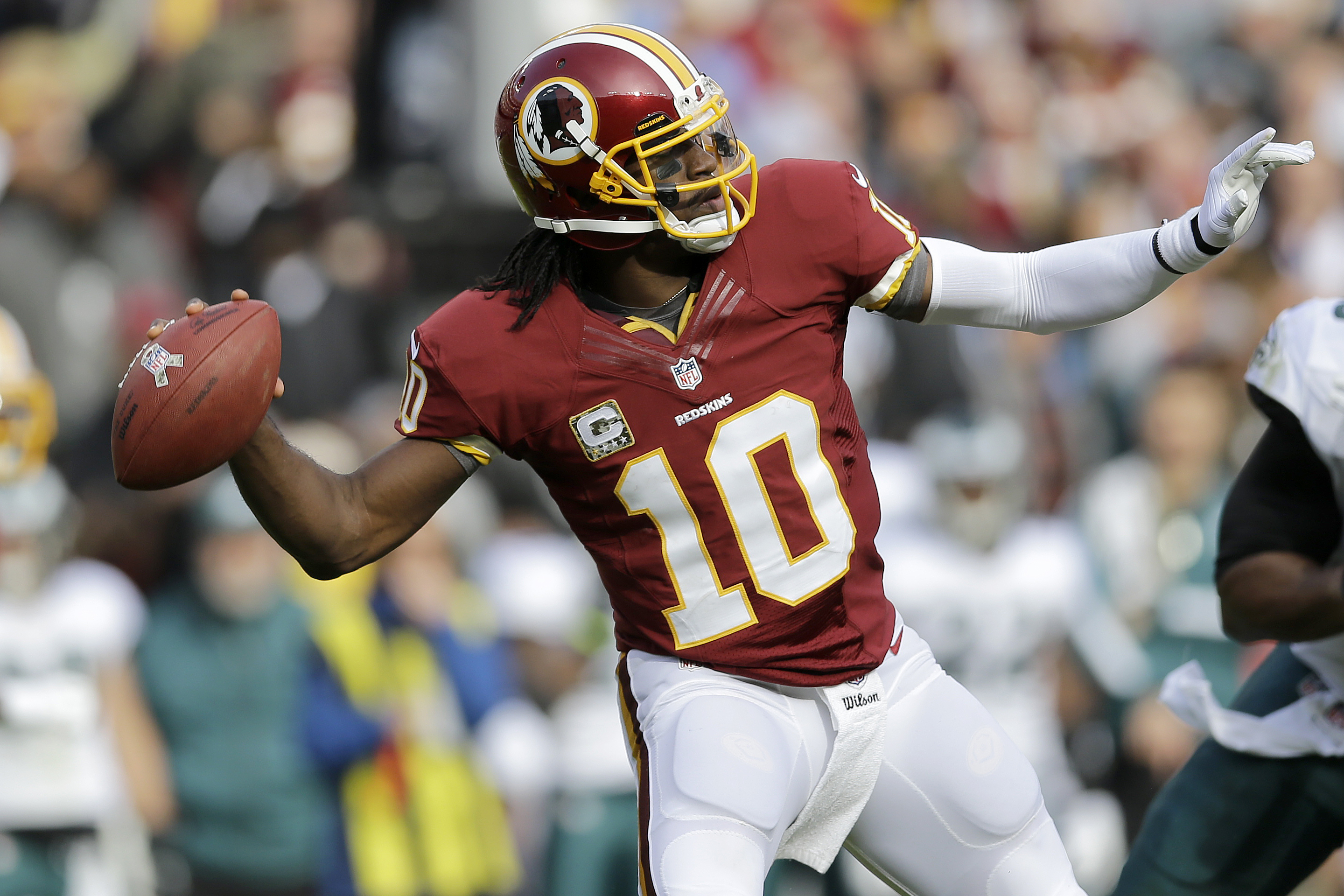 RGIII came into the NFL off winning the Heisman and was expected to start performing right away. Washington isn't an easy place to play but RGIII came into camp and earned the starting job hands down. The Redskins were 5-11 last year and missed the playoffs. This year they are 10-6 after putting away Dallas last night to snag a final playoff spot in the NFC East.
So all three players have been great and any one of them could win Rookie of the Year. But I'm looking long-term here. And if I'm a Redskins or Seahawks fan I would be a little worried. Scrambling quarterbacks don't have a good history in the NFL. In a 16-game season against elite players those QBs who leave the pocket seemingly have shorter careers. There have been great scrambling players, like Fran Tarkenton, Steve Young (yes he scrambled) and Elway. But history is not on their side. Many scrambling quarterbacks have been plagued by injury and never lived up to their full potential.
The problem with scrambling quarterbacks is that overtime defenses have become stronger and faster. I guarantee you if Elway or Young were playing today they would be in the pocket much more. We've already seen it this year with RGIII having several injuries and will play Sunday with an injured knee. Wilson was such a surprise this year that defenses I don't think game-planned well for him. That will change next year for sure.
If I'm the Colts I'm feeling really good right now. Luck is a strong pocket-passer, something they are use to in Indianapolis after watching another QB by the name of Manning for 14 years. Luck had just over 200 rushing yards this year while RGIII eclipsed 700 and Wilson had over 400. Running backs in the NFL have the shortest careers of any position. Why? They are constantly getting hit.
Look at Brett Favre – how long did he play? Seemingly forever, and that can be partially attributed because of his desire to stay in the pocket and when things broke down he threw the ball away – prolonging his career.
It's been reported that the Redskins have already started coaching RGIII to run less and when he does run make sure he slides early or get out of bounds. You can't have your star quarterback taking hits from a defense's secondary. Teams know that now and I think you'll see the days of a Michael Vick or Cam Newton become less frequent. It just doesn't make sense.
This column started out talking about the positives and then took a 180-degree turn and started talking about the negatives of being a scrambling quarterback. I think RGIII, Wilson and Luck are all great for the game. I'm rooting for each one of them to have long and successful careers but from what we've seen this year their style of play will need to adapt to the NFL game played today.
Luck is your Rookie of the Year because he took the worse team of the three and made them good – no great. It will be exciting to watch these three battle over the next few years. Each has a different style of play that is exciting and a breath of fresh air for the NFL.
Wilson and RGIII have had great years and you hope no one has a sophomore slump. But I think for these two to have long and Hall of Fame careers they will need to alter their game a bit – and have a little luck too.