3 Comments
What American Sports Can Learn from English Football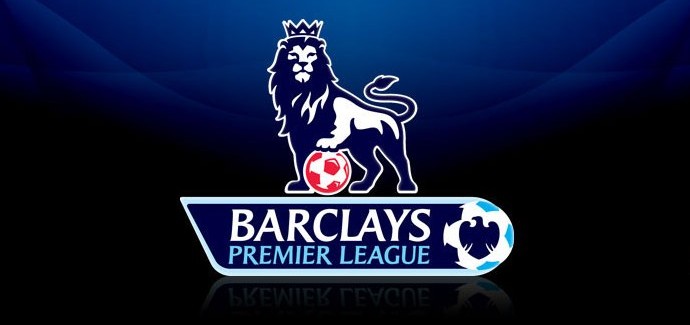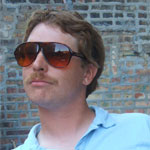 The start of the American football season almost coincides with the start of the English football season, and with it optimism, high expectations, and hope that this will be your team's "year." In American football, that means the year that your team wins the coveted Lombardi Trophy given to the Super Bowl Champions. I have been a Bengals fan since I could sport an Boomer Esiason jersey and mimic the Ickey Shuffle, and I love American football, but our obsession with this sport also blinds us to its shortcomings. In fact, American professional sports, in general, have much to learn from the European soccer leagues (and none of it has to do with which body part you use to move the ball up and down the field). These suggestions are mostly structural as to how the leagues are set up to make the entire season more fun, intriguing, profitable, and viable.
Naysayers will be quick to point out that some of these suggestions are logistically challenging (due to geography) and highly improbable (due to money and structures already ingrained); however, think about every mid-size city, a population 50,000 + having a professional sports franchise to bring jobs, tourism dollars, and the community galvanization that comes supporting the team that is housed in your town.
1) Relegation, Promotion, Incentives System
England and Wales combined would fit into the state of Missouri, and yet they are able to not only field a 20-team top level soccer league, but they are able to field a competitive team with a feeder system in nearly every town in the country. They have the 20-team Premier League, a 24-team League Championship, a 24-team League One, a 24-team League Two; that makes up the Football League. Then it goes into like 20 something tiers below that who can play their way into the Football League by getting promoted at each level; these teams are called "non-league teams." In each division there is opportunity for relegation (being knocked down a league) and promotion (being bumped up a league).
To give you a concrete idea of how this works let's look at the top two tiers, the Premiership and Championship, respectively. The league standings are based on a points system: 0 points for a loss, 1 point for a tie, and 3 points for a win. On the last day of the season there are two teams still at the top of the table vying for the Premiership League Championship (lets call them Packers and Broncos to use names ). On the flips side, there are four teams (we will call them Browns, Bills, Titans, and Raiders) vying to not finish in the bottom three because finishing in the bottom three will result in relegation down to the League Championship (meaning less money for the club, and perhaps an inability to attract top level talent). Now on the final day of the season, all teams play on that day at the same time, so managers and players know no results coming into the contest. The Patriots are playing the Bills (Goliath v. David), but both teams have something very tangible and immediate to play for…this is not a write off game for either player or manager (not like you get in the last 10 games of an NBA season).  Intrigue is high from fans across the league, because of the multiple implications of the outcome. Now you will have this same anxiety and intrigue from teams in the league below, either trying to get promoted to the Premiership or keep from getting relegated down to the league below.
If your city has a team in the League Championship division, winning is great, but getting promoted is the ultimate goal. Once you are in that top tier, you want to be competitive, of course, but your main goal (at least for the first season) is staying up, which brings in more money and allows you to pay for better players.  There are incentives for all teams in all games, not just for those fighting to win the league or save their spot in the top league, but where you finish on the table can dictate many different things – most notably money, players, and where you will be playing next season.
2) Multiple Leagues for Top Level Teams
The high level teams (say the top eight in the top tier) qualify for other leagues that run concurrently with the BPL season. The top four teams in the Premiership will qualify for the UEFA Champions League, which pits them with top teams from all leagues throughout Europe and Western Asia (Russia, former Soviet Republics, and some Middle Eastern countries). There is also the Europa League, which invites those finishing in spots 5-8 or winning qualification through either the FA Cup or League Cup. The leagues have group play and then elimination play set up like the world cup, but it is spread throughout the season.The teams participating obviously will be financially compensated (and very well compensated) for their qualification in these leagues, which will be used to buy better players and create the type of depth you need to compete in two highly competitive leagues for the 10-month season. However, more games means more opportunity for injuries, fatigue, and a difficult decisions to make in terms of team priorities. Mo' money, mo' problems. This can be an equalizer for lesser league teams whose players, though not as good, may be better rested.
Imagine winners of Carribean, Central American, and North American leagues all competing in an ongoing league that runs concurrently with MLB, NBA, or NFL. New teams, new rivalries, and new challenges for those top level organizations. For a country as sports-obsessed and patriotic as America, these types of leagues can bring a tremendous amount of pride, and ensure that there are always sports on TV.
3) Tournaments throughout the year, instead of just one in the post season
As Americans, the only competition we know is the postseason. NCAA basketball, NFL, NBA, MLB, even our collegiate and professional soccer all work towards an elimination-style post season. And the World Cup Finals, soccer's biggest stage, also uses this format to determine who is the best team in the world. It is a simple format: win and go on…survive and advance. I love these style tournaments, but it seems silly to me to play in a league for 16 or 162 or 82 games in order to qualify to play more games. None of these leagues, professional or collegiate, really put emphasis on winning the league. Why not? Isn't that  the greatest testament to consistent high-level play by the athletes and good managing through injuries and complications of a long and grueling season? An injury to your quarterback in the final games of a regular season could kill the playoffs for a team that goes 14-2 in the regular season. They are the best team, but perhaps not the best team at the end of the year. What if those elimination-style tournaments were going on throughout the season with the focus still on finishing top in the league? And what if there were incentives not only to win those tournaments, but also to win the league outright.
English football puts high value on winning the league, but more than that, they still have these elimination-style tournaments, which take place throughout the season. There is the League Cup (currently called the Capital One Cup, formerly the Carling Cup) and there is the FA Cup. Winning the League Cup will earn you a spot in the Europa League, while winning the FA Cup only gets you a a spot in qualifying for the Europa League. The League Cup, though holding a greater prize for winning with automatic qualification for Europa, is arguably less prestigious to win as it only encompasses 92 teams (those that make up the Football League). The FA Cup, on the other hand, had close to 800 teams enter in the 2012-13 tournament, and any tournament that size takes luck as well as talent to win. Again, the fun of putting these during the season is that it causes teams to prioritize league play vs. tournament play, and it is a chance to compete with and beat the top tier clubs for those in the lower divisions. And if we love anything in this country it is an underdog. Something like the Trenton Tigers knocking off the New York Yankees would lend an NCAA tournament-style cinderella feel to our major professional sports.
The ultimate sign of excellence then becomes doing what famed club Manchester United did in 1999, winning the Premier League Title, the UEFA Champions League title, and the FA Cup (this trifecta of winning three major competitions is known as a Treble). Major clubs like Inter Milan (Italy), Barcelona (Spain), and Bayern Munich (Germany) have done this in the past decade as well in their respective leagues and tournaments to establish their place as the top clubs in Europe.
4) Teams/Clubs develop players from an early age, not school
This is a huge change in thinking for Americans, who are used to a highly competitive field of college athletics. In fact, one could argue now that college football and basketball teams supply exactly what I proposed earlier about all of these towns having professional teams. The difference is that these players would then get paid…at any age when they can contribute to the professional level teams. Allow academics to once again take precedent in schools, and for those that want to compete in a sport that opportunity would still exist, but as a place to compete, not develop for professional leagues. Instead, professional teams have feeder systems (like baseball's A, AA, AAA) and developmental clubs for good young players (like club soccer, AAU basketball, and AABC baseball) that will develop them for a track of competing professionally. These developmental teams are associated with and supported by the professional teams of that town, meaning they are not based in other towns. You may have the top level team playing on Saturday, and the A, AA, AAA teams playing during the week. Or you may get a double-header for your money pro team and AAA team on the same day. For coaches this would mean that college coaching icons like Spurrier and Saban, Izzo and Calapari would either coach the top tier professional teams or find a job in one of the lower divisions. The big change for something like baseball is that feeder teams would all be in the same city, and now minor league affiliates would become their own professional franchise. Thus, the Lousville Riverbats (Cincinnati's AAA affiliate) would be in a 2nd tier MLB league, but operate as their own franchise. Cincinnati's developmental teams would then be in Cincinnati, and play developmental teams from other MLB-1 clubs.
By allowing these clubs to develop players you add another dimension to a team's role in and contribution to the town.
Here is a complete hypothetical as it applies to American Football:
-Take the top 20 teams. That is your top division: NFL #1.
-Take the remaining NFL teams plus the top CFL teams and put them in NFL #2.
-There would be an in-season tournament that encompasses all teams. Perhaps four weeks of league play, and then a week of tournament play.
-All teams would be seeded according to finishes last season, and there would be byes for teams finishing in the top four (or even top eight) of the top division.
-Bottom four teams in NFL-1 would swap with top four teams of NFL-2 for the following season.
-Instead of there being tons of arena league teams and the like. There would also be an NFL-3 and NFL-4 to absorb those leagues and players into a larger four tier NFL.
-The promotion and relegation would work the same for each division.
| | |
| --- | --- |
| NFL #1 | NFL #2 |
| Patriots | Cardinals |
| Ravens | Browns |
| 49ers | Bills |
| Packers | Dophins |
| Texans | Titans |
| Broncos | Jaguars |
| Steelers | Chiefs |
| Redskins | Raiders |
| Seahawks | Rams |
| Giants | Argonauts |
| Bengals | Jets |
| Steelers | Lions |
| Saints | Chargers |
| Eagles | Rough Riders |
| Cowboys | Stampeders |
| Panthers | Eskimos |
| Bears | Bombers |
| Vikings | Tiger-Cats |
| Falcons | Renegades |
The Takeaway
I love American football, but I love English football even more. I want to see winning your league, being the best team throughout the season to mean something more than seeding for the post season. I want to see the (hypothetical) Lexington Wildcats take on the Miami Heat in one of these cross divisional tournaments. I want to see every game of a season mean something for every team. I want professional athletes that are being trained as professionals and that are making money for other people to get a taste of that financial compensation. I want towns that live and die with their team, and cities that thrive because of their team. And I want to see it in America.
Hopefully you've learned a little more about English football, if anything just to avoid seeming like this guy…
---