No Comments
Weekly Growler Fill | National Beer News Roundup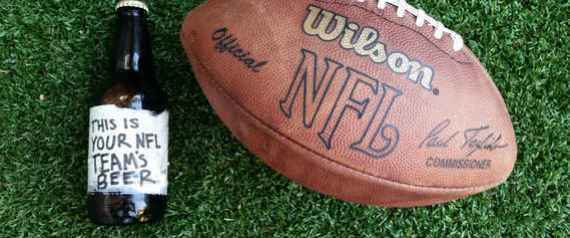 Football season has officially begun and therefore your beer and food consumption is about to rise substantially. Just to even things out, make sure your beer knowledge also increases by keeping up with the Weekly Growler Fill. This week we announce a few new bars opening, Victory releases Moonglow Weizenbock, and there is a perfect beer for every NFL team. Read on and stay up to date with all the latest craft beer news.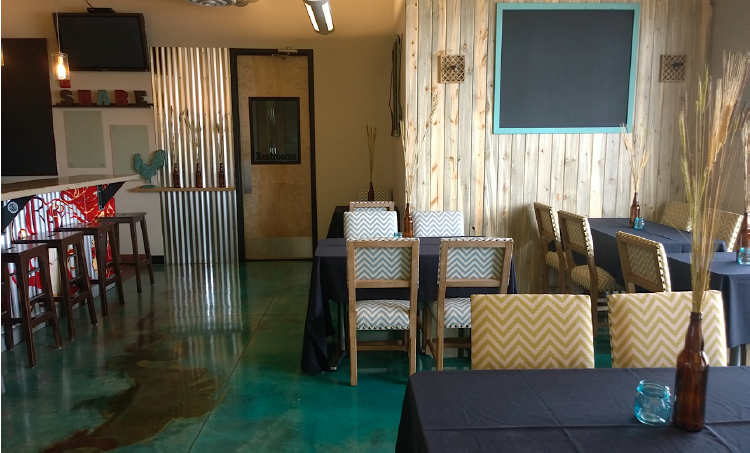 FCB's Happy Hour and Tapas Bar will be located in FCB's old tasting room location on 1020 E. Lincoln Ave. Fort Collins, Colo. and will be open Monday thru Saturday's from 4 p.m. to 8 p.m.
A selection of 15 different hand crafted tapas will be available to guests either a la carte or in flights of five, meant to be paired with flights of FCB brews. Along with the tapas and FCB beers, guests are encouraged to indulge in Spanish wines, cocktails and desserts. FCB has teamed up with Walrus Ice Cream, also located in Fort Collins, to feature a seasonal ice cream dessert created with a selection of FCB brews.
Whether you want to grab a drink or grab a 6-pack to go, Liberty's Bar & Bottle will be able to fulfill your needs. Focusing on wine and beer, the new bottle shop/bar plans to have 12-20 tap handles and 25-30 bottle and can options available at all times. If you live in Cincinnati, make sure you stop by this place when it opens mid- to late September. It is located at 1427 Main St., just south of Liberty.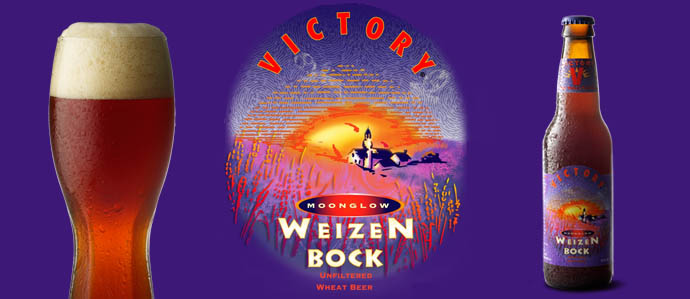 What in the what is a 'Weizenbock'? It's 'bock' roots come from German hops and its 'weiss' roots come from weiss beer yeast. Victory describes it as this: "a bottle conditioned German style ale, rich in malt tones, spicy fruit aromas and warming flavors which combine to create the perfect autumnal elixir." They claim that this recipe adheres to old-world processes and simultaneously utilizes new age hopping trends. Sounds like Back to the Future: Beer Edition. Check out Victory's Beerfinder if you want to get your hands on this time traveling brew.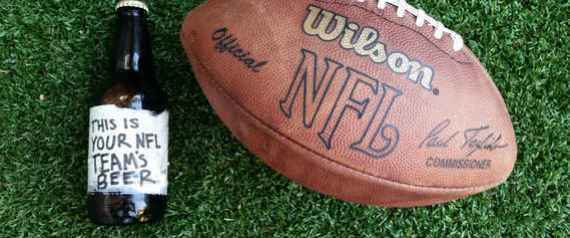 Here's an idea for all you fantasy players: drink an appropriate beer every time a player from a different team is up. You may have to drink 4 or 5 on a Sunday afternoon, but who says you weren't going to do that anyway? If I went with this idea, today (Sunday) I'd be drinking Wit's End Brewing Company's Bitter Late Than Never (for the Broncos), Jack's Abby Brewing's Copper Legend (for the Patriots), DC Brau's The Public (for the Redskins), Deep Ellum's Dreamcrusher Double Rye IPA (for the Cowboys), and an Abita Amber (for the Saints). Sadly, I can't get my hands on all of these heavenly creations, but I'll try my best. Tomorrow, I'll celebrate with a victory beer – who says girls can't kill it in fantasy football? (you're going down, losers.)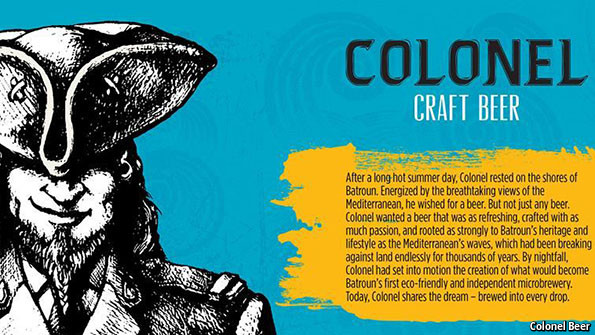 It's not often we hear about new breweries opening up in the Middle East, probably because a large majority of the population does not drink. Nevertheless, some pioneers still believe a craft beer market exists. The newest microbrewery to the area, Colonel, is already experiencing great success! The owner, Jamil Haddad, originally hoped to turn out 500 liters per day and after two months of being open, he was producing 1000 liters a day and still wasn't keeping up with the demand. He is already planning on expanding. It's always great to hear of a craft beer success story. Cheers, Colonel Microbrewery!
Adding chilis to beer may not be an entirely new idea but it is certainly growing. A few examples include Punishment by Stone Brewing Company, Habanero Sculpin by Ballast Point, and Theobroma by Dogfish Head. What do you think of the hot and spicy beers? There are some chili beers out there that I just can't handle and therefore I leave them to be cooked with – ex. Ghost Face Killah Cornbread. While we may not all be able to stomach these fire-y creations, I think we can all agree that they make a great addition to the Sunday funday Bloody Mary.
Do you have Growler-worthy news or just want to send me some beer for writing about you? Email [email protected] with your stories, inquiries, and accolades.