No Comments
NFL Opening Weekend Kick-off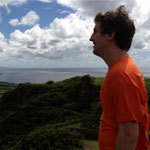 There are few things that keep me from bemoaning the end of summer: changing colors, lower humidity, upcoming fall concert calendar, and Sundays (pumpkin beer certainly would not be on that list). While I would hardly consider myself the die-hard fan takes 2 months off during the year but still knows when someone on his/her team scraped their knee flying down Devil's Backbone in Cincinnati. Being in one of the large NFL markets here in Philly, it is par for the course to get people to call in on sports talk shows about a Phillies or Flyers game that want to talk E-A-G-L-E-S all the time, and it got old real fast. But thankfully, with Chip Kelly in town, the same tired conversations about why Andy Reid hasn't been fired yet have gone by the wayside. Fortunately, the complaints about DeSean Jackson and his attitude have also.
Up to this point (Sunday Night), there have been 14 games that surprised us a lot….and then there are those that really didn't shock anybody. Let's get down to business. While I would love to say that the Eagles performance (in the second half, obviously) was the highlight of my day, those honors are reserved to Tony Romo, Jerry Jones and the supporting cast of "Remember The Cowboys…of 1992, 1993 & 1995 because those are the only good memories Cowboys fans are going to have for really long time". Even with all the controversy and injuries on San Francisco's defensive unit, the difference in caliber is night and day. That, and Romo's 3 interceptions in the 1st half which also seems to find a place in the script at Jerry's Theatre.
Moving right along to other QB woes, Chicago may have a case of buyers remorse after losing their Home Opener to Buffalo. Cutler, who signed a 7 year deal to the tune of a cool $126 million, was intercepted twice resulting in 10 easy points for the Bills. Like the Dallas game, Chicago lost because of its turnovers. Fortunately, the Eagles did not. After going down by 17 in the first half to arguably the worst team in football, Chip Kelly was able to get his game plan back on track with the help of the healthy Jeremy Maclin, superstar Lesean "Shady" McCoy and newcomer Darren Sproles. 34 point in the second half sent a message to a weaker NFC East division "You can find us at the top".
In the AFC, Bengals dodged a serious bullet thanks to AJ Green. With their only touchdown coming in the last 5 minutes of the fourth quarter, Andy Dalton connected with Green for a 77 yard beauty with both juking and playing a deflection of himself that reclaimed the lead and sealed the deal. Less than a minute before, Joe Flacco on 3rd and 14 launched an 80 pass to newly acquired Steve Smith that kicked the game into high gear. Check out the , they are worth it.
As I am sure you also heard, the Patriots lost to the Dolphins, which means Jim Belichick isn't happy. They had a 10 point lead and ended up losing by more than that. That makes me happy. Only 31 more games until Tom Brady retires, amirite? Unfortunately, the Steelers found a way to win. After coming back from being down 24 points, I was really expecting Big Ben to lose to Cleveland, instead he goes 18-1 lifetime. (Insert joke about if coach had just put Johnny Manziel in the fourth quarter, they would have made state).
Thankfully we still have two games to go, with the Giants taking on Detroit and San Diego against Arizona. Until next time friends.