No Comments
Ultimate 6er | The NFL's Lovable Losers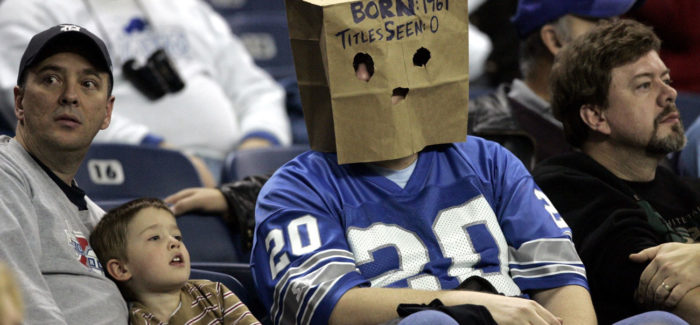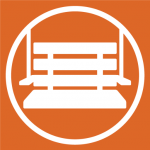 The NFL season is in full force and several teams are competing for a playoff spot. There are some teams however that do not stand a chance even making the playoffs. Rumors are floating about key players being traded, coaches being fired, and who is in the competition for #1 pick in the draft. While several teams' seasons have been over for weeks that isn't an excuse to not have a good time. The best way for players to get through the next few months is with a beer that helps them forget (or remember) their team's woes.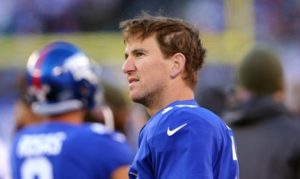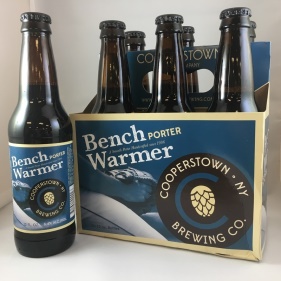 One team that definitely did not live up to the preseason high-hopes is the New York Giants. Some sports writers gave the Giants a good shot at making the playoffs. These hopes were quickly crushed when Odell Beckham and seemingly every other receiver ended up on the injured reserve. Eli Manning still played his heart out all season. That was until he as surprisingly benched for Geno Smith. Along with many Giants fans Eli was shocked to know he would be warming the bench. He deserves a Bench Warmer Porter from Cooperstown Brewing Company.
---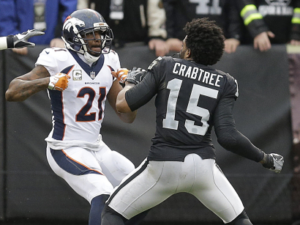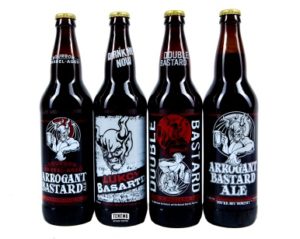 Nothing is more frustrating for NFL fans than one of their team's key players doing something stupid to get ejected and/or suspended. That is unless the team is already in the dumps and the player's actions are the most entertainment seen in weeks. This can be said for the week 12 fight between Broncos cornerback Aqib Talib and Raider's receiver Michael Crabtree. Talib's second chain yank sparked the scuffle that would have both players ejected and suspended for 1 game. For the Broncos the loss was just another piece in an embarrassing season but the Raider's lost a top receiver in their pursuit of the playoffs. While each player is enjoying their suspended week from their couch they might as well be drinking an Arrogant Bastard Ale.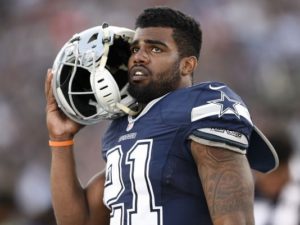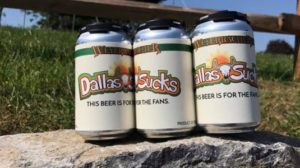 Another team that had high promise in the preseason was the Dallas Cowboys. Favored by many to win the division they seemingly had the right pieces to make a push for the Super Bowl. A mediocre start was picked up with some impressive wins but then Ezekiel Elliot was finally suspended. Plus the Philadelphia Eagles happened. With a powerful best record in the NFL they are not letting Dallas pass them soon. Weyerbacher Brewing Co. has shown their dislike for the Cowboys by brewing Dallas Sucks, a light pale ale that is perfect for tailgating. However Cowboys fans will be quick to remind them the Eagles have never won a Super Bowl.
---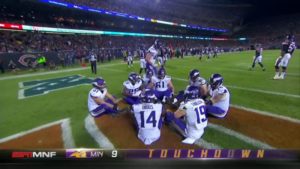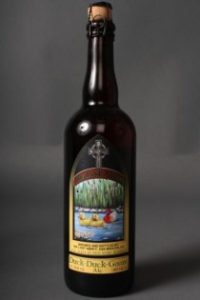 It has been six seasons since the Chicago Bears have posted a winning season and eight since they made the playoffs. Even after finally dumping Jay Cutler they have struggled against their hated division opponents. The Minnesota Vikings reminded them of their NFC North dominance this year with an exceptionally planned touchdown celebration. After a TD from Case Keenum to Kyle Rudolph the offensive players celebrated by playing a game of duck, duck, goose in the end zone. Since the best motivation for next season is a constant reminder of how bad it feels to lose, I dedicate Lost Abbey's Duck, Duck, Gooze to the Chicago Bears.
---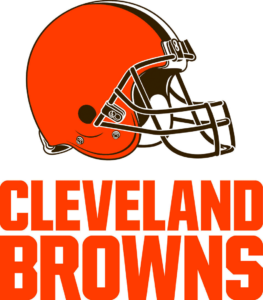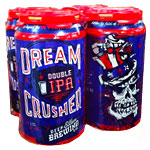 Once again the worst team in the NFL will most likely be the Cleveland Browns. Year after year stupid decisions (example: still paying Brock Osweiler) and constant losing crushes the dreams of Browns fans. If anyone needs beer to forget a losing season (or several) they are the Brown Backers. Dreamcatcher Double IPA from Ellum Brewing Company is a great beer to drink but also to prepare them for their dreams to be crushed next year.
---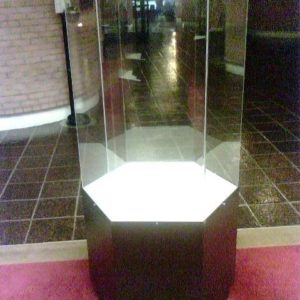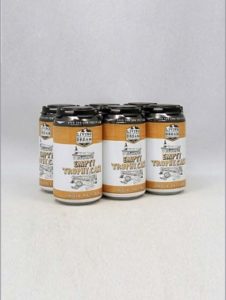 Thirteen NFL teams still have an empty Lombardi Trophy case. These teams are the Tennessee Titans, San Diego Chargers, Philadelphia Eagles, Minnesota Vikings, Jacksonville Jaguars, Houston Texans, Detroit Lions, Cleveland Browns, Cincinnati Bengals, Carolina Panthers, Buffalo Bills, Atlanta Falcons and the Arizona Cardinals. They can fill their empty trophy case with cans of Empty Trophy Case from Living the Dream Brewing.
---