No Comments
Ultimate 6er | Indianapolis Breweries Ahead of the NCAA Championship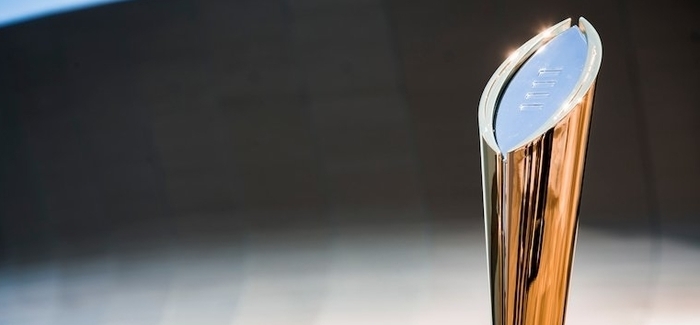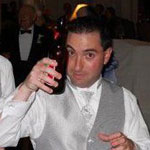 As Georgia and Alabama fans flood Indianapolis this weekend ahead of Monday's NCAA Football Championship game, they'll discover a great beer city with top-notch breweries surrounding Lucas Oil Stadium.
Indianapolis is right up there with other small-mid-size cities like Cincinnati, Pittsburgh and St. Louis that have an excellent craft beer scene. 
The weather forecast right now calls for 20 degrees on Friday but 39 and 46 degrees respectively on Saturday and Sunday. While you might want to stay inside the taproom on Friday, give me a heat lamp on Saturday and just a heavier jacket on Sunday and you'll find me outside with a pint of beer.
My wife is from Indianapolis so I spend quite a bit of time in the city exploring the breweries there. Here are six breweries I'd recommend anyone visiting the city check out, especially if you're getting into the city on Friday or Saturday ahead of the game. 
8-minute drive from Lucas Oil Stadium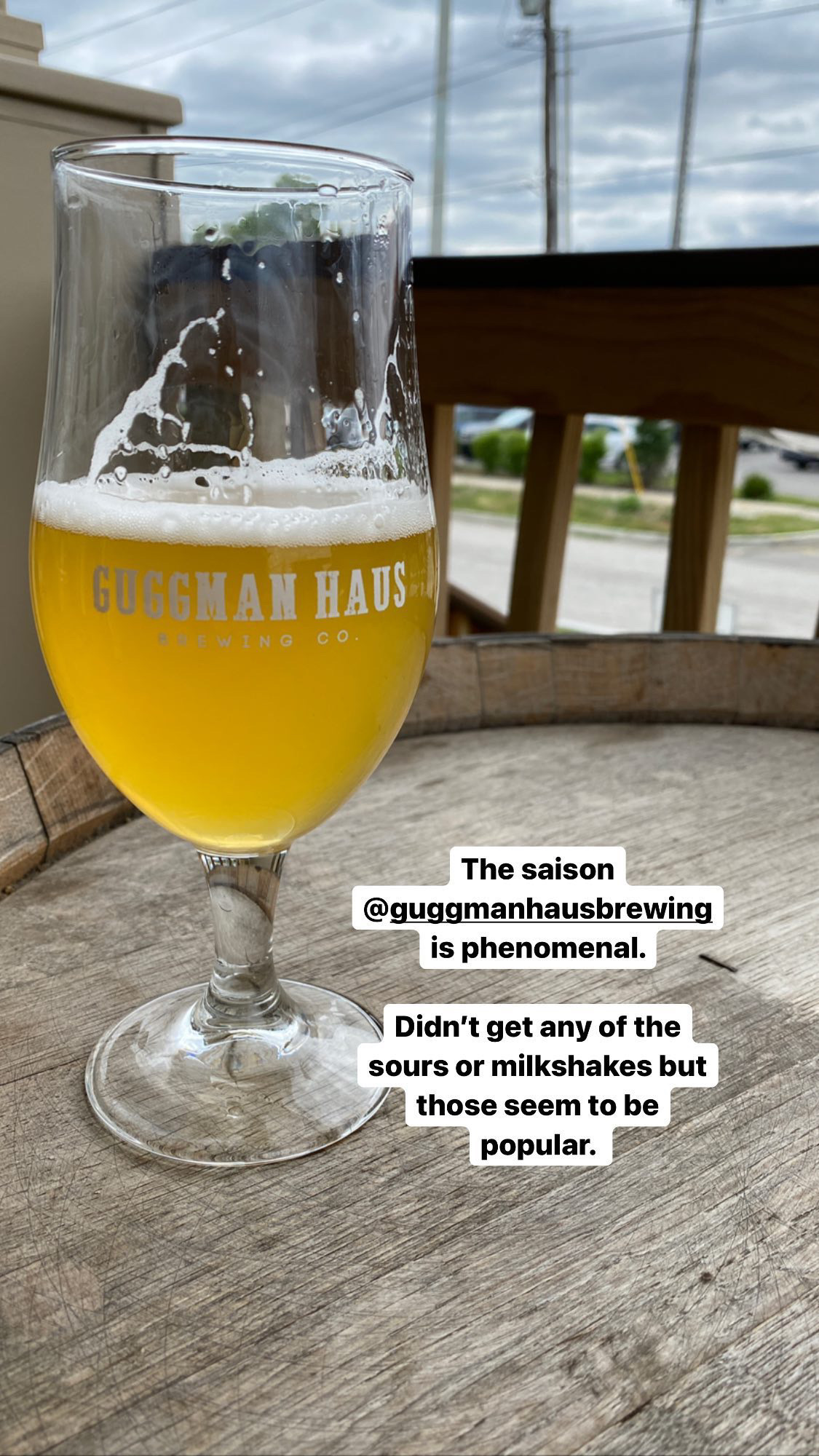 On one trip to Indianapolis I asked Twitter what new brewery in the city should I check out. Guggman was the clear favorite, and it wasn't even close. Last time I was there the indoor taproom wasn't open yet, and it was all outdoor seating. Since then there's a really nice size indoor seating area, food and, of course, plenty of beer.
What I love about Guggman is the variety. Yes, their Hazy IPAs are really good, but they also have an American IPA, Pilsner and Brown Ale that are very well done. If you're looking for Fruited Sours, Milkshake IPAs or Pastry Stouts, you'll be right at home.
It's a great draft list and a very popular place so expect it to be crowded before the game.
11-minute drive from Lucas Oil Stadium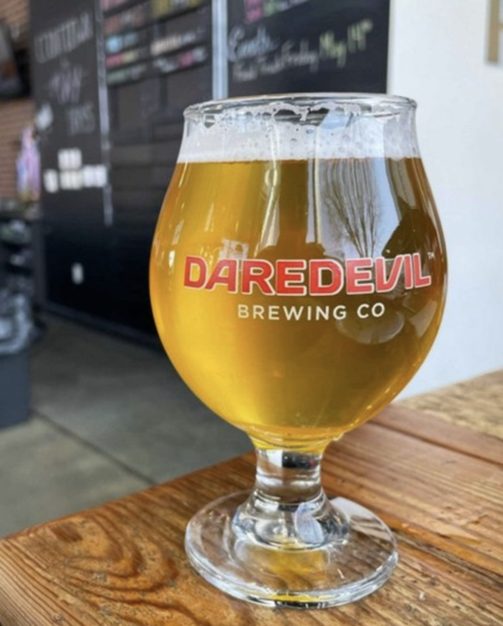 One of the first craft beers I ever had from Indianapolis was Daredevil's Lift Off. This West Coast IPA was bright and hoppy with a long lasting bitterness that I really enjoyed. It's still a four-pack I gravitate towards whenever we head back to see my wife's family.
The Speedway taproom isn't far from Lucas Oil Stadium, and they have a full pizza menu as well to go with your beer. They don't have any Hazy IPAs, and maybe that's part of the reason why I'm such a fan. Pro tip: try their different Sadlers and Shandies.
5-minute drive from Lucas Oil Stadium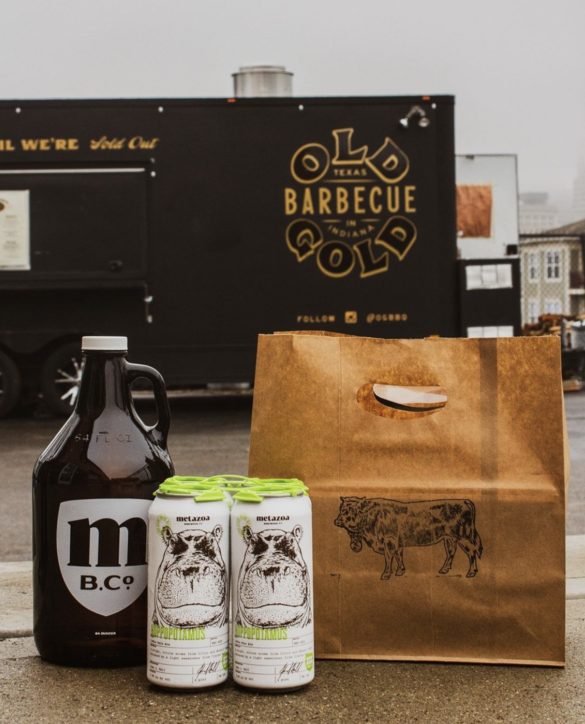 Since they first opened, Metazoa has donated 5% of their profits to animal and wildlife organizations. So, what's not to love? Let me also mention that they have excellent beer. Their dog-friendly taproom has been a frequent spot for me and my Mini Goldendoodle Stella. She gets a treat, and I get an IPA. We're both happy.
They have both indoor and outdoor seating and a dog park should you be making the drive with your furry friend. A BBQ truck on site provides food.
Brewery is a 5-minute drive from Lucas Oil Stadium
Taproom is an 12-minute drive from Lucas Oil Stadium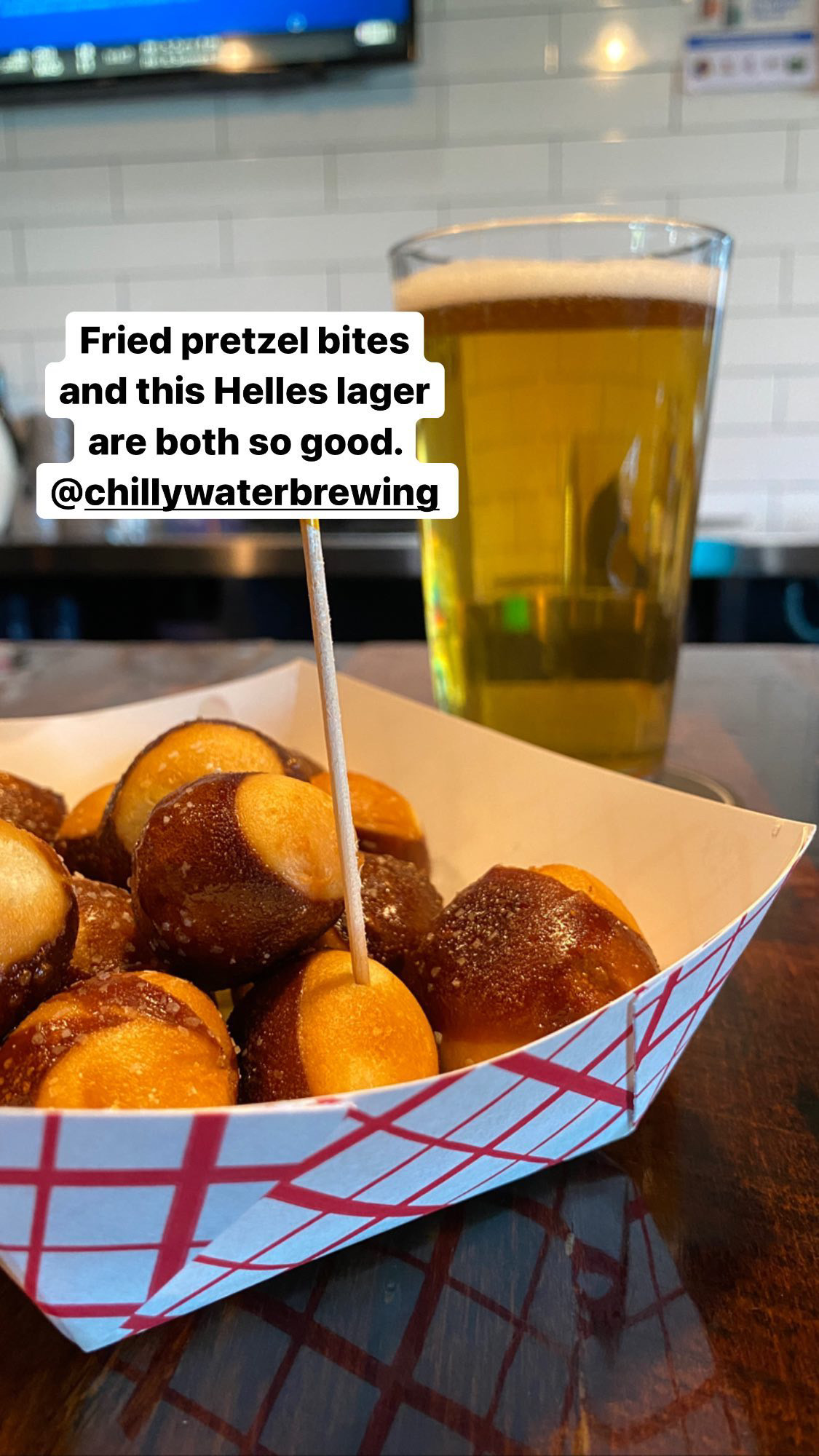 One day my wife, her sister and their mom went to something called the Cake Bake Shop. I'll admit it sounded interesting to go to a place that just served cake, and from what I hear it's very good. But that also gave me the afternoon to go golf and try a new brewery.
So I played 18 holes by myself (highly recommend every so often) and then found myself at Chilly Water Brewing Company. They had at least four Lagers on draft and a good size food menu if you go to the taproom on Boulevard Place. The brewery has just beer. I stayed there for a while eating pretzels and drinking Lager. Let me tell you, it was a good day.
14-minute drive from Lucas Oil Stadium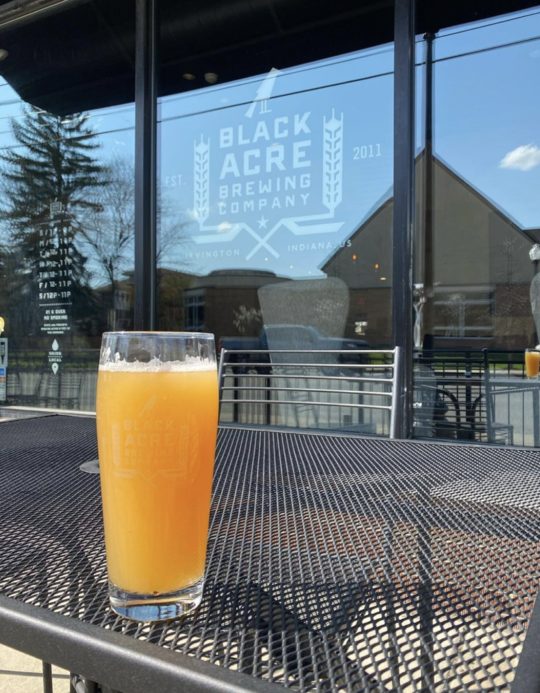 This was the first brewery I ever went to in Indianapolis, so it will always be one of my favorites. There are now several locations. My mother-in-law use to live in Irvington, and we could pretty much walk to Black Acre. According to their website, the downtown location is currently closed but the Irvington taproom is open.
I'm a huge fan of their Pale Lager and regularly am getting cans to go and bring to my mother-in-law's house when we visit. If you do go to the Irvington location you also need to stop by Jockamo Upper Crust Pizza. It's right next door. You'll thank me later.
Cityway location is a 4-minute drive from Lucas Oil Stadium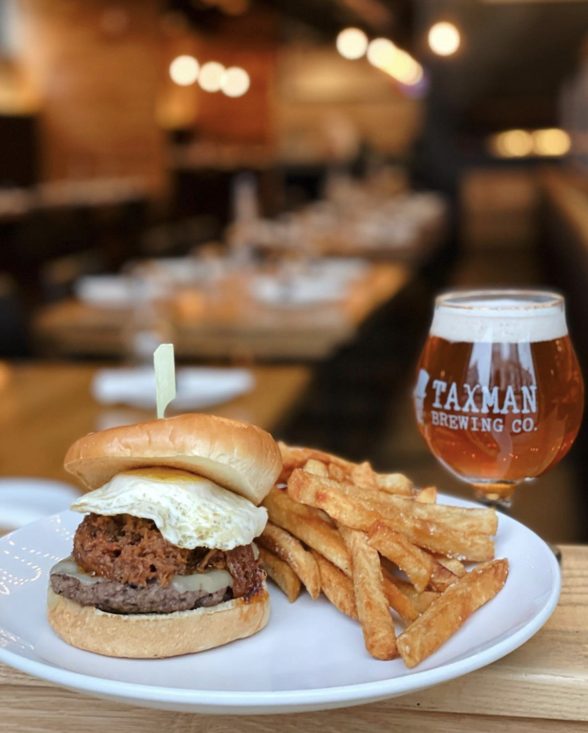 I saved Taxman for last because it might be one you go to not on game day but for a dinner or lunch on Saturday or Sunday. There are three Taxman locations, each with their own full seasonal menu.
Before I get to the food, which should have a post all of its own, the beer has won a ton of GABF, FoBAB and other beer competition awards. It's a Belgian-focused brewery that is making a variety of wonderful beers from Quads to Farmhouse IPAs.
Now onto the food. I knew the beer was good, and so I took my wife here for dinner one night at their Fortsville location. She couldn't believe how good the food was at a brewery. It's elevated gastropub food with something for everyone. 
---