One Comment
Avery & Odell Effin' Teamwork Stout Takes GABF Collaboration to the Next Level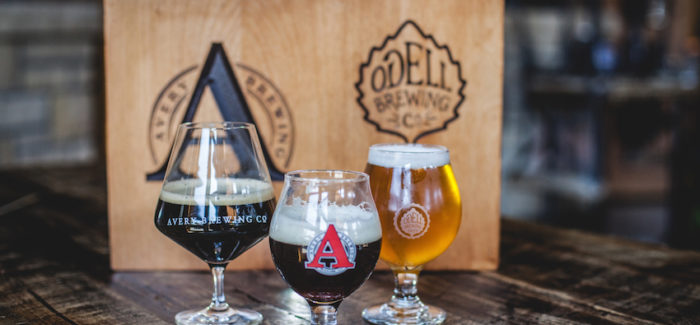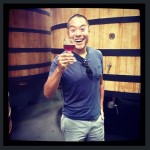 To commemorate this year's Great American Beer Festival, several breweries have already announced collaborative projects, however few tally as storied histories as Avery and Odell Brewing. Odell founded in 1989 and Avery, which launched in 1993, constitute two of the country's earliest pioneers in the recent craft beer resurgence. Next week during craft beer's largest stage, their mutual appreciation toward each other's craft will manifest in the release of a collaboration beer unlike any other.
Effin Teamwork Stout will feature two distinct whiskey barrel-aged beers, brewed independently at Avery and Odell's respective facilities, that will then be blended together on the festival floor, through a custom built shotgun tap line. The idea for this innovative approach toward collaborating was born during last year's festival, when the two breweries were unintentionally paired next to each other. The two iconic breweries had so much fun over the three day span, that they decided to team up again this year, but in a much bigger way.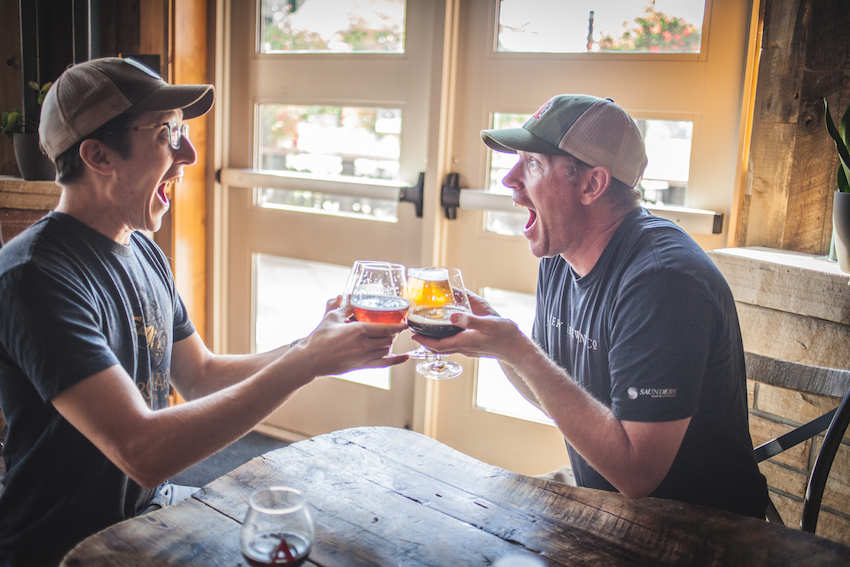 Brewers Andy Parker, of Avery, and Eli Kolodny, of Odell were tasked with creating two individual beers that would both represent its respective breweries, but also blend well to form a singular final product.
Avery, with a track record for big boozy beers, has produced a Vanilla and Coffee Stout brewed with whole Madagascar vanilla beans, as well as the Isabelle Espresso roast from Ozo Coffee Company in Boulder, CO. This base beer was then aged for 4 months in Bourbon barrels weighing in at 13% ABV.
Odell known more for unique flavor profiles that still boast approachability and balance, has contributed a Coconut White Stout Aged in Rye Whiskey Barrels, brewed with toasted coconut flakes, single origin Fiji cocoa husks from Nuance Chocolate, and cold brewed coffee custom roasted from the Bean Cycle. This base beer was aged in freshly emptied Woody Creek Distilling Rye Whiskey Barrels weighing in at 8.5% ABV.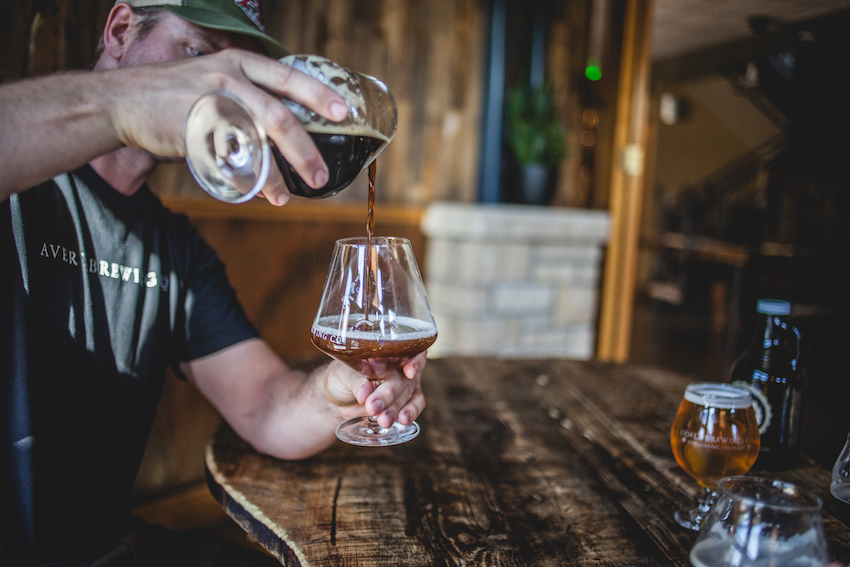 While these two creations may sound delicious and complex enough to stand on their own, their intention was always to be enjoyed together. "The two beers won't ever be tasted independently, as they were always intended to be blended," noted Avery Marketing Manager Vanessa Cory.
For the blend itself, the two breweries have constructed a dual tap line, fusing two custom-built tap handles together, that will draw beer simultaneously from each keg. This special limited edition Whiskey Barrel-Aged Effin Teamwork Stout will be tapped by founders, Adam Avery and Doug Odell at GABF at 8pm during both the Thursday and Friday Session of GABF. The beer will also be tapped Friday afternoon at 5:30pm at Falling Rock Tap House, as its only public even tapping, then concluding with at 2pm and 8pm tapping on Saturday at the last two GABF sessions.
This year's innovative approach toward collaboration isn't Avery's first big display of showmanship on the festival floor. Beginning in 2015, the Boulder-based brewery has constructed a functional barrel-wall display as part of its endcap booth. Those barrels have not only served as a decorative backdrop, but were also the centerpiece of time tappings, involving pulling nails from the barrels to dispense beer directly from the vessel. Avery will once again feature timed barrel releases of Tweak and Rumpkin during this year's fest to accompany it's unique partnership with Odell.
Blending Times:
8:00 pm, Thursday, October 5th at GABF*
5:30 pm, Friday, October 6th at Falling Rock Tap House
8:00 pm, Friday, October 6th at GABF*
2:00 pm, Saturday, October 7th at GABF
8:00 pm, Saturday, October 7th at GABF
*Doug Odell and Adam Avery will be onsite to blend this shotgun stout.
---