One Comment
Great Lakes Brewing Company Announces 2018 Beer Release Calendar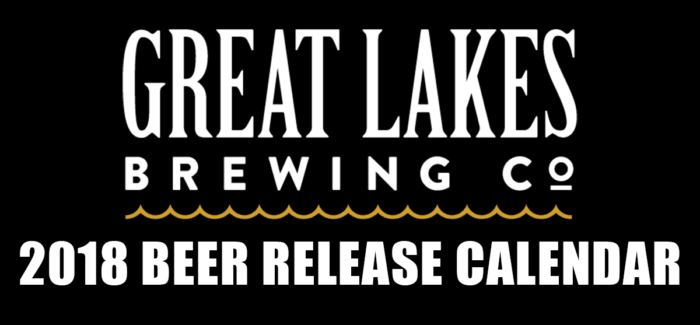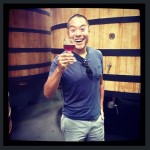 The hits just keep coming today as Cleveland's Great Lakes Brewing Company has also announced their 2018 Beer Release Calendar in celebration of the brewery's 30th anniversary year.

The most notable change that GLBC fans will be excited to hear about is the return of Holy Moses White Ale as a year-round offering. Named in honor of Cleveland founder Moses Cleaveland, Holy Moses brewed with coriander, chamomile and orange peel has seen on-again-off-again availability for the past five years. However in 2018 Holy Moses returns in 6-packs, 12-packs, and year-round draft availability, will feature reimagined label design by artist Darren Booth.
Another familiar brand to GLBC fans, Burning River Pale Ale, will see a refreshed label design and recipe, now utilizing regionally grown hops and malt sourced from Cleveland's Haus Malts.
However in celebration of their big 30th anniversary year, GLBC also has a handful of new releases slated to join their lineup. Moondog Ale, a standard easy drinking ale with a hop bite, which previously had only been available on draft at the GLBC pub, will hit the market in Fall 2018, in 12-pack 16oz cans. In March GLBC will introduce Cloud Cutter Ale, a citrus hopped easy drinking ale, paying homage to Cleveland's historic Cleveland Air Races. And in May, Holy Moses will become further highlighted with a release of Holy Moses Raspberry White Ale, a seasonal raspberry-infused take on the fan favorite.
For a full listing of Great Lakes Brewing's Beer Release Calendar see below: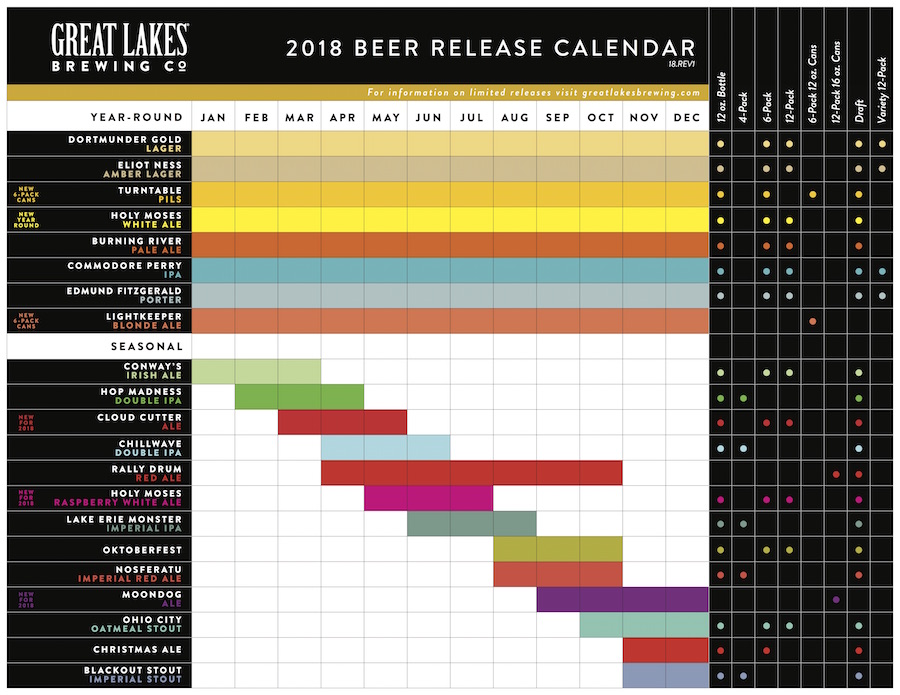 ---