#HoldOutBrewing Archives – PorchDrinking.com
August 28, 2020 | Chea Franz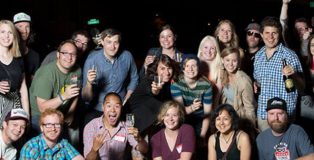 In the midst of a pandemic, there has been a lot curiosity among the PorchDrinking crew. How will this new normal affect the beer industry? When will we attend a beer festival again? What's my enneagram and what beer should I pair with it?
Okay, so maybe that last question was a bit of a stretch, but we're all for a little self-reflection during trying times. What better way to do this than to take the quiz and find the appropriate beer that matches our enneagram types? Here are some of our favorite PorchDrinking staff enneagram types and their beer pairings.
November 15, 2018 | Katie Kalk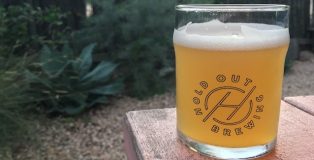 Fall weekends in Austin, Texas can trick you into forgetting all about humid summer nights or surprise flash floods. Weather like that can convince someone that patio weather will never end, that you get an extra hour of sleep every night or that that the next beer might be the best beer — Hold Out Brewing is working to make at lease one of those dreams a reality.
An upcoming brewpub in central Austin, Hold Out is spearheaded by brewers Mark Stowe and Brent Sapstead. Brent is the former head brewer and production manager of Real Ale Brewing Company in Blanco, Texas. On Saturday, November 3, Hold Out Brewing threw a preview event hosted by their soon-to-be neighbors, Better Half Coffee and Cocktail Bar. Guests could sample four beers from Hold Out Brewing or purchase two different collaboration beers from Hold Out Brewing and Austin Beerworks.