No Comments
PorchDrinking's Guide to Enneagram Beer Pairings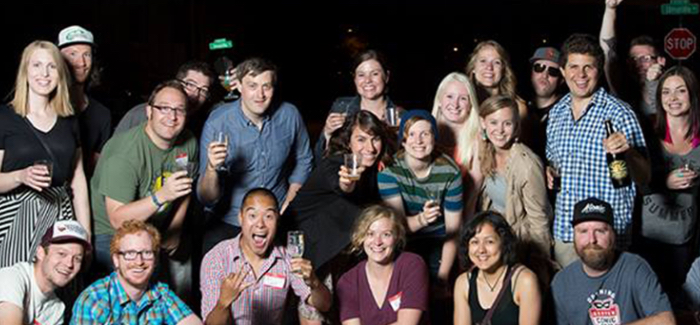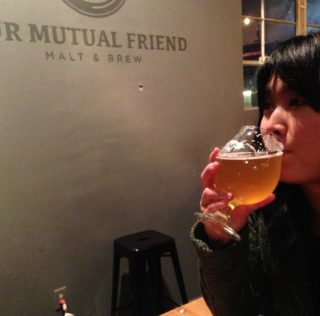 In the midst of a pandemic, there has been a lot curiosity among the PorchDrinking crew. How will this new normal affect the beer industry? When will we attend a beer festival again? What's my enneagram and what beer should I pair with it?
Okay, so maybe that last question was a bit of a stretch, but we're all for a little self-reflection during trying times. What better way to do this than to take the quiz and find the appropriate beer that matches our enneagram types? Here are some of our favorite PorchDrinking staff enneagram types and their beer pairings.
But First, What is an Enneagram?
Move over Briggs-Meyers, there's a new kid on the block. Enneagram, which means "drawing of nine" describes your personality based on these nine personality types on a nine-point circular diagram. On its most basic level, an Enneagram test can determine your primary type, as well as other types within the circle. But that's just scratching the surface, and we encourage you to dig deeper should you want to go down that rabbit hole. We don't have enough time — or beer — so we'll continue on with our beer pairing.
Type One: The Reformer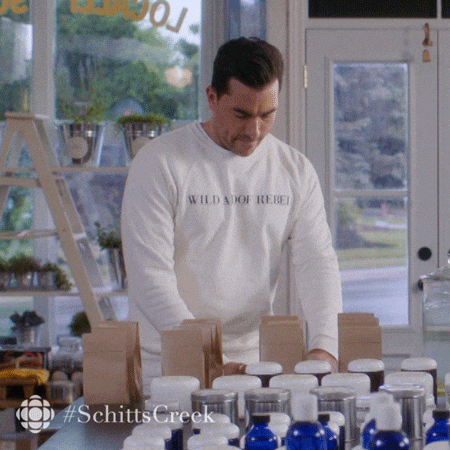 Traits: Principled, purposeful, self-controlled and perfectionistic
National Content Editor Chea Franz, Mountain Region Editor Scott Grossman and Contributing Writer Kailey Partin all scored primarily in this category, which means you can pretty much put a giant "control freak" sign on their heads.
Beer pairing: Unequivocally, these type A perfectionists had a similar thought process when considering the perfect beer pairing for this personality type: A clean Lager (hey man, Reinheitsgebot rules), which means Bierstadt's Slow Pour Pilsner (with the proper glassware of course).
Type Two: The Helper
Traits: Generous, demonstrative, people-pleasing, possessive
Besides managing our Instagram account, Contributing Writer Karen Mills wears a ton of hats including weekly editing duties so it makes sense that her helpfulness manifests as a type two.
Beer pairing: The overly accommodating Karen seeks something flavorful and easy-drinking, like a dry-hopped Pilsner, which she'll gladly seek out from Amalgram Brewing and Highland Park Brewery's 'Malgo Pils.
Type Three: The Achiever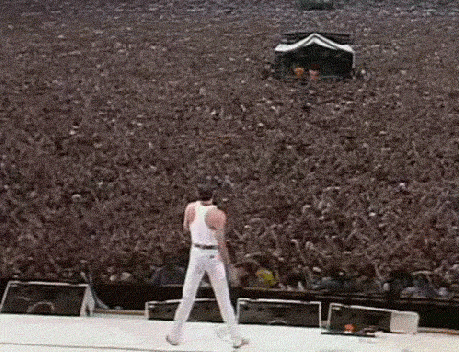 Traits: Success-oriented, adaptable, driven, image-conscious
We're three for three with three PorchDrinkers matching this personality type, which includes Southwest Region Editor Pam Catoe, Mountain Region Editor Sylvia Hollands and Contributing Writer Dan Renfro — you go-getters, you!
Beer pairing: Pam would pair this type with Hold Out Brewing's Thumb Puncher Pale Ale. Hats off to this brewery who opened during the pandemic and released their first cans with "Save Austin, Drink Beer" labels. The typical overachieving Sylvia would choose a beer that raises the limits with gusto, which is why she reaches for Uinta Brewing's Detour Double India Pale Ale. Meanwhile, Dan leans toward a Pastry Stout, a style that wants to be successful and admired and very conscious of its public image, which is why he's grabbing Barn Town Brewing's Tripl3 Scoop.
Type Four: The Individualist
Traits: Sensitive, introspective, dramatic, self-absorbed and temperamental
Type fours are probably the more confusing traits out of the bunch. While they are emotionally honest and creative, they are also known to withdraw to project their self-image. Famous type four celebrities include Tchaikovsky, Prince and Bob Dylan so we know that Mountain Region Editor Jaclyn Menendez is in good company.
Beer pairing: According to Jaclyn, she'll cheekily go with an Extra-Special Bitter, like Dry Dock Brewing's Amber Ale, for its bitter nature and the fact that no one really gets this style.
Type Five: The Investigator
Traits: Intense, perceptive, innovative, secretive
Type five personalities are able to hone in on complex ideas, but they can also become distracted from their own ideas and become detached. Contributing Writer Robert French is our sole type five, and it's good to know that he's right up there with Bill Gates and Van Gogh.
Beer pairing: Alert, insightful and curious, Robert would pair this personality type for Urban Root's Nice to Meet You Pale Ale.
Type Six: The Loyalist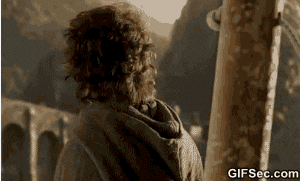 Traits: Engaging, responsible, anxious, suspicious
The one and only, National Content Editor Mathew Powers is nothing if not loyal. This man of many words has been overseeing PorchDrinking's editorial coverage since the early days and is one of our most engaged and spirited writers.
Beer pairing: Like the responsible fellow that he is, Matt reviewed several beer choices before coming to this conclusion — Sierra Nevada Pale Ale. He knows this classic beer well; it is one that is not only delicious but makes him feel good with its commitment to community, natural resources and philanthropy.
Type Seven: The Enthusiast
Traits: Busy, spontaneous, versatile, scattered
We consider ourselves lucky that we have quite a few optimists in our crew, including Founder Tristan Chan, Social Media Manager and Editor Josh Ritenour and Contributing Writer Karl Kalinkewicz. These cheery extroverts tend to overextend themselves so it's VERY important that they have always have a beer in-hand to chill out.
Beer pairing: Josh, in a moment of spontaneity, passed the buck to his wife, the amazing Jess Baker for advice. We thought this pairing was so Josh that we had to quote her directly:
"Earnest Brew Work's Crunchy Hippie. Because it's a beer everyone likes, even if at first they don't expect to. Since it's a brown ale you think it's a boring old traditional style and then you find out it's made with granola: an innovative, fresh ingredient. It's a beer every one wants at their party. And, like you, it's from NW Ohio." Jess Baker
As a fun-loving, adventurous seven, Karl refuses to be held down to one style so he's going off the cuff with a flight, particularly from a brewery like Modern Times or The Bruery, where he can find a variety of excellence to challenge his palate.
According to Tristan, type sevens are known as being impetuous, unrestrained and spontaneous, while also having a positive outlook on life, but also maintaining practicality and being driven by rational thought. While it's a bit on the nose, Jester King's Spon is a spontaneously fermented Méthode Traditionelle Ale, which pays homage to traditional Belgian Lambics. Additionally it helps that Jester King's co-founder Jeffrey Stuffings might just be one of the most positive people in beer (we think he must be a type seven too).
Type Eight: The Challenger
Traits: Self-confident, decisive, willful, confrontational
Contributing writers Emma Wargolet and Korey David are our resourceful type eights, using their talents to improve the lives of others. Fun fact: Both of these writers are also into the comedy scene. Coincidence? We think not.
Beer pairing: Emma's going to grab Hop Butcher For The World's Circumpolar Cherry Cyclone and Korey opts for 3 Fonteinen Oude Geuze, a strong and powerful, norm-challenging beer that stands up for the traditional lambic culture that he believes in!
Type Nine: The Peacemaker
Traits: Receptive, reassuring, agreeable, complacent
Contributing writer Brandon Cohran rounds out our Enneagram beer pairing. This happy-go-lucky fella has been super supportive cranking out beer showcases left and right, and for that we're ever so grateful.
Beer pairing: Brandon recommends a non-confrontational style like a Lager or Pilsner, which is why he's picking up Fall Line Brewing's Lager.
Have you taken the Enneagram test yet? Give it a go and let us know in the comments section what beer you'd pair your personality type with!
---